What schools need to know about toilet regulations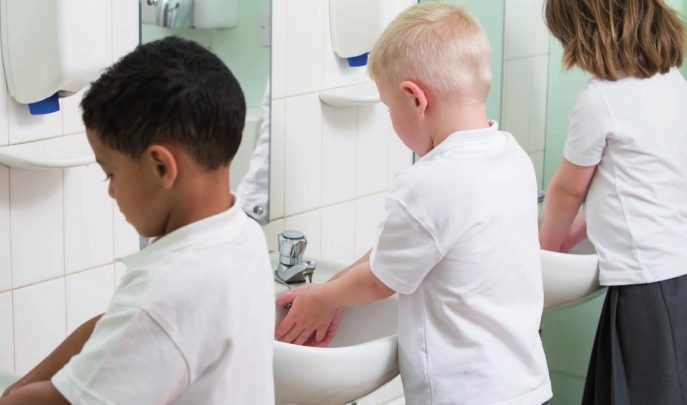 Paul Thorn breaks down the essentials of what schools ought to be aware of when installing toilet facilities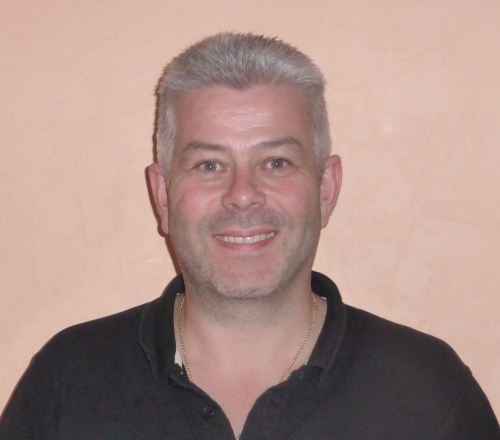 by Paul Thorn
There's lots of guidance and many regulations surrounding school toilets, but it can be confusing, contradictory, (and often dull).
Here, I'm going to summarise the main points you need to know in order to design and install a safe, practical and compliant school washroom, without having to do too much homework.
British Standard 6465-1:2006 Sanitary Installations
This British Standard sets out the ideal number of fixtures per washroom as follows: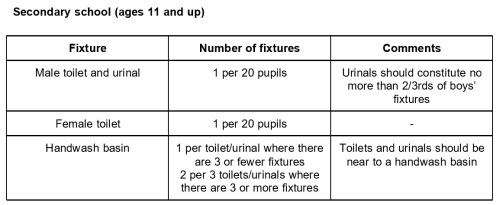 The regulations also state that staff toilets should be provided separately, with the exception that toilets for disabled staff may also be used by pupils.
Toilets in schools guidance (DfES)
The Toilets in Schools Guidance from what was then the Department for Education and Skills was originally issued in 2007, but is still worth referring to for the useful advice it gives regarding specific products.
It states that:
Wash troughs are more appropriate than individual basins, because they are more visually pleasing, easier to keep clean, and reduce the risk of intentional flooding by pupils
Urinals – especially trough urinals – are best avoided, because they can contribute to a disorder known as 'shy bladder syndrome'
Background noise within the washroom should be ideally increased to 55db to ensure aural privacy
Washrooms should be located opposite staff rooms and offices to facilitate regular passive supervision
All toilets blocks must contain a wheelchair-accessible cubicle and an ambulant cubicle for disabled pupils who are able to walk
Standards for school premises
More recently, the DfE has issued Advice for Standards on School Premises – an advisory document that's less prescriptive than the old Toilets in Schools Guidance and intended to give schools 'More flexibility in how they use their premises'. These simply state that where toilets are concerned:
Handwashing facilities should be installed close to every toilet
Washrooms should be well lit and ventilated
Washrooms should be situated in areas that are easily accessed by pupils and easily monitored by staff, without diminishing the privacy of pupils
Paul Thorn is the MD of school washware supplier, School-Toilets.co.uk; for more information, visit school-toilets.co.uk or follow @Washware