Schooling Conspicuous By Its Absence In Autumn Statement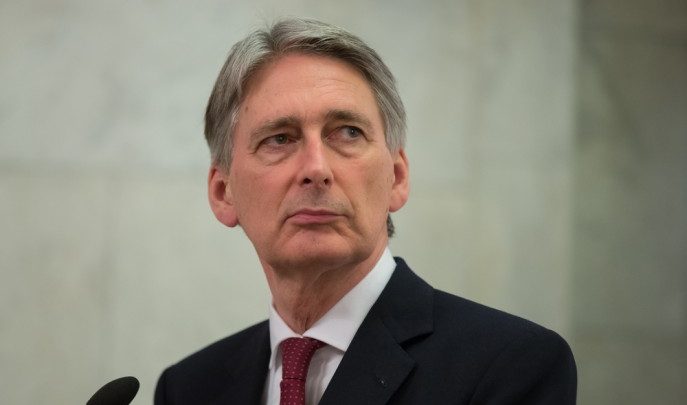 Education apparently not a big issue as Chancellor of the Exchequer Philip Hammond barely addresses funding and staff problems

by Teachwire
Bad news for schools, but good news for people who want to drive from Cambridge to Oxford (or vice versa) more efficiently.
Here's a round-up of what the statement does, or more accurately does not do, for teachers, children, parents, carers and schools leaders.
1 Tax-Free Childcare
'Tax-free childcare will be introduced gradually from early 2017, with roll out beginning upon completion of the trial. Once the scheme is fully rolled out, the government will review its operation to ensure it is delivering as intended and to assess the benefit it is delivering for working parents.'
Well, that's sounds good at least, right? Maybe not.
"Any measures to ease the financial burden of childcare costs on families must not destabilise the nursery sector," said Purnima Tanuku OBE, chief executive of the NDNA. "Our members are giving a strong message that the funding they are expecting to receive for delivering 30 hours of 'free' childcare from September will not be sufficient for nurseries to remain sustainable. If they can't sustain their businesses, they won't be able to deliver the increased demand in places that this offer is expected to create."
Oh.
The NDNA has written to the Chancellor outlining its serious concerns about the Government's current childcare-extension plans.
2 School funding not addressed
"It is disappointing that the Autumn Statement failed to address the severe funding pressures in schools and colleges," said Malcolm Trobe, Interim General Secretary of the Association of School and College Leaders. "Education is arguably the single most important investment we can make. And given the huge pressure on budgets as well as a crisis in the recruitment and retention of teachers, the government must urgently address these issues to ensure that schools have the resources they need to continue to raise standards."
3 What could this mean for schools?
Speaking ahead of the statement, Dr Mary Bousted, general secretary of the Association of Teachers and Lecturers (ATL) said, "School and college budgets are already on a knife edge. If the Government just reallocates the existing schools budget in its new national funding formula, nine in ten schools face having less money for every pupil in real terms.
"Without sufficient funding, schools can't recruit enough trained teachers, class sizes rise, schools reluctantly have to cut subject choices, they lack IT and teaching resources, can't provide training for staff and struggle to keep school buildings safely maintained.
"We are fully aware that funding is tight, so we call on the Government to be sensible and use our taxes wisely. It should not waste our money on encouraging new schools whether they are grammars, free schools or academies to open where school places are not needed."
4 Grammar school expansion is still a thing
'As part of the government's ambitious plans to ensure every child has access to a good school place, the Prime Minister has announced plans to allow the expansion of selective education in England.'
That's right, the government's plan to combat these issues is still to provide £50m of new capital funding to support the expansion of existing grammar schools each year from 2017-18.
5 So, how has that decision gone down? Not well, dear reader. Not well.
"The Chancellor's statement is a huge disappointment for schools and colleges," said Kevin Courtney, General Secretary of the National Union of Teachers. "The Government is not protecting education funding – it remains on course to inflict significant cuts."
NUT research has shown that 83% of schools are worse off in real terms since the Conservative Government took office. And the NUT has warned that this could rise to 92% by the end of this Parliament if the Government does not change its funding plans.
NAHT general secretary, Russell Hobby, added: "Social mobility has rightly become a focus for the government. And yet, without investment in what works – quality early years education, high-quality teachers and the right funding delivered directly to schools – it is hard to see how the rhetoric can match the reality.
"Capital investment in grammar schools is the wrong priority, and a distraction from the most important issues in education. It takes a courageous government to spend money on programmes that will not deliver immediate benefits, such as investment in education. Sadly that courage is lacking today."
What's been said on Twitter?
Gov tweaks can't hide Brexit making UK poorer w/ less money for hospitals & schools. £350m NHS claim will haunt Brexiteers #AutumnStatement

— Nick Clegg (@nick_clegg) November 23, 2016
Nothing at all on schools' budgets which are falling or early years & childcare funding which is short of what it needs #AutumnStatement

— Lucy Powell MP (@LucyMPowell) November 23, 2016
There is nothing left to cut; the Government needs to start investing in education. https://t.co/F9fFvqWekm … #AutumnStatement #WWWBlogs

— Zoë Paramour (@ZoeParamour) November 23, 2016