RE curriculum primary – how to build a powerful plan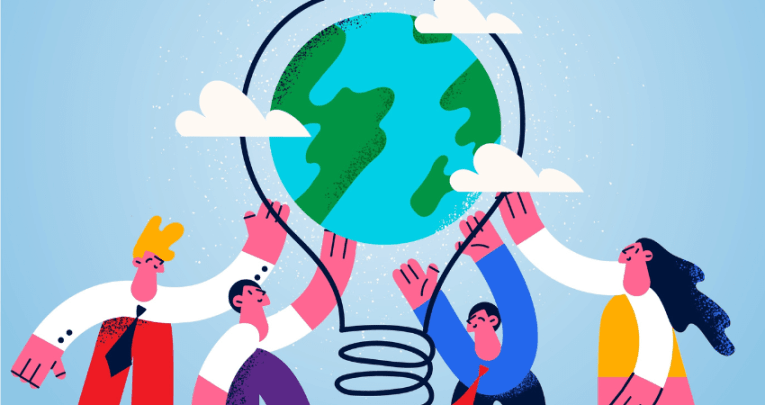 From storytelling to extended writing, use these tried and tested strategies to put together a truly effective curriculum

by Adam Smith
RE (religious education) is probably the most variable element of the curriculum across the whole of our education system.
There is little else on the timetable that varies so much in quality, quantity, and content from school to school.
Other subjects are standardised by the outline given in the National Curriculum, but RE appears in only one line, to inform readers that it must be taught in all state schools.
Instead of a National Curriculum there are locally agreed syllabi, a form of curricula-by-committee which, far from being standardised nationally, are different across every local authority (all 333 of them in England).
Broadly speaking, if you are in a local authority school, you are obliged to follow yours. If you are a free school or academy, you have a great deal more freedom over what you choose to teach.  
Freedom, of course, sounds brilliant, but if you're an RE lead or a curriculum lead without a background in theology (and religious studies and philosophy and sociology and anthropology), it can be quite daunting.
If you really are starting from scratch, then it is worth taking a look at some different locally agreed syllabi to get a feel for what a broad and balanced curriculum will look like. (Norfolk is a good place to start.)
I am fortunate (or unfortunate) enough to have a degree in theology and philosophy, and I began my teaching career as a secondary RE teacher.
A few years ago, I moved to the primary sector and have developed an RE curriculum for my school which we're now going into our third year of teaching.  
Religious education in primary schools
RE can, and should, be a powerful subject for our pupils to learn about. Done right, it can open up the world for our children, give them insights into cultures and systems of thought that are different from their own, and make them more curious and well-informed about the world around them.
So, what is it about RE that makes it powerful? 
RE takes our students beyond their personal experiences – over the course of a year we can open pupils up to Hindu ideas about life and death, the pilgrimage of Hajj to Mecca, Christian debates about violence and war, and the story of the life of Buddha and what that means to millions of Buddhists today.
The immediate practical applications of this knowledge might seem a bit hazy, but they make the world a richer and more interesting place for children to exist in, by building up an intellectual worldview where different cultures and conflicting ideas sit alongside students' own.
That is the power of RE.  
How to plan a curriculum
1. Take a bird's-eye view
The first thing you need to do, before anything else, is make a long-term plan.
If you're the RE lead or curriculum lead, then you have the exciting prospect of doing this for the whole school, but if you're a classroom teacher, then you need to know at least what you'll be teaching all year.
Everyone will be in a different position here. If you're working from an existing scheme or a locally agreed syllabus, then you will have units of work ready to go.
If you're starting from scratch, then this is probably a more daunting prospect, but essential nonetheless.  
2. Lay it out
Find the biggest table in your school and get a group of interested folks together to lay out your curriculum.
Write each unit on a note card, then add the five most important ideas in each unit, and then start to lay out your RE curriculum from EYFS all the way through to Year 6.
By doing this, you can begin to see the lines that run through the subject. If we are going to teach Easter in Year 3, have we already introduced ideas like the Gospel, Jesus and sacrifice before that?
Shuffling the cards around will help you think about a sensible sequence for teaching. 
3. Break it up
Now we need to take it from the planning table into the classroom. There are so many tools at your disposal to break up the big ideas in RE into interesting, digestible chunks, so here's a few I've used in our curriculum:
Storytelling – RE is full of stories that tell us something about religious beliefs and what we have in common across human cultures. We can read them, retell them, act them out, summarise them and ask questions about them.
Reading – be it whole-class guided, paired, echo, or individual reading, RE is a great chance to read and then discuss. It can sometimes be difficult finding accessible texts. I find it useful to rewrite magazine or newspaper articles, or to use Bible stories designed for Sunday school with a bit of an edit to remove their explicitly evangelical overtones.
Debate – the big ideas in RE, of course, lend themselves to a bit of debate, but it's worth doing properly. Lay the groundwork, ask what kind of knowledge students need to have before they can come to meaningful opinions on topics, and try to ask what real people in the world believe on these topics, rather than focusing only on what we as teachers may think.
Writing – across all our foundation subjects, we emphasise the skill of extended writing. Starting in Year 3 we have heavily scaffolded the process of writing paragraphs at the end of each unit. Over the course of KS2, we remove a lot of that scaffolding which means our Year 6s can plan and write some very impressive mini-essays that reflect their engagement with the knowledge they come across in RE. 
4. Stick to a format
When it comes to actually doing the planning, it is worth deciding early on what you think will work for your context.
You need to answer some basic questions: how much space will RE have in the timetable? How are you going to assess it? And how do you think lessons will flow?
For the scheme I wrote, we followed other foundation subjects in using booklets and PowerPoints to scaffold lessons.
Teachers have all the key knowledge and examples there in the presentation, and students use the booklet to answer questions and recap knowledge.
In KS1 we began using booklets but found that they didn't add a huge amount to the lessons, and so now we mostly stick to storytelling, discussion and teacher-led reading.
Deciding on a common format for your planning will mean you get into a good rhythm, where one unit builds on the format and the successes of the last one.  
5. Get everyone on board
Take everyone with you when it comes to RE. When you start the planning process, try to find a group of teachers who want to be involved in laying the groundwork.
From there you can spread that enthusiasm outwards through to everyone who will be teaching the subject.
CPD is obviously a great place to start, but it can sometimes give the impression that things are being imposed from on high.
Honest discussion with colleagues, no-stakes coaching, listening and acting on feedback are how to get everyone on board.
Subject knowledge is often a big stumbling block to teachers feeling confident in RE, so do the hard work for them: include extra background knowledge in the planning and make suggestions for some short reading – Very Short Introductions from OUP, and Karen Armstrong's books on religion are good starting points. 
Adam Smith is a Year 5 teacher and RE lead at Charles Dickens Primary School in Southwark, London. Follow him on Twitter @MrSmithRE