Ofsted deep dive – my school's approach has staff paranoid and panicking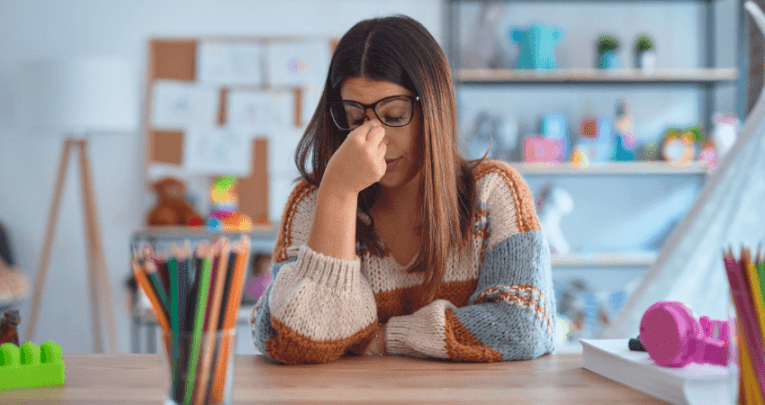 Civil war has broken out between the teachers in my school. We are all fighting for 'our' subjects, and we are all going to lose…
Not a week goes by without another staff meeting where a particular 'Subject Champion' presents their reasons why we are letting the children down in their area, and provides us with a long list of things to do, evidence to provide, and classroom time to guarantee.
The rest of us sit there thinking, 'this isn't going to happen', talk behind each other's backs, then promptly demand the same for our subject the following week.
We have all been perfectly prepared to throw each other under the bus if needed. At the end of the year, three teachers left the school; more may soon follow.  
Subject Champion stress
The root of this collective breakdown is the Ofsted approach to the curriculum in schools through 'deep dives' (where the teaching of a single subject is explored in the school) and, more importantly, our school's approach to preparing for it.
It has been made clear to all of us that we are accountable for our subjects – something that theoretically should only happen when TLR payments are given – and that we are responsible for driving progress across the school.
Additionally, each Subject Champion has had to spend time with an ex-Ofsted consultant who has exacerbated their fears of the deep dive and left them paranoid and panicking.  
What has become increasingly clear is that the thing ultimately under threat is our ability to teach through topics. For me, this is the very thing that adds value to the primary school curriculum over and above that of secondary schools.
We seek to inspire children through in-depth, multi-skilled studies that can only be achieved through having the continuity of one teacher for most of the week, as opposed to flitting between subjects, teachers and classrooms. 
As a school, we have always worked in this way. It is something that was considered a real strength, and many of us still feel strongly in favour of this approach.
Skills progression
The previous 'outstanding' Ofsted report highlighted that our topic approach engaged pupils and even improved their attitudes to learning.  
However, what was once one of our biggest strengths has now become our weakness: we are told Ofsted wants schools to be able to demonstrate a linear progression of skills in foundation subjects, something far harder to demonstrate through cross-curricular learning.
Instead, we are being pushed into behaving like a secondary school with discrete subjects taught in isolation.  
But something as paramount as removing the topic-based approach cannot be done on an individual subject level. For this change to happen, it needs to be guided by the leadership team and implemented consistently across the curriculum.
By 'empowering' each Subject Champion to simply make the necessary changes, we have been left with a glaring contradiction: we are, at present, still supposed to be working in a topical way; yet one-by-one subjects are being divorced from this approach. 
Not enough time
Then we get onto the issue of time. Our mornings are ring-fenced for maths and English, leaving only five afternoons for the nine remaining subjects in the curriculum (including the two hours the guidance suggests for PE).
It would be very hard to apply the same rigour as we do in maths to a subject given less than one-fifth of the time, and almost impossible to assess it in any serious way.  
There are subjects that cannot be adequately taught in a 50-minute weekly session: I would love to hear from the teacher who can get children to produce quality art or DT work in this time-frame; to create something inspiring or cook something delicious!  
Within my school, working topically meant that a significant proportion of English time would be spent covering history, geography or science-based topics as well, ensuring these were covered in significant depth and providing ample inspiration for the written work focusing on English skills.
This in turn freed up more time to find some quality and joy from the other foundation subjects. 
We know we can't be the only school facing these issues, but I wonder if there are many others facing it with the same level of angst, ineptitude and mismanagement. 
The writer is a primary teacher in England.