Maths anxiety – Help secondary students overcome their fear of maths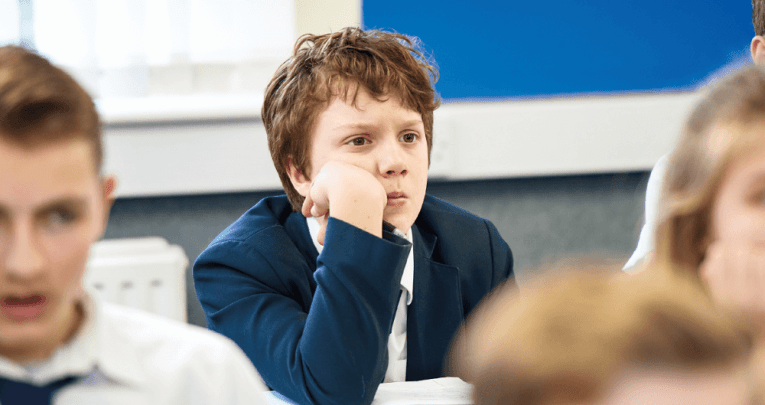 KS3 offers an ideal opportunity to build students' confidence and resilience in maths, preparing them for success at GCSE and beyond, says Alexandra Riley…
Download a free maths anxiety poster for your staffroom here.
---
What is maths anxiety
Maths anxiety has been defined by leading academic, Sue Johnston-Wilder as "a negative emotional reaction to mathematics that acts as an 'emotional handbrake' and holds up progress in maths".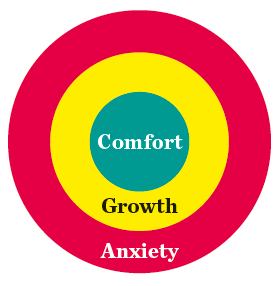 The growth zone model
Why not print copies of the growth zone model for your students to access regularly?
---
More than a third of 15–24 year olds in the UK report that they feel anxious about maths, but in KS3 there is undoubtedly an opportunity to reverse this statistic, particularly in the context of the new Ofsted Framework, which reinforces the importance of a meaningful and rich KS3 curriculum.
For maths, KS3 is the perfect moment to understand students' attitudes and set in place solutions for tackling negative responses that can be continued throughout other stages of learning. It is a chance to make sure that maths anxiety does not become a barrier to engagement and progress in maths, as well as other areas of education, employment and life.
At Pearson, we recently came together with teachers, academics, charity and business leaders at our second Power of Maths Roundtable to explore the impact of maths anxiety and share expertise to find practical solutions.
From building awareness and understanding of maths anxiety to using growth zone and relaxation tools and techniques, there are several steps secondary schools can take to tackle maths anxiety.
Understand the issue in your context
Teachers and school leaders can take a lead role in dispelling misconceptions around maths anxiety, starting by developing a shared culture of understanding around the following areas:
The severity of maths anxiety can range from a feeling of mild tension to experiencing a strong and deep-rooted fear of maths.
It spans the attainment spectrum, from those who find the subject more challenging to high-flyers.
It's not always obvious. It can sometimes be invisible and often unnoticed, manifesting itself at times as poor behaviour, anger, frustration, avoidance, under-attainment and helplessness.
Taking opportunities to run focused CPD sessions on the issue can help to raise awareness. Schools can draw on the likes of the Cambridge Espresso research digests on maths anxiety, or put the definition of maths anxiety on a board in the staffroom.
Use pupil and teacher questionnaires
Questionnaires for students and teachers can be useful tools for secondary schools to understand the cause and scale of the issue in their own context. Sharing a questionnaire at the start of KS3 can give an early indication of how widespread maths anxiety is among new students and enable schools to put in place appropriate steps to prevent or treat it.
Re-running the questionnaire at intervals during KS3 and beyond provides a mechanism for monitoring the issue, indicating the success of any initiatives and informing new strategies. Surveys could range from simply asking students to anonymously rate their anxiety when they are asked a maths question from 1–10, to more detailed questions for staff.
Draw on growth zone and relaxation tools
Strategies to keep calm under pressure and better understand our emotions can help to reduce maths anxiety. Building mathematical resilience is a critical part of this and can be defined as "maintaining self-efficacy in the face of personal or social threat to mathematical well-being".
There are established tools that can build greater confidence and resilience among your whole class:
The Growth Zone Model
The Growth Zone Model by Lugalia et al (2013) gives a framework for learners to name and communicate their feelings, helping to reduce anxiety and build resilience.
The comfort zone


Learners work on familiar tasks independently, building their self-confidence and providing opportunities for practice and automaticity

The growth zone


New learning happens here, it's safe to make mistakes, get stuck, require support, and find activities challenging and tiring

The anxiety zone


Here, what is being asked is not within the learner's reach at that moment. The learner starts to experience threat rather than challenge, stress increases, cognition decreases, and little or no useful learning takes place
Teachers can directly introduce students to the framework and encourage them to use their own words to describe their feelings when faced with different situations, such as feeling challenged or comfortable with maths activities.
Students can then place an object on the colours of the model to indicate their emotions. This will help them to be more aware of their emotional responses and allows teachers to better understand when to challenge learners in the 'comfort zone' with a question or support learners in the 'anxiety zone'.
Embedding this model from Year 7 will support students to effectively manage their emotional response to learning maths from the start and position them to confidently tackle high-stakes exams in later years.
The relaxation response
Put simply, when students are anxious, healthy learning cannot take place. The aim should instead turn to reducing the anxiety as quickly and supportively as possible through a targeted one-to-one intervention or by giving students space to take a break, go for a walk or listen to calming music.
Developed by Dr Herbert Benson in 2000, the 'relaxation response' is seen as a quick, effective way to switch off the brain's 'fight or flight response' by engaging the parasympathetic nervous system and returning the learner to a calm state.
Students can be encouraged to regulate their emotions when they begin to feel anxious by focusing on their breathing, surrounding sounds or the repetition of a well-chosen word, for instance 'calm' or 'joy'.
As the student repeats their chosen word, in time with their breathing (if possible), they'll be able to clear their mind and return to thinking effectively by consciously drawing on this technique.
---
Showcase the relevance of maths
Bringing the creativity and real-life elements of maths to the fore is helpful in reducing students' maths anxiety. That way, lessons become relevant and engaging, conjuring a sense of exploration and curiosity rather than just 'right' or 'wrong' answers.
Mathematicians regularly work in groups to explore concepts and challenges. Encouraging more teamwork in classrooms can generate creative thinking and engagement with the subject as it promotes vital 21st-century skills, including collaborative problem-solving, as well as mathematical discussion.
To make this a reality, teachers could consider the following questions as they plan their lessons:
Would students benefit from more thinking time to feel confident in their answers?
Is there an opportunity to build in collaboration?
How could students be grouped to best enable rich discussion?
Have you included real-life examples that are relevant to your class?
Maths anxiety is a deep-rooted societal issue, but educators are perfectly positioned to make a positive difference.
By identifying the issue at an early stage and putting in place practical strategies, they can help young people to overcome maths anxiety and forge more confident and resilient learners, teachers and communities who can enjoy the life-changing power of maths.
To read the Guide to Tackling Maths Anxiety, visit go.pearson.com/tacklingmathsanxiety and follow Pearson on Twitter at @PearsonSchools.
---
Alexandra Riley is Senior Strategy Manager for Secondary Maths at Pearson and part of the team behind the #PowerOfMaths campaign.
---
Download a free poster on tackling maths anxiety which features six short tips to help secondary students overcome a fear of maths. It comes in two formats, one for use on screen and one for printing.