Five sets of PDF worksheets, with answers
This series of maths in real life worksheets for KS1 are also suitable for those in LKS2. Maths teacher John Bee has carefully designed the resources to expose mathematical structures and allow children to use and apply times tables in the real world.
These maths in real life worksheets support children in using their times tables to count with specific variations to allow for deep thinking and depth of understanding.
There are five worksheets to choose from and each one also contains answers.
John Bee is head of KS2 and maths leader at a primary school. Follow him on Twitter at @mrbeeteach and visit his website at mrbeeteach.com. Read more advice about how to teach times tables.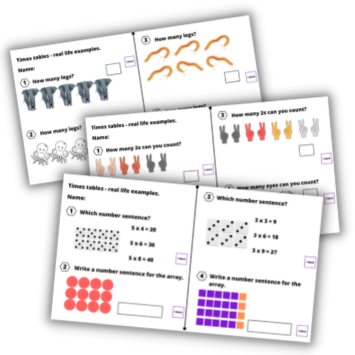 DOWNLOAD A FREE RESOURCE!
Maths in real life – Key Stage 1 maths worksheets