Sexual Health Week 2022 – Great RSE education resources to use in school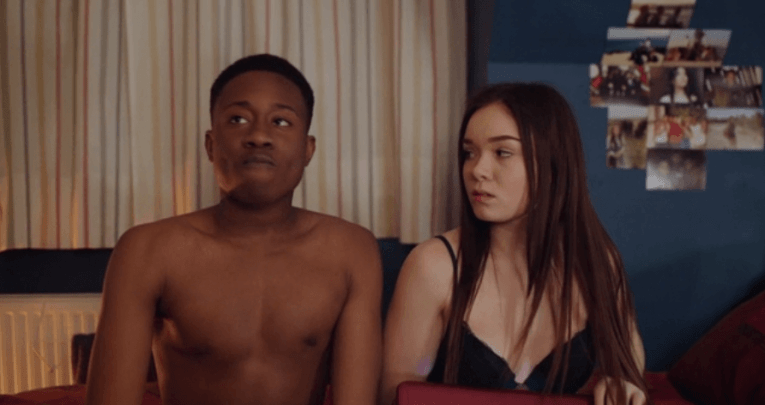 Shed students' shyness, and your own, about discussing sex and relationships, with these great videos, lesson plans and websites
Sexual Health Week 2022 takes place from 12th-18th September 2022 and is a great opportunity to set a strong stance on RSE for the year to come.
Here's our pick of some of the best resources around to share in your class, starting with a mini-masterpiece:
1. Screwball!
Released by True Tube, Screwball! is a short comedy-drama by Adam Tyler that has been made specifically for SRE lessons.
It features Ryan and Natalie – two young people struggling through their first sexual encounter, and having to deal with each other's expectations, a shiny trumpet and way too many cats.
It's funny, heartfelt and therefore ideal for opening up discussion about consent, peer pressure and the internet's influence on relationships.
Watching these two youngsters, wonderfully brought to life by Savannah Baker and Alhaji Fofana, actually talk about each other's expectations, pressures, influences and thoughts is a joy to behold (hearing them admit 'We don't know what we're doing' is a particular highlight. It's almost a metaphor for life. Bless 'em). And hopefully, by sharing this couple's journey towards a mutual understanding on their relationship in a safe, educational setting, young students feel confident enough to do the same.
Watch the video above, then click here to get more information and resources from True Tube.
---
2. Breaking barriers
The theme of Sexual Health Week 2022 is 'Breaking barriers'. The week aims to amplify the voices of those who face access barriers to sexual health and wellbeing services and shine a light on the important work that Brook is doing to address health inequalities.
Find out more about Brook's Big RSE Lesson Live (taking place on 14th September 2022 at 10am). Find lots more free RSE resources on Brook's website, covering abuse, contraception, gender, consent and more.
---
3. The pornography issue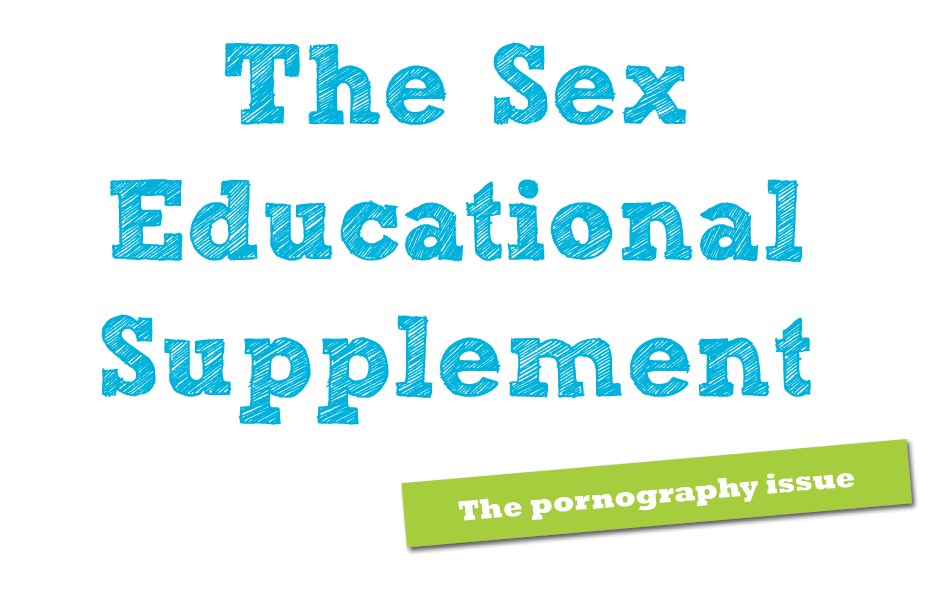 The Sex Educational Supplement is an e-magazine for teachers and other professionals involved in sex and relationships education, that's edited by Sex Education Forum.
It's very first issue back in 2013 was the 'pornography issue', which helps schools deliver high-quality SRE classes, tackle potentially taboo subjects and offer practical advice drawn from consultation with teachers and young people.
It includes a quiz for you to test yourself on what you think young people know, interviews, research and a teachers' wishlist of things needed to create the perfect environment for teaching SRE.
Download this issue here or head to sexeduactionforum.org where you can sign up to download all issues and find loads more great resources.
---
4. I heard it round the internet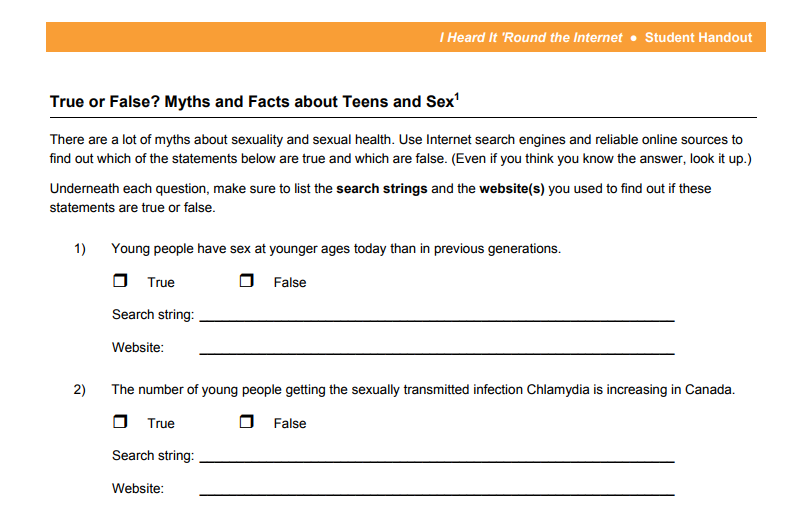 This Canadian resource from Media Smarts lets students consider the use of the internet as a research tool and learn how to use search engines more effectively. They can then apply these newfound skills to investigating popular myths about sexuality and contraception.
Pupils will:
Reflect on the strengths and weaknesses of the Internet as a research tool
Learn and practice Internet search and evaluation skills
Become familiar with reliable online sources on sexual health
Research information on sexual health
Evaluate online sources of information on sexual health
Get this resource here, or check out related resources from Media Smart here.
---
5. Sex, the media and pornography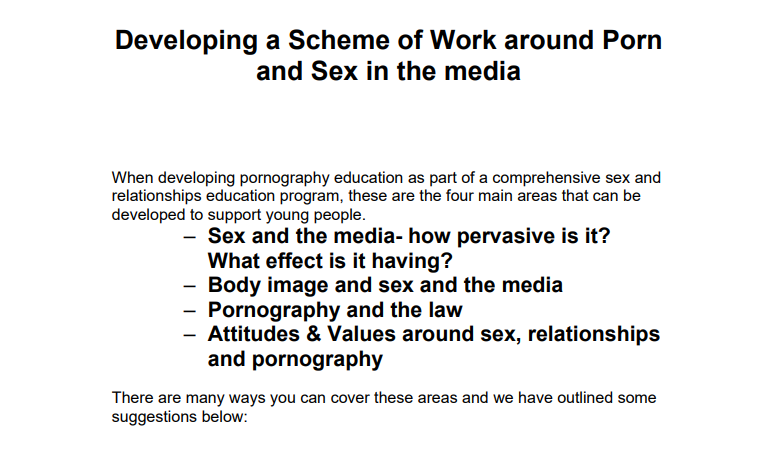 This excellent PDF from Alice Hoyle and Spencer Williams is packed full of helpful advice and information including hyperlinks to even more great resources, websites and tips.
It's not fancy looking, but it's a must-see resource for RSE.
Click here to see the PDF.