'Let Our Kids Be Kids' petition passes 46,000 signatures as children stay away on SATs Day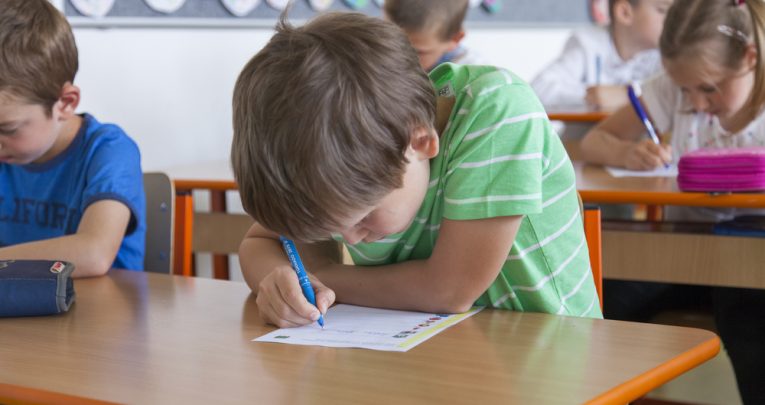 Parents-led SATs boycott sees children kept at home, amid warnings from government Ministers…

by Teachwire
Today sees the commencement of SATs tests in maths and English for Y2 pupils in England – but not every pupil due to take them will have done so.
Over the past few weeks, a grassroots campaign dubbed 'Let Our Kids Be Kids' has called on parents to take their children out of school for the day in order to boycott the SATs and more generally express support for the view that, as 'Kids are over tested, over worked and in a school system that places more importance of test results and league tables than childrens' happiness and joy of learning.'
At the same time, a 38 Degrees petition in support of the campaign has been steadily gathering signatures. It was handed in to the DfE's London headquarters earlier today, when the number of signatures stood at 44,328; at the time of writing, the signature count is fast approaching the 47,000 mark.
As reported by the BBC, there was also a gathering of some 500 campaign supporters in Brighton's Preston Park, who were joined by children's laureate, Chris Riddell.
'Today kids will learn it's ok to disagree with govt policy' @chrisriddell50 speaking @ #KidsStrike3rdMay #Brighton pic.twitter.com/2jZPqSSNut

— Katy Stoddard (@katy_bird) 3 May 2016
The overall tally of children kept out of school today is yet to be confirmed, but it's possible to get a sense of the campaign's level of support – and the range of activities and experiences that parents opted to arrange for their children instead – via this #tagboard.
Official responses to the campaign have so far included indications of a £120 fine being levied against those parents taking part in the school boycott by Brighton and Hove council, as reported by The Telegraph.
The campaign was also referred to by Education Secretary Nicky Morgan during the speech she gave to the NAHT's annual conference last weekend, in which she said, 'Keeping children home – even for a day – is harmful to their education and I think it undermines how hard you as heads are working. I urge those running these campaigns to reconsider their actions.'
Schools Minister, Nick Gibb, appearing earlier today on the BBC Radio 4 programme World at One meanwhile commented that, 'Schools should not be putting pressure on young people when they are taking these assessments – but they are important, so that we understand which children need extra help with their mathematics or with their reading.'
There was a moment of embarrassment for Gibb later on, however, when host Martha Kearney quizzed the Minister with a question taken from a test paper intended to 11-year-olds, on whether the word 'after' was used in a particular sentence as a subordinating conjunction or a preposition – only for him to reply with the wrong answer…