It Doesn't Matter if We're Not Specialists – We Can Still Offer Children the Varied Experiences they Need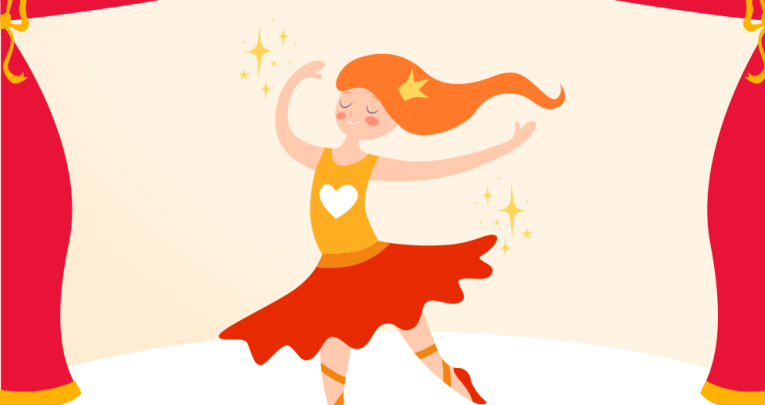 Dance teacher off sick? It's time to brush off your tutu, says the Secret Practitioner
Isn't it nice when an outsider comes in and breaks up the day a little? Perhaps a dance teacher who'll teach the kids how to boogie to the hits from Frozen, a sports coach with a bag of footballs and luminous cones, or a music teacher armed with tambourines and bongos.
Staff and children alike love a fresh face and the chance, even if only once a week, to do something a bit different. It brings a dash of colour to what can otherwise be a very monotonous routine.
Of course, these visitors, with their specialist equipment and knowledge, aren't just there as a change of pace. Varied experiences, provided by different people, are marvellous for children's development.
Music, dance or art can bring out a creative or social side to a child that we may not see day to day. It's also a brilliant opportunity for staff to get a couple of easy observations of children.
But not every setting can afford to hire an outside professional to come in every week. Some visitors charge a pretty penny, and there are lots of settings that can't commit to such an expense, especially if it's a weekly event.
It's a legitimate position for management to take – times are hard and there are plenty of other priorities that might account for a stretched budget.
Just because a setting doesn't have an outside professional visiting regularly, however, that doesn't mean children shouldn't enjoy the sort of exciting activities these outsiders can offer.
The average setting will almost certainly have some specially talented practitioners on their books, and even if they don't, a little creativity can go a long way.
Do it yourself!
A couple of years ago, at one nursery I worked at, we had a dance and music teacher visit each Wednesday, and the children always looked forward to her arriving. On one occasion she had to cancel abruptly, leaving our group of two-year-olds disappointed.
The solution we came up with was to simply copy her activities and run the session ourselves! True, we didn't have the same equipment or expertise as our specialist, but it seemed the children enjoyed it just as much as the regular sessions.
It might seem obvious, but sometimes it really can be that simple to do something a little bit different and enthuse a roomful of toddlers.
After this incident, I got thinking about other fun activities that we could imitate. I had a look at a few websites for companies offering activities and quickly came up with an idea or two.
Bringing some extra instruments in from home helped to expand our improvised music sessions, and a choice selection of CDs helped us to create themed dance lessons that tied in with the children's current interests, and link activities with EYFS criteria.
Another popular outsider visit involves companies bringing animals into your setting. Whilst we didn't have access to anything quite so exotic as the usual bevy of snakes or scorpions, we were at least able to stage something of a watered-down version of the experience.
Simply catching some bugs from the garden in a jar and temporarily bringing them inside for the children to look at and talk over proved extremely popular, and even led to further activities, as we went on our own bug hunt in the nursery garden.
These out-of-the-ordinary activities can often spark such interest amongst children that they set off a chain reaction of events over the following days, leading to more fun and opportunities for development.
Taking this approach really can freshen things up. It's easy for practitioners to get into a repetitive cycle. It's understandable – when you're tired and under pressure, it's tempting to simply resort to the old favourites.
Playing with bricks, drawing or story time take less mental effort and are easier to set up. But choosing to do something a little different is far more rewarding for adults and children alike.
The Secret Practitioner works in a private nursery and preschool in Greater Manchester