How to implement child-led learning in your early years setting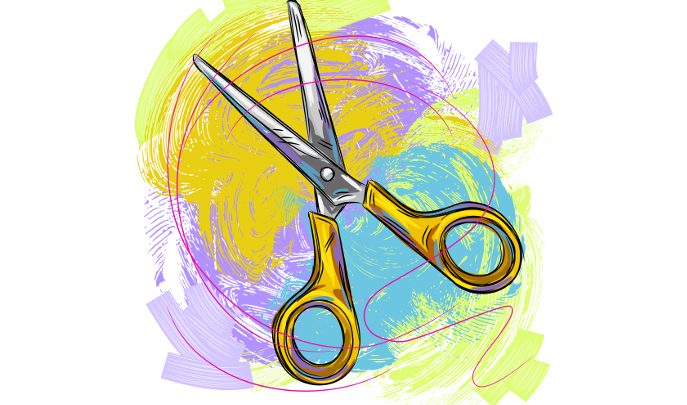 Child-led moments can last weeks or mere minutes, and both are required to create a high-quality educational environment, you just need to spot the opportunities
Do you feel the winds of change in the early years sector as of late? I know I do, and I couldn't be more excited.
There is a feeling in the air that it is time for something new, with talk of extending a play-based EYFS curriculum to the end of Key Stage 1 and many teachers already embracing the child-led approach in their nursery and Reception classes.
The movement is gaining momentum and awareness, and more teachers than ever before are sharing ideas and advice on social media.
Every day I see and speak to teachers who would like to embrace a child-led learning environment. They are confident that it is the right approach and are eager to start their journey. The common worry it seems, is where to start.
There is a belief that without adult-led activities, children will not be doing enough. That they won't achieve the Early Learning Goals (ELGs) without intervention. Moreover, many practitioners express a concern that even if they do take the leap to allow children the autonomy to dictate their own learning, they are unsure of how and when to support and extend learning opportunities.
There are many different facets to becoming a confident communicator, ensuring that children get the most out of their play and interactions. One of the most important is a deep knowledge of the Early Years Outcomes and Characteristics of Effective Learning.
This should not be difficult for practitioners who work with the outcomes on a daily basis – just remember to keep them in the back of your mind at all times. We have the ELGs displayed in the classroom and the outcomes are always within easy reach.
If you are confident about where you want the children to go, or know how each moment links to a specific goal, then it is much easier to relax and… not think about the ELGs and outcomes!
I do not mean, however, that you should try to turn every interaction with a child into what is perceived as a 'teachable moment'.
There seems to be a school of thought that as long as you can introduce some maths or English into the play then it will not have been in vain.
Don't forget that the prime areas for development are Communication and Language, Physical Development and PSE. I would wager that there are few children who reach the end of their primary school education without the ability to count, write a sentence or read.
Children are natural investigators; they want to learn and these skills will come with time. I am not so confident, however, that without the right foundations, all children would leave school with the ability to think critically, problem solve or form positive relationships.
Role-play in the home corner, making a model or playing a game with friends – these moments are just as valuable as mark making or maths.
Initiating interactions
When I decide to start an interaction with a child, I approach them with an open mind. I don't generally think of an outcome or an objective before I sit down, as this would not be true child-initiated learning.
Sometimes I sit for a few minutes and listen. Often the children will engage me and then I can help to support or guide them in their decisions. Sometimes I observe what they are doing and copy. This is a sure-fire way to attract their attention and you can often extend learning or offer suggestions.
The children lead me, though, and that is the most important thing to remember. I do not try to bend their play to suit my own agenda. Instead I search for opportunities that occur naturally as part of their play.
The document 'Every Child a Talker' contains a very useful five-finger rule, which we regularly use in our setting, the idea being that for every question they ask, a practitioner must make four comments. The questions asked then need to be thoughtful and considered.
Don't, for example, ask a question that you know the answer to – it doesn't illicit deep conversation, and frankly makes for a boring exchange between adult and child!
Rather than simply questioning the children as you play together, become involved yourself and share your thoughts: "I think I'm going to choose a yellow cup" is much better than, "What colour is that?"
"Babies are so small and delicate" is more interesting than, "What have you got?"
I give you my word that if you interact in this way, the children will respond. They are natural talkers and love nothing more than conversing with adults.
Seize the moment
Remember that child-led moments can last weeks or mere minutes. Neither is better and both are needed to create a high-quality educational environment. Consider the following scenario:
A child is walking across the room holding a pair of scissors with the blades in front of them.
The adult stops the child and tells them that there is a safer way to carry scissors.
The child corrects their grip and continues on their way.
On the way back, the child remembers how to carry their scissors.
The above demonstrates a short, child-led moment (the child was carrying the scissors to their work station and had independently selected them to use); a spontaneous interaction between adult and child; and next steps acted upon immediately (the child acted on the adult's advice).
There is no such thing as the perfect interaction with a child. There will always be missed opportunities and moments you wish you could have grasped but for whatever reason, lost the chance. It will never be possible to give all children the same experiences throughout the day, but as you get used to child-initiation, so will they. The hierarchy of teacher over pupil will be gone, and left behind will be you and them. Partners, learning together and working towards a shared goal.
---
Successful interactions
Seven ideas to improve your practice
Make sure you are aware of the Early Years Outcomes and Early Learning Goals.
Link the Characteristics of Effective Learning to each interaction or observation.
Ask open-ended questions or make relevant comments during interactions – challenge yourself to use the five-finger rule; it's harder than you think!
Remember that good-quality child-led learning will involve as many small interactions as big projects.
Remember that the aim of the EYFS is to enable the development of the whole child. Interactions involving maths and English are not the only valuable moments – each area is of equal importance.
Share child-led learning moments from the week in a staff meeting. Hearing experiences from others will help everyone.
Try displaying prompt phrases around the room, such as "I wonder…", "What if…", "I think…" These can serve as a reminder to comment rather than question.
---
Sophie Blackwell is Head of Early Years at Moorfield School and Nursery, Ilkley.