7 of the best determiners resources and worksheets for KS2 English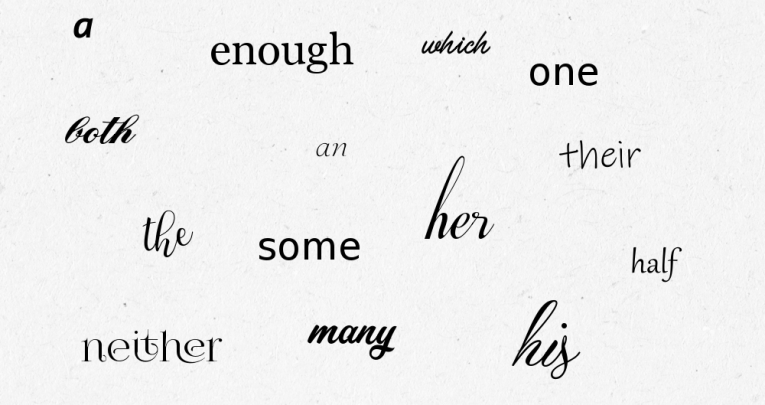 Whose grammar resources? Your grammar resources. Some SPaG worksheets? Many SPaG worksheets. Make learning determiners stick with these great resources and lessons…

by Teachwire
1 | Tricky grammar worksheets – Determiners
This KS2 grammar teaching sequence for determiners has been designed to help Year 6 children revisit and remember a key grammatical concept from the National Curriculum programme of study.
Based around a venomous snake, the session provides a motivating and memorable image to stimulate discussion, before introducing the grammar element.
Children have time to practise using this feature, before undertaking a short writing task to apply what they have learnt in the context of creative writing.
Both teacher notes and a pupil worksheet are included.
---
2 | Teach determiners with cute hedgehogs
Determiners are scattered across almost every sentence in English. Many of us are blissfully unaware of their determined presence. Since the advent of the 2014 curriculum, children are now introduced to the concept of a determiner during Y4.
But how can we make the teaching of such grammatical terminology memorable? This lesson plan sets out an approach to teaching about determiners using photographs of cute hedgehogs as a lighthearted context.
Download this lesson plan here.
---
3 | Determiners and articles
This resource is a 6-page sample of Keen Kite's Ready, Steady, Practise! – Year 4 Grammar and Punctuation series.
Pages 1 to 3 feature sample questions and answers taken from Ready, Steady, Practise! – Year 4 Grammar and Punctuation Pupil Book: English KS2.
Pages 4 to 6 feature guidance, questions and answers taken from Ready, Steady, Practise! – Year 4 Grammar and Punctuation Teacher Resources: English KS2.
Download these worksheets here.
---
4 | Determiners introduction PowerPoint
This PowerPoint presentation takes your students through the definition of determiners to each of the four types (articles, demonstratives, possessives, quantifiers), and offers numerous examples and questions to answer.
---
5 | Determiners worksheet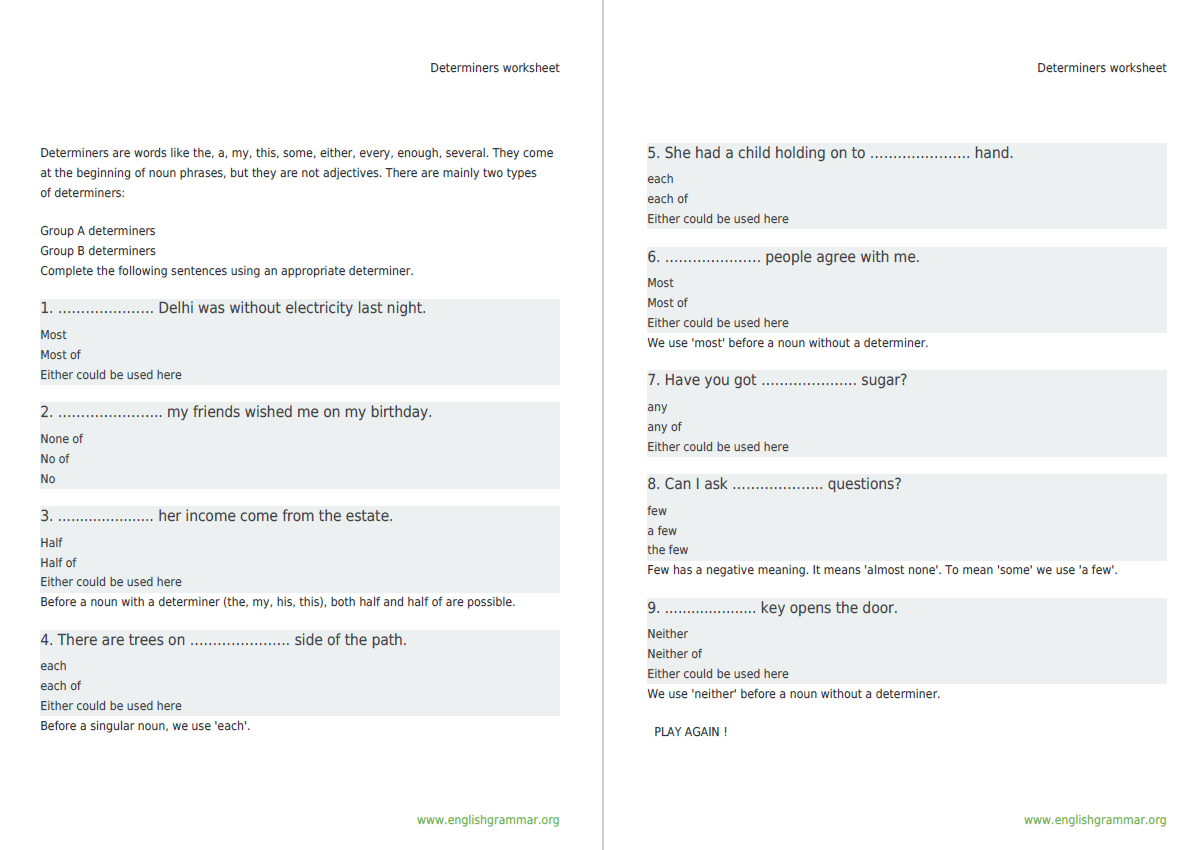 This one is probably better for more-advanced learners, but it's handy in that they can answer the multiple-choice questions on the site, or you can download it as a PDF to print out.
---
6 | Possessive determiners worksheet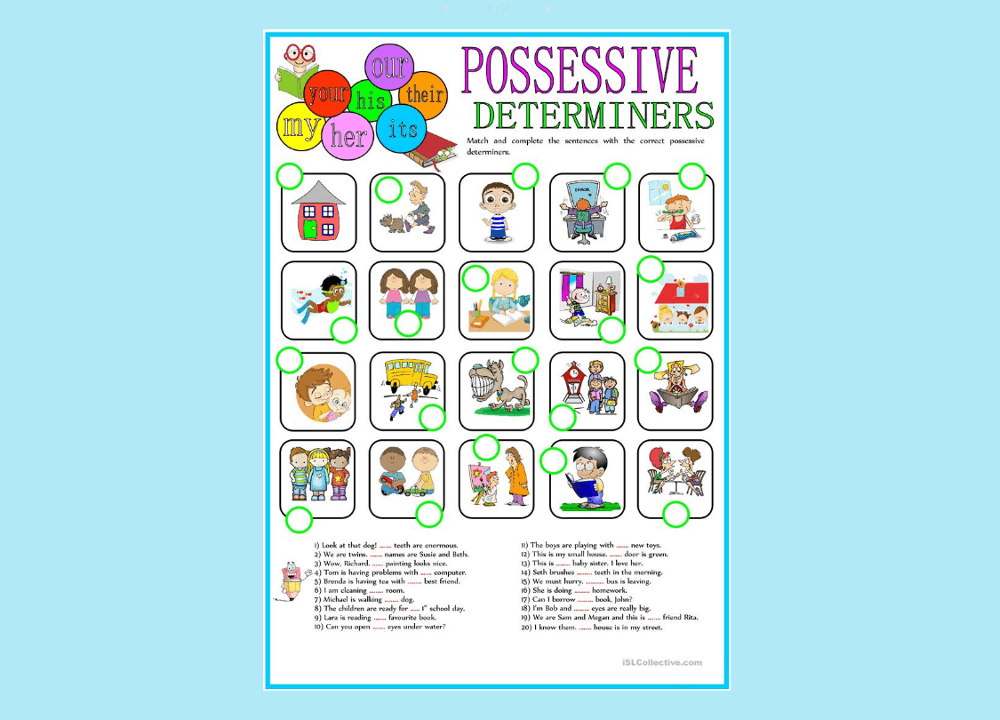 This simple worksheet, with answers, has 20 questions where the determiner is missing, so that children can fill it in.
---
7 | Both, either, neither worksheets
On this site you'll a couple of determiners worksheets – both focusing on 'both', 'either', 'neither' and similar words. They're both free, and there's not even a signup required. Just click each one and hit the download button.