8 Reggio Emilia-inspired activities for outdoor learning and play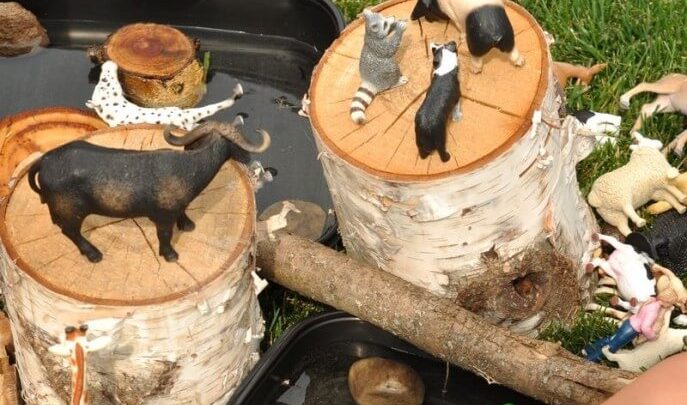 Let young children explore their own learning experience through sensory activities in the natural world…

by Teachwire
The Reggio Emilia approach involves child-led learning that offers multiple sensory experiences for youngsters to express themselves and grow.
While, of course, this simplified statement can't encapsulate the entirety of this famous Italian educational ideology, it's in this spirit which these excellent activities exist. So wrap up warm, and let's go foraging for fun and creativity.
1 | Autumn colour match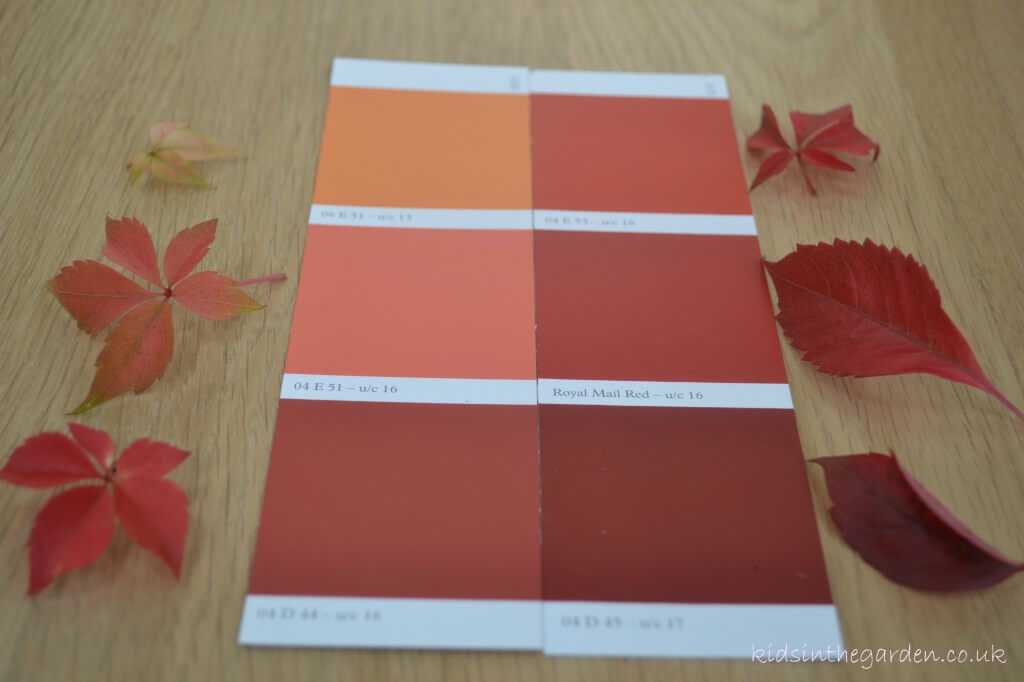 OK, so it's winter now, but there are still plenty of autumnal leaves lying around. Go pick up some suitable paint colour cards from your nearest home/hardware store, then let children fetch foliage to match each tone.
See kidsinthegarden.co.uk for more info and ideas.
---
2 | Clay face sculptures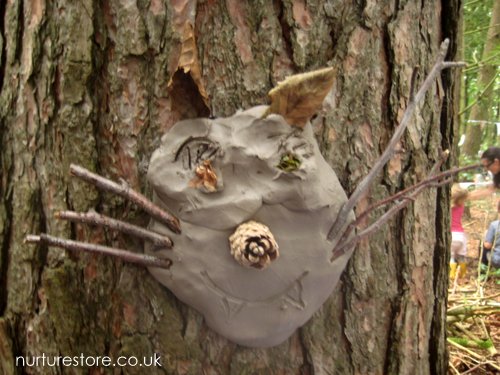 Using sensory clay and loose parts found in nature, let children create their own face sculpture on a tree.
Get instructions at Nurture Store.
---
3 | Water play with animals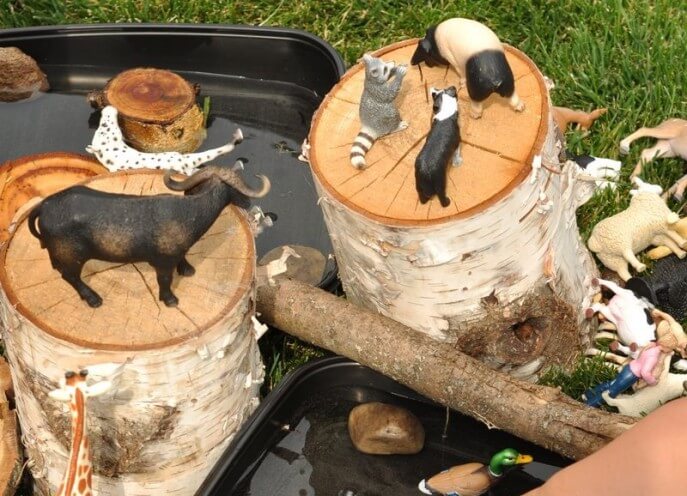 Water play is always fun, but throw in toy animals and watch children's imaginations flow.
Go to Greening Sam & Avery for inspiration.
---
4 | Bubble wrap painting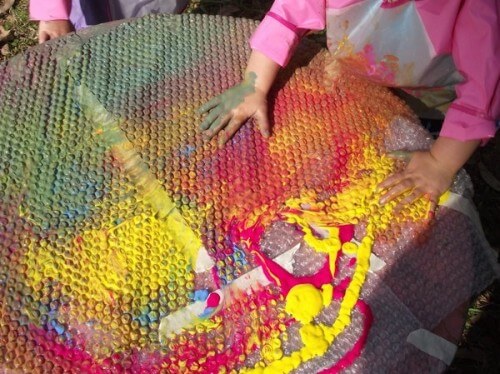 Bubble wrap? Paint? Colours? Yes, you can join in on this one. Y'know, to 'supervise' (do remember to share).
If you're not already ordering bubble wrap online, get inspired at The Empowered Educator.
---
5 | Shadow art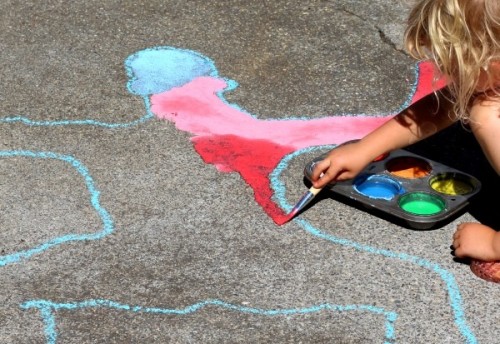 Of course children can do this with their own shadow, plants and trees or whatever interesting shapes you can find.
Get some great ideas from Rhythms of Play.
---
6 | Painted pine cone decorations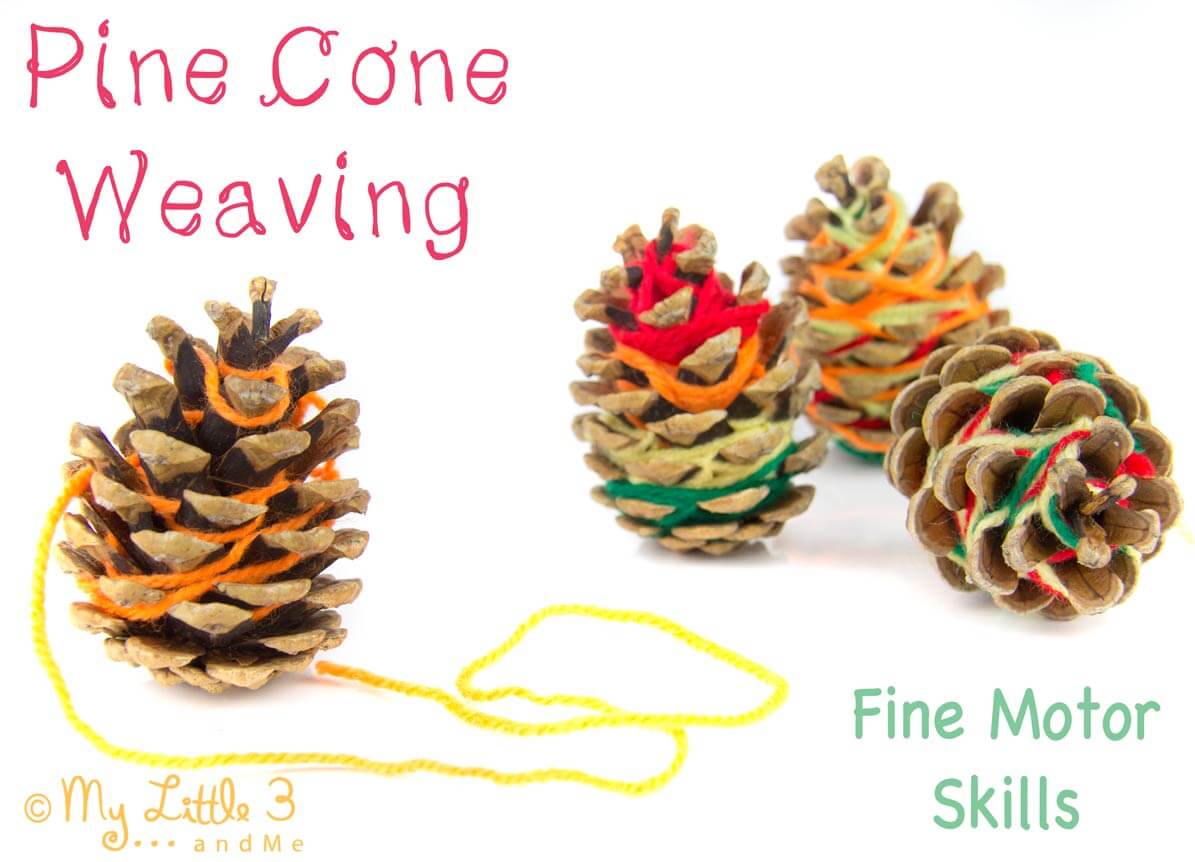 Have fun collecting pine cones, then let children dip them in a paint colour of their choice. Once dry, add some string, put them together and suddenly you've got a lovely natural decoration for your classroom.
See how at Scissors and Spice.
---
7 | Sheep shearing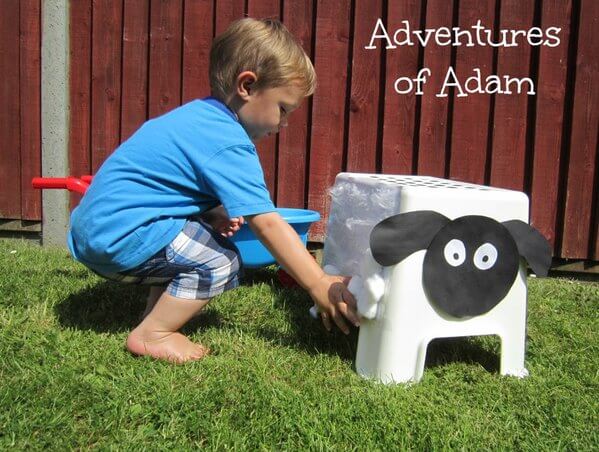 No real sheep required, just a suitable stool or basket, paper, cotton wool and creativity.
Check it out at Adventures of Adam.
---
8 | Sound garden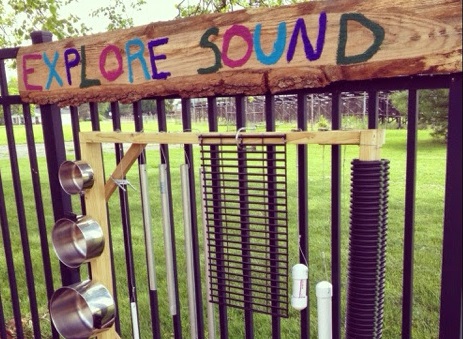 Create makeshift instruments with various items, and explore materials and sounds by blowing, striking, rubbing, shaking and strumming.
See this project at Mrs Myers' Kindergarten.
---
For indoor activities inspired by the Reggio Emilia approach see our other post here.