Messy Play – 10 of the best resources for Early Years and Primary School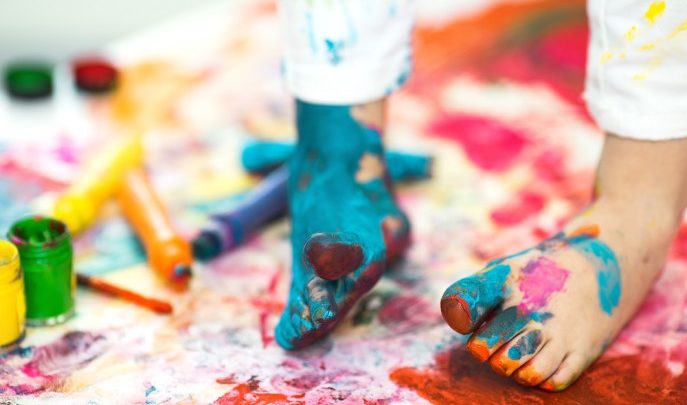 Time to get your hands dirty…and your clothes…and your hair…and your face…you get the idea…

by Teachwire
Mud kitchens, glitter slime, edible worms – these aren't your traditional lesson ideas, but they certainly are fun ones.
Prepare yourself for mess and mayhem with these fantastic resources that will cause shrieks of surprise and delight.
1. Messy Recipe Booklet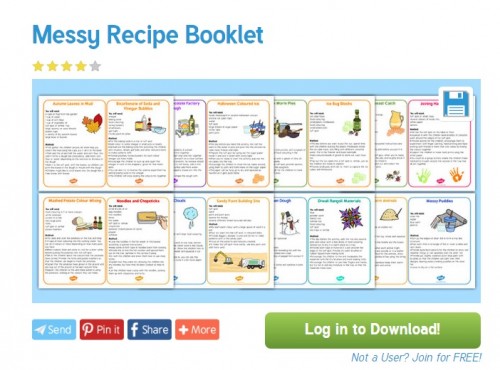 Where better to start than with a handy illustrated set of easy-to-use recipes? Get them here.
2. Brass Polish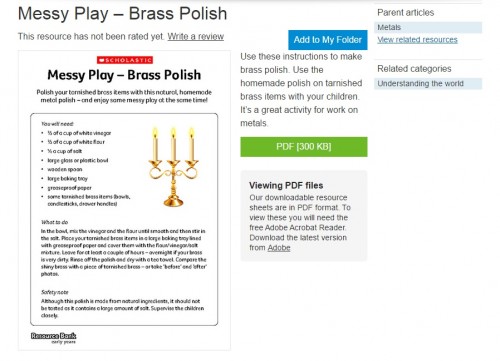 This resource is perfect for getting your children to clean your brassware for free showing children something practical with messy play. Now whenever you blow your own trumpet it will at least be shiny and clean.
Get the resource here
3. Painted Salt Sculptures
It's like building sandcastles indoors, except they don't collapse the second you've made them. Plus you can go colour-mad and make your sculpture look like the architectural equivalent of tie-dyed T-shirt.
Check it out here.
4. Glow in the Dark Chalk
It's glow in the dark chalk, what more needs to be said? Grab the recipe here.
5. Autumn Leaves in Mud
Simple and soon-to-be seasonal. I'm sure you'll be able to find a leaf or two in the months ahead for this activity. Get it here.
6. Elephant Toothpaste
This one does require hydrogen peroxide so safety is required, but the resulting reaction of foam shooting out the top of a plastic bottle like a never-ending elephant's trunk is enough to wow adults, let alone children. Find out how to do it here.
7. Glitter Slime
Glitter and slime? Neither sound too appealing to people who like things clean and tidy. But actually, putting these two elements together keeps them both in check, forming a shimmering mess of goo that'll have kids mesmerised.
Find the recipe here.
8. Edible Worms
Kids always enjoy making a mess, but tidying it away, not so much. So what if they can clear up by eating what they've created? These edible jelly worms come with the dairy-free option of using raisins for soil, but you can always use other foods if dietary requirements aren't a factor. Always best to stick with jelly worms over real ones though.
Wriggle your way to the resource here.
9. Digging for Dinosaur Fossils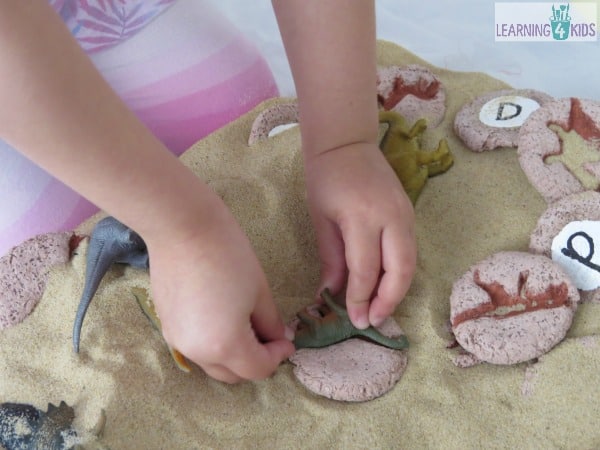 Learn how to make your own dinosaur fossils then go digging for them. This activity can be easily adapted to other historical periods too.
10. Edible Glow in the Dark Spiderwebs
One to save for Halloween perhaps, these edible glow in the dark spiderwebs are sure to go down a treat.
Click here for the recipe.