Worksheet with 11 questions, plus an answer sheet
This worksheet is a sample of Sigma Science's Year 6 chemistry test paper, and features 11 multiple-part questions for children to answer.
It includes the worksheet and an answer sheet.
---
Get more sample resources from Sigma Science here and find out more about its full resources at sigmascience.co.uk.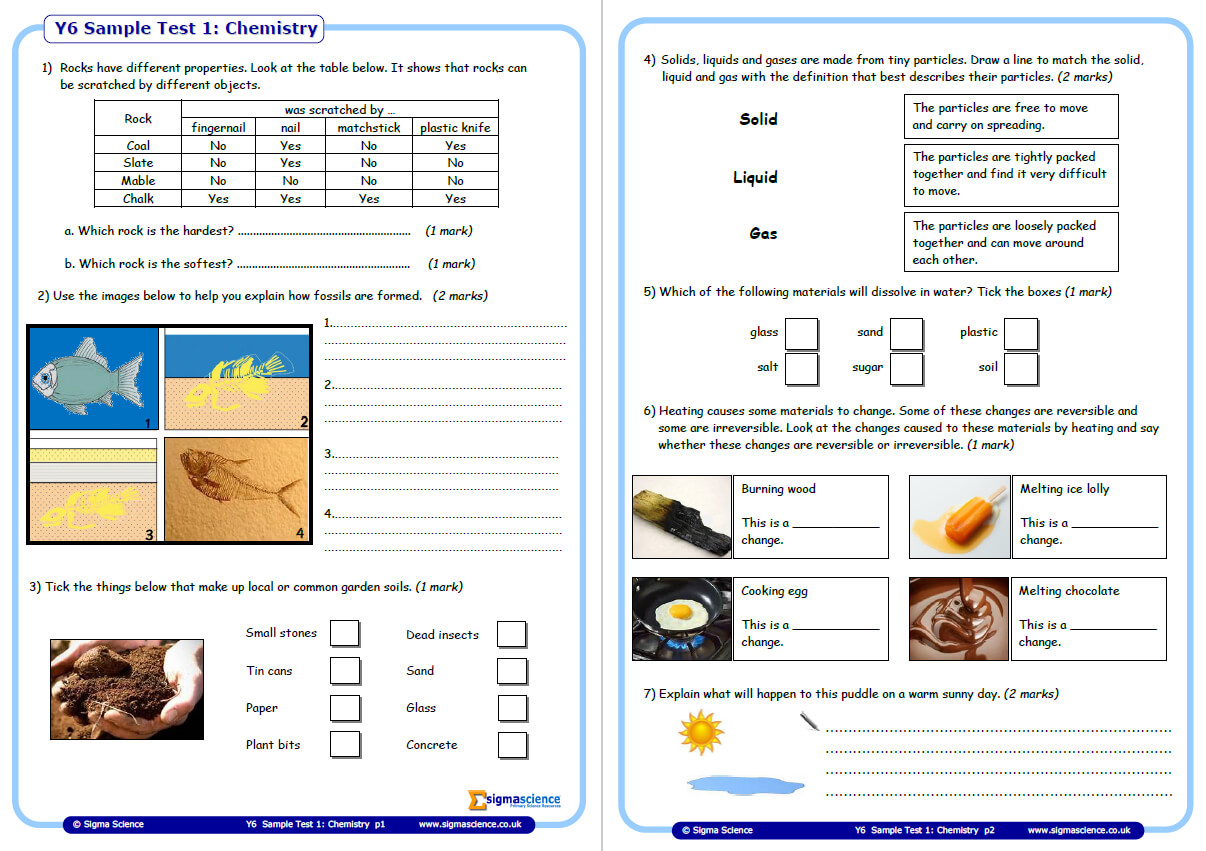 DOWNLOAD A FREE RESOURCE!
Year 6 Science Assessment – Sample Chemistry Test with Answers