To ensure that schools adequately prepare for statutory assessments of Y6 children, as well as for potential moderation, Herts for Learning has put together a document of tips, including:
Writing: what needs to be in place by the end of June
Pitfalls to avoid
Commonly queried areas
Additional links and resources
Involved in teaching KS2 writing? Get into the mind of the moderators with Clare Hodgson's wise counsel 5 Lessons from Last Year's Moderations.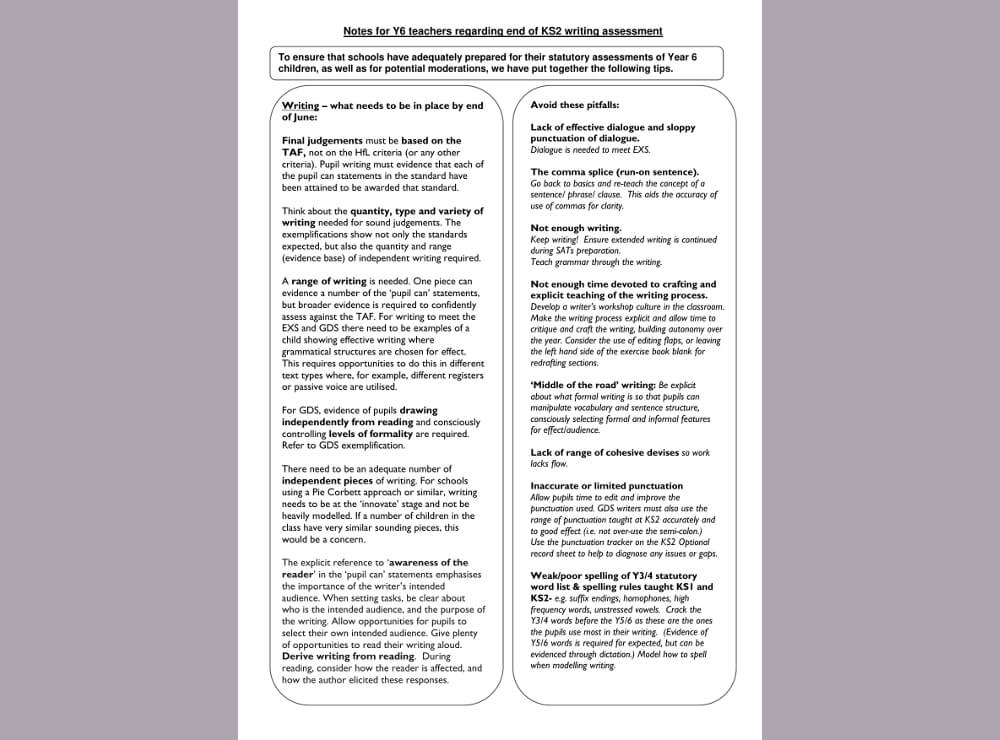 DOWNLOAD A FREE RESOURCE!
KS2 writing assessment moderation checklist for teachers