Teaching the art of persuasive writing allows us really to challenge, and be challenged by, our students; this lesson combines a variety of individual and group tasks designed to get students to explore difficult moral issues whilst at the same time developing their understanding of how writers manipulate language and why it is essential to support opinions with evidence.
Students will develop their vocabulary, analyse how speakers use language and different types of evidence to persuade, and create a piece of persuasive writing.
Click here for more free reading and writing lesson plans for KS4 English.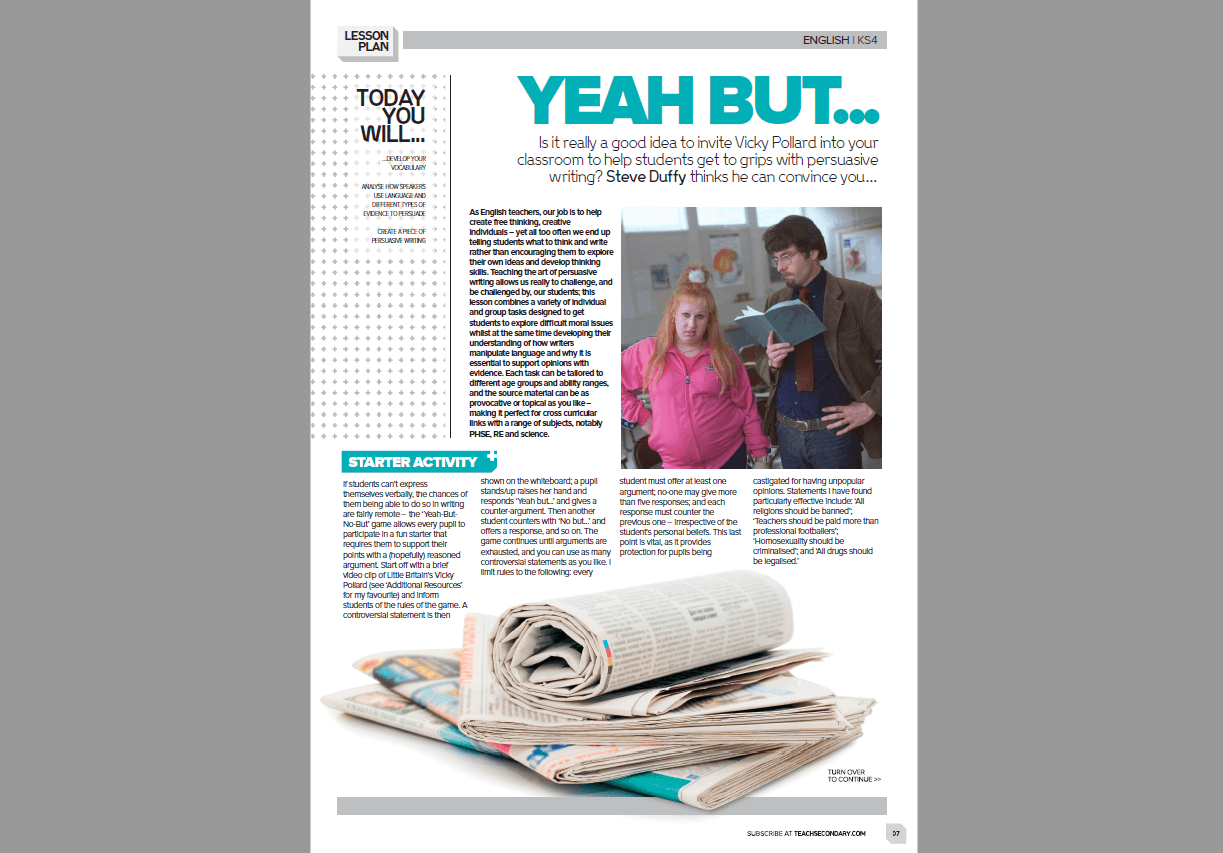 DOWNLOAD A FREE RESOURCE!
KS4 English Lesson Plan – "Yeah, But, No, But…" Persuasive Writing Techniques with Little Britain's Vicky Pollard