PDF book topic for Viking Boy: The Real Story by Tony Bradman. Book topic by Jo Cummins.
Tony Bradman is a prolific and well-respected children's writer, and his books feature in countless classrooms and libraries up and down the country.
But the one I've seen used the most across KS2 is his epic adventure, Viking Boy, which stars son of a Viking chieftain, Gunnar, and follows him on his journey to avenge his father's death and rescue his mother from Skuli and his Wolf Men.
It's full of the actions, battles, and excitement you would expect from an author as exciting as Bradman!
Fans of this book will be delighted to know that there is now a non-fiction companion guide to accompany this novel, which allows readers to take an immersive tour of Gunnar's world.
Viking Boy: The Real Story is a fantastic illustrated guide to Viking life as described by Gunnar. Learn how the Vikings lived, how gender roles were divided, and how they gained their status as legendary warriors (plus many other things besides).
It's an ideal book to dip into at leisure, with enough nuggets of information within its pages to satisfy any aspiring Viking raider. Let's take a tour with Gunnar and dive deeper into Viking Boy's pages…
Jo Cummins is an experienced KS2 teacher, English lead, and children's book blogger. She has been part of the judging panel for several children's book awards and has delivered workshops at conferences around the country. Follow Jo on Twitter @BookSuperhero2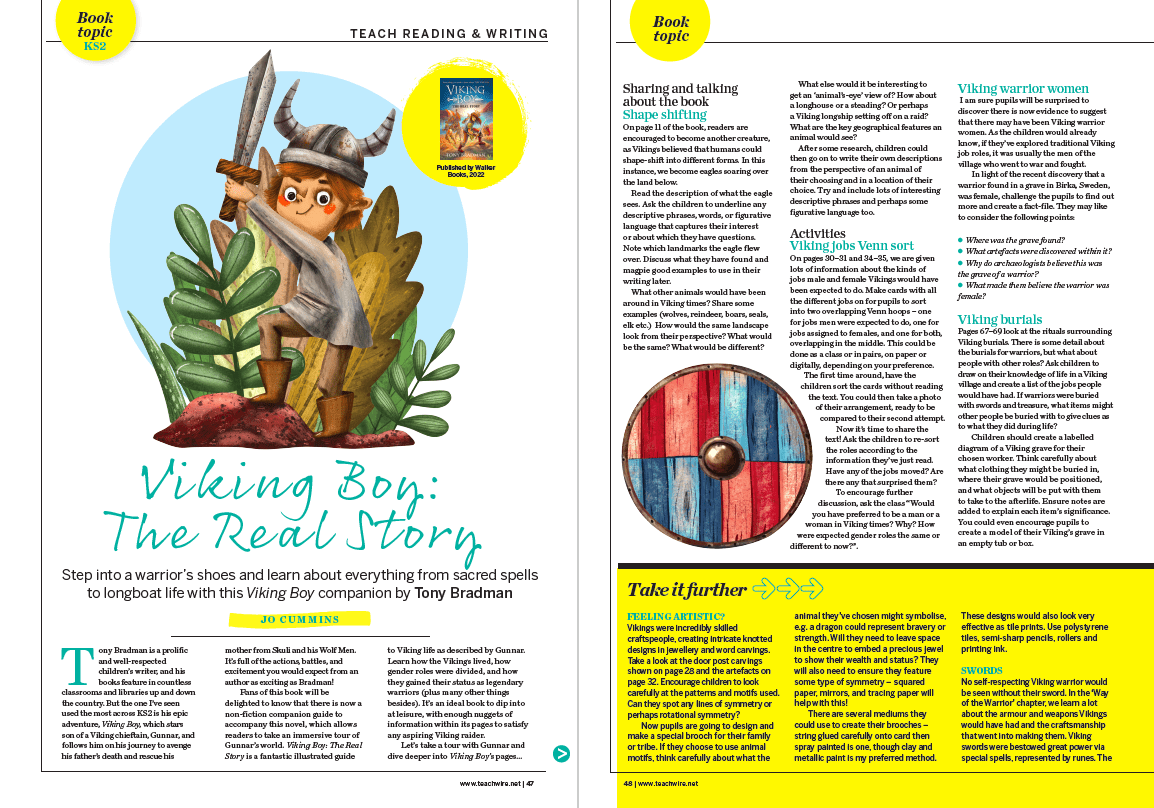 DOWNLOAD A FREE RESOURCE!
Viking Boy: The Real Story – Books for topics KS2