Two Word doc worksheets, plus answers
Name the company and describe the symmetry of each logo. Plus students can do their own afterwards if they wish.
KS3 Maths Curriculum Area
Geometry and Measures Describe, sketch and draw using conventional terms and notations: points, lines, parallel lines, perpendicular lines, right angles, regular polygons, and other polygons that are reflectively and rotationally symmetric
Andy Lutwyche is a purveyor of mathematics and a producer of resources, more of which you can find on his TES shop. You can also follow him on Twitter at @andylutwyche.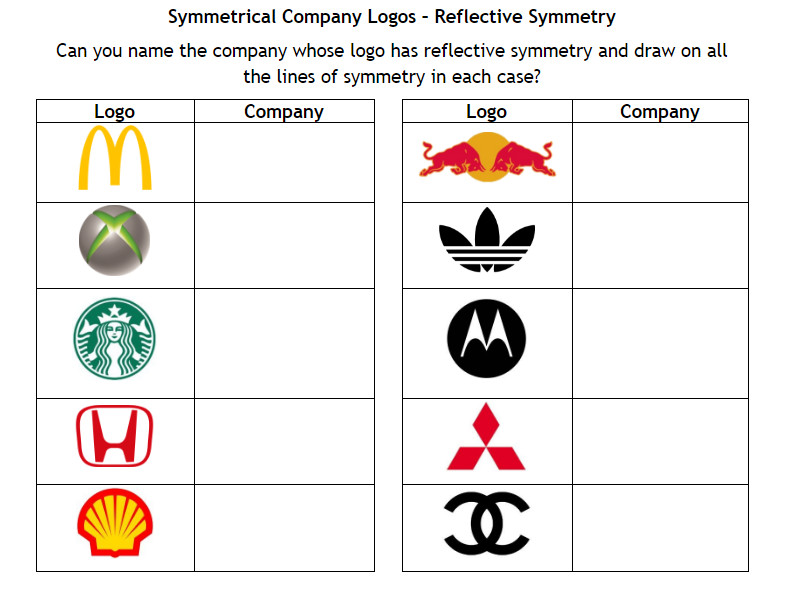 DOWNLOAD A FREE RESOURCE!
Reflective and Rotational Symmetry Activity with Company Logos for KS3 Maths