These printable worksheets use 100 squares to look at prime numbers.
There are four PDFs each with a different variation, and there are six 100 squares to a page.
The first is a simple 100 square for children to try to pick out the prime numbers
The second has the prime numbers coloured up
The third only features the prime numbers with the rest of the squares empty
The fourth has the non-prime numbers in a light grey so it's more ink-friendly than sheet 2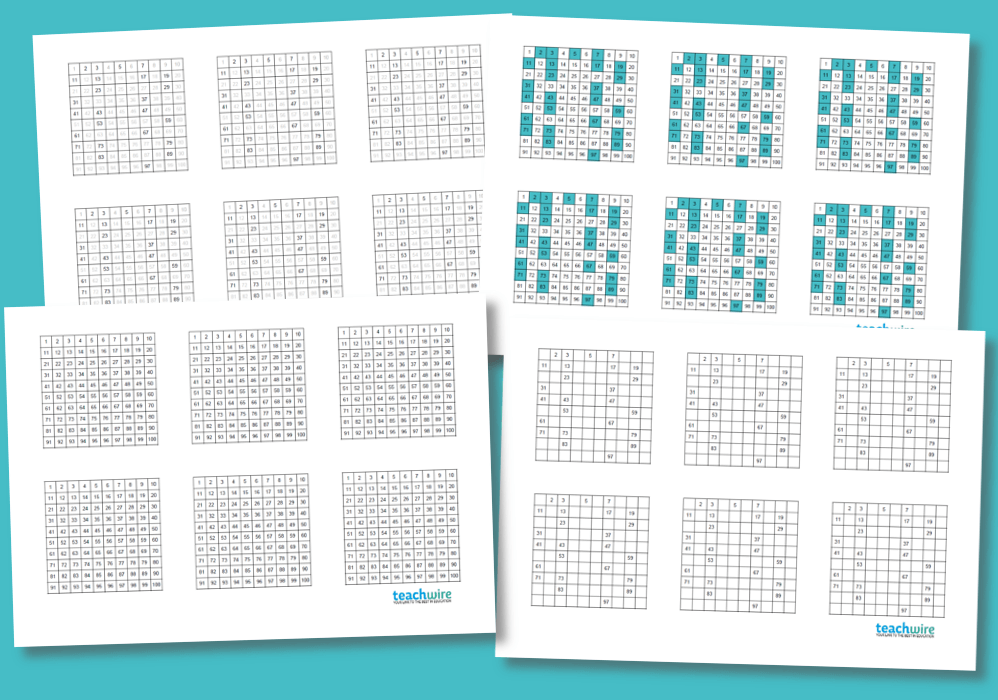 DOWNLOAD A FREE RESOURCE!
Prime numbers to 100 worksheets