PDF featuring original poem and activity ideas, plus Powerpoint featuring the poem to read as a class
Pie Corbett's playful poem and activities celebrate the power of imagination…
This resource features Pie's original poem, 'What are You?' as well as accompanying activities that he has created for your class.
Students will be asked to read through the poem thoroughly, asking themselves questions like 'Which ideas are the most surprising and why?', 'Which ideas interest you the most and why?', 'Which idea is the cleverest / funniest and why?' and 'Find and explain the hardest idea'.
They will write a short paragraph illustrating their favourite verse, perform the poem as a class, explore techniques in it that they can use in their own writing and much more.
Download includes
Full poem and activities PDF
PowerPoint presentation of the poem to read as a class
---
Pie Corbett is an education consultant, poet and author known for Talk for Writing. His most recent book is Transforming Learning across the Curriculum. Find out more at and check out his books at talkforwritingshop.com.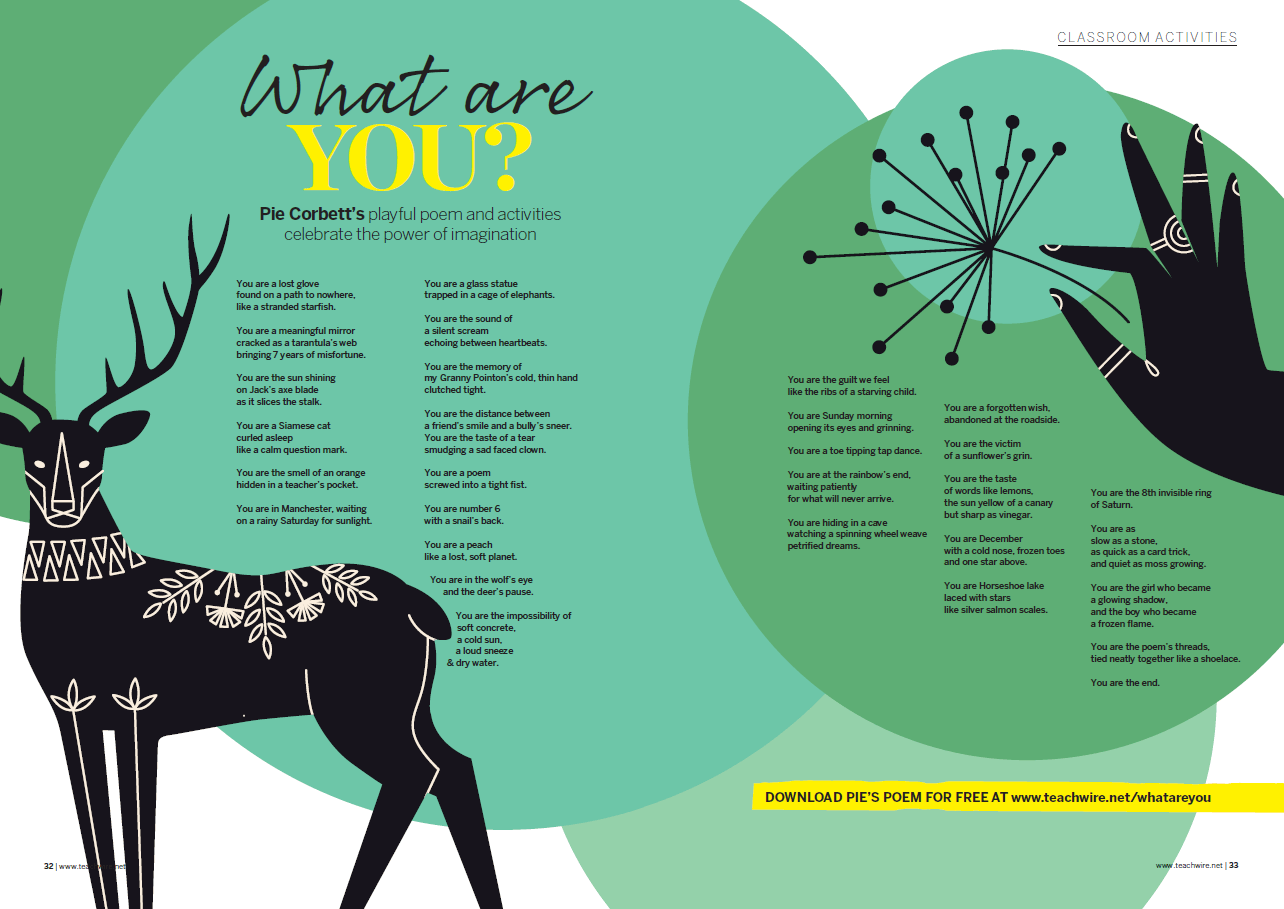 DOWNLOAD A FREE RESOURCE!
Pie Corbett KS2 Poem and Lesson Plan – Celebrate the power of imagination with 'What are You?'