This is a worksheet with tables using actual data released by the PFA and came from an investigation by the BBC's Football Focus.
It's all quite straightforward stuff, but might open student eyes somewhat!
Students use the data to calculate percentage changes.
KS3 Maths Curriculum Area
Ratio, Proportion and Rates of Change Solve problems involving percentage change, including: percentage increase, decrease and original value problems and simple interest in financial mathematics
---
Andy Lutwyche is a purveyor of mathematics and a producer of resources, more of which you can find on his TES shop. You can also follow him on Twitter at @andylutwyche.
Check out our list of the best World Cup lesson plans and resources.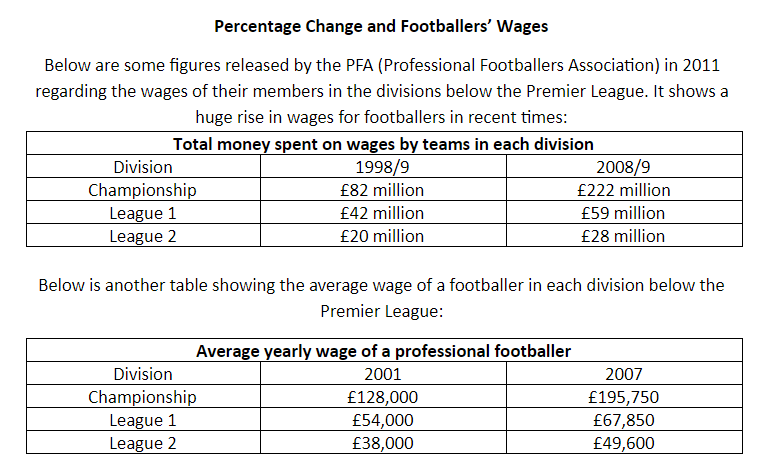 DOWNLOAD A FREE RESOURCE!
Percentage Changes In Football Wages Worksheet for KS3 Maths