This activity can be used for AFL, revision, and as a starter or a plenary.
It works well with mini whiteboards and is adaptable to voting systems. Can easily be printed off for class use.
Aimed at KS2, KS3 and KS4, it is a multiple-choice activity on equivalent fractions.
---
Find more resources from Simon Murphy at his TES shop and follow him on Twitter at @cyprusboro.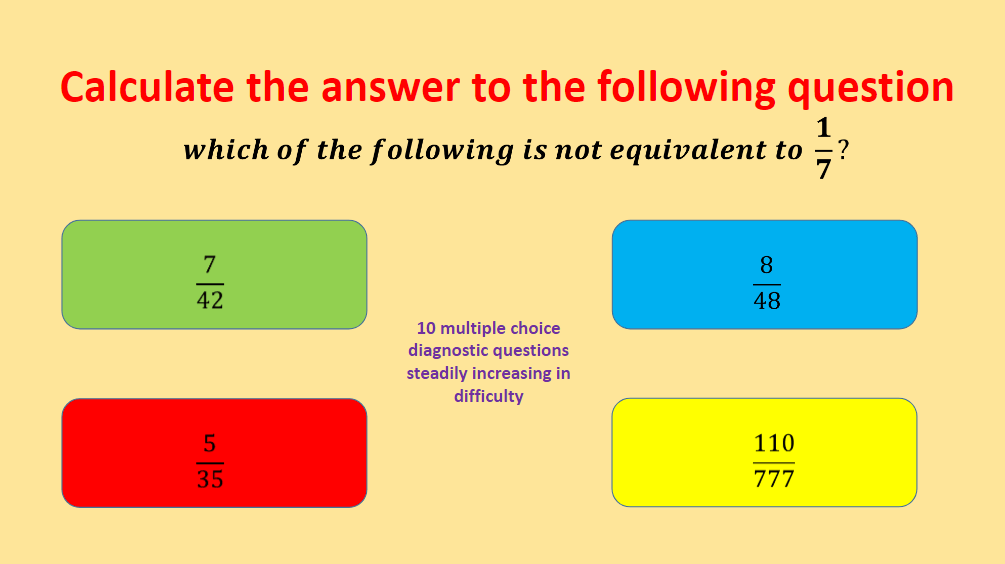 DOWNLOAD A FREE RESOURCE!
Multiple choice 32 – Equivalent fractions for KS2-4 Maths