PDF lesson plan and three Word document supplements
The new GCSE syllabus encourages pupils to craft their writing in order to be imaginative and engaging. However, inspiring pupils to write a lively personal response can be a real challenge.
So, how can we enthuse our young people? Encourage teenagers to do what they do best: complain – albeit in the form of a sophisticated, engaging, witty and highly persuasive protest worthy of a grade 9…
Why teach this?
By the end of term, it can sometimes feel like we're teaching 32 argumentative, sarcastic, grumbling machines, programmed to question all of our instructions. Utilise your teenagers' natural skill-sets to turn them into masters of persuasive writing!
Curriculum links
This lesson will primarily suit GCSE students but could be used to challenge more-able KS3 pupils. It aims to develop persuasive writing skills with a particular focus on vocabulary, using language devices and writing with a sense of audience.
Download contents
Zip file containing:
1 x PDF lesson plan
3 x Word doc supplements (Virgin complaint letter, persuasive features grid, success criteria)
Kat Jones is KS3 English coordinator at The Stanway School in Colchester.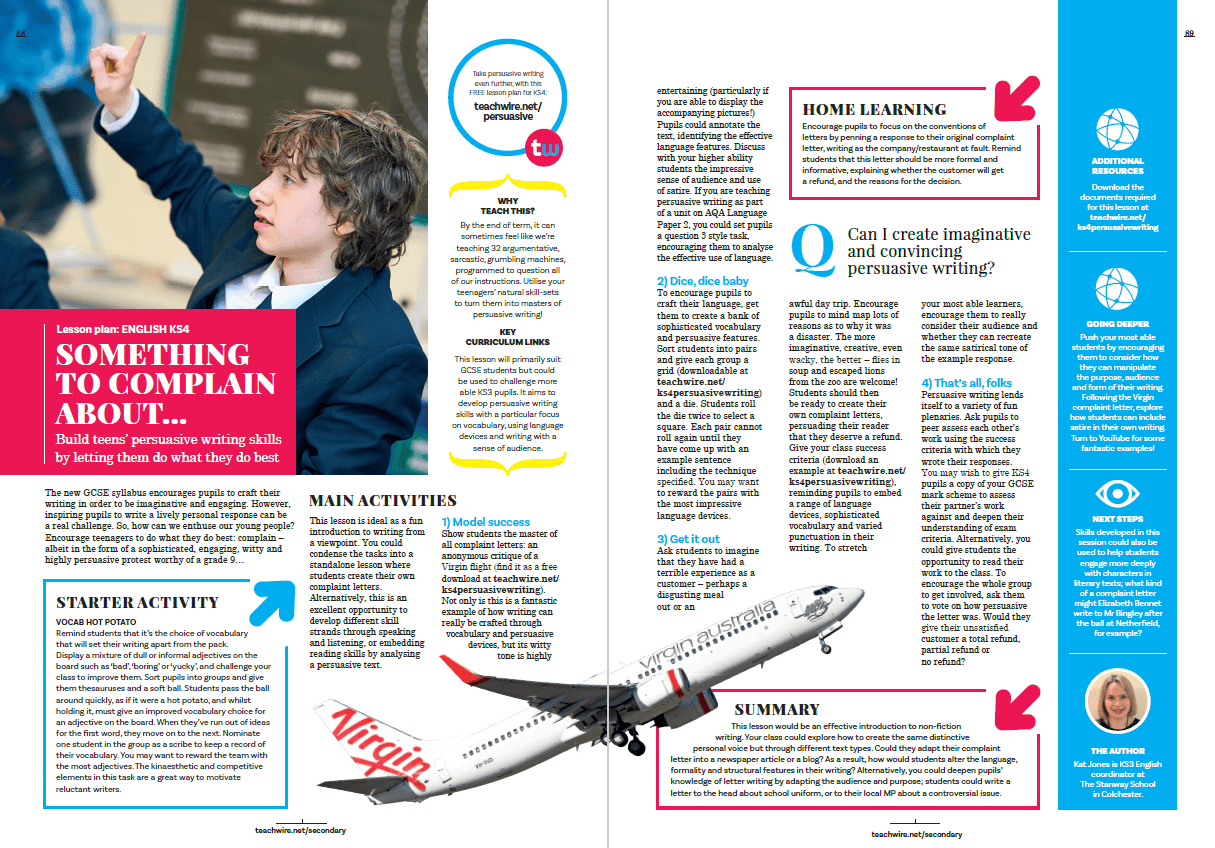 DOWNLOAD A FREE RESOURCE!
KS4 English Lesson Plan – Build Persuasive Writing Skills by Letting Teens Pen a Letter of Complaint