These activities, related to the design and development of the mobile phone, can be taught as a short session or extended into a much longer range of practical projects.
Students will gain an understanding of how mobile phones have developed due to technology push and market pull, while also looking at how ergonomics and anthropometric data are used to ensure the phones are comfortable to use for extended periods of time.
This can be further extended into a range of practical modelling tasks.
Why teach this?
Most students have or have access to a mobile phone. This makes it an excellent product to analyse and consider possible developments.
Key curriculum links
This lesson offers links to both the engineering and design and technology GCSE specifications, including user-centred design, technology push, market pull, emergence of new technologies, planned obsolescence and interpreting and using data.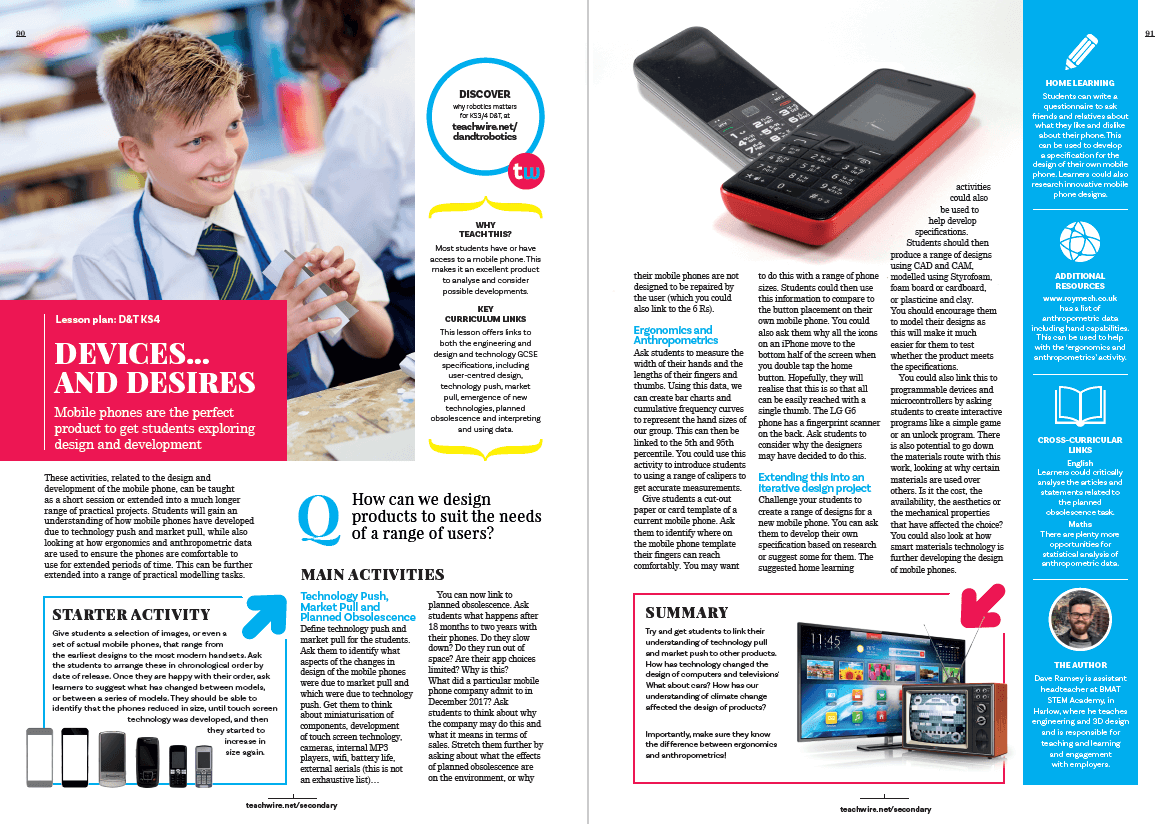 DOWNLOAD A FREE RESOURCE!
KS4 D&T Lesson Plan – Use Mobile Phones to Explore Design and Development