Prevent confusion among your students when studying the intricacies of Pythagoras' theorem with the aid of this worksheet.
Students have to:
Put the triangles in order from smallest perimeter to largest perimeter
Note whether there were any they could place without calculating
Create their own set of eight right-angled triangles
Read more about this task in Colin Foster's Pythagoras' theorem questions blog.
Colin Foster (@colinfoster77) is a Reader in Mathematics Education in the Department of Mathematics Education at Loughborough University.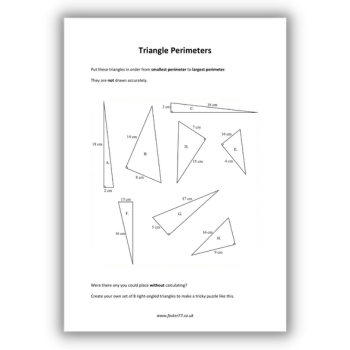 DOWNLOAD A FREE RESOURCE!
Pythagoras' theorem – KS3 worksheet