PDF lesson plan on factors and multiples for KS2.
Children often confuse factors and multiples with each other as they are (at face value) similar. Pupils can also struggle to connect the two pieces of learning and see how factors and multiples show us different aspects of a number.
This lesson is best employed as a summary, or activity after children are secure in their understanding of factors and multiples as separate concepts.
You can also use it as a recapping or revision exercise later in the year as a fun way to revisit the learning.
What they'll learn
How to map the factors of a number
How these relate to multiples
How factors and multiples are different
How to structure their ideas using pictures and diagrams.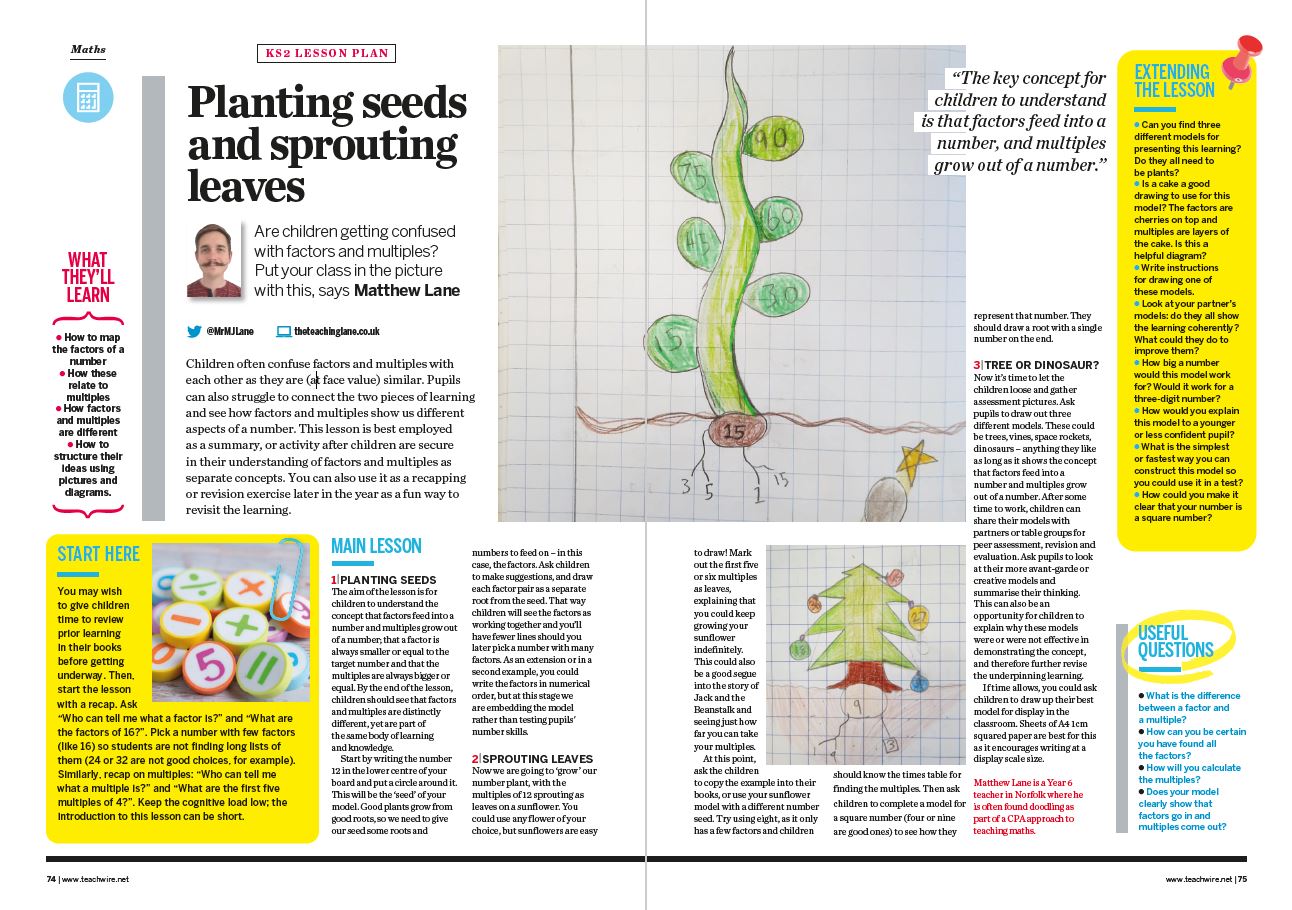 DOWNLOAD A FREE RESOURCE!
KS2 maths – factors and multiples lesson plan