Help pupils learn about where their food comes from and different agricultural careers with Sam Wyman's idea…
What better way to motivate a class than to discuss food? Everyone has a favourite meal or snack, after all.
But many children will have only the vaguest idea of how many people are involved in producing their favourite lunchtime treat.
This KS2 geography and DT lesson encourages pupils to ask questions about their food and its production – how it gets from field to fork – and will introduce them to some of the important people involved in the process, perfect for if you're covering careers in KS2.
Use our free downloadable timeline worksheet (included in download) to help you complete the lesson.
Curriculum links
The origin of familiar foods
The processes that deliver food from the field to the fork
The careers that food production requires
This download contains
Full PDF lesson plan
Wheat timeline worksheet
---
Sam Wyman is a primary teacher who works for LEAF Education (@leaf_education), a charity that works to inspire and educate future generations about farming, food and the countryside. Follow him on Twitter at @samleaf_ed.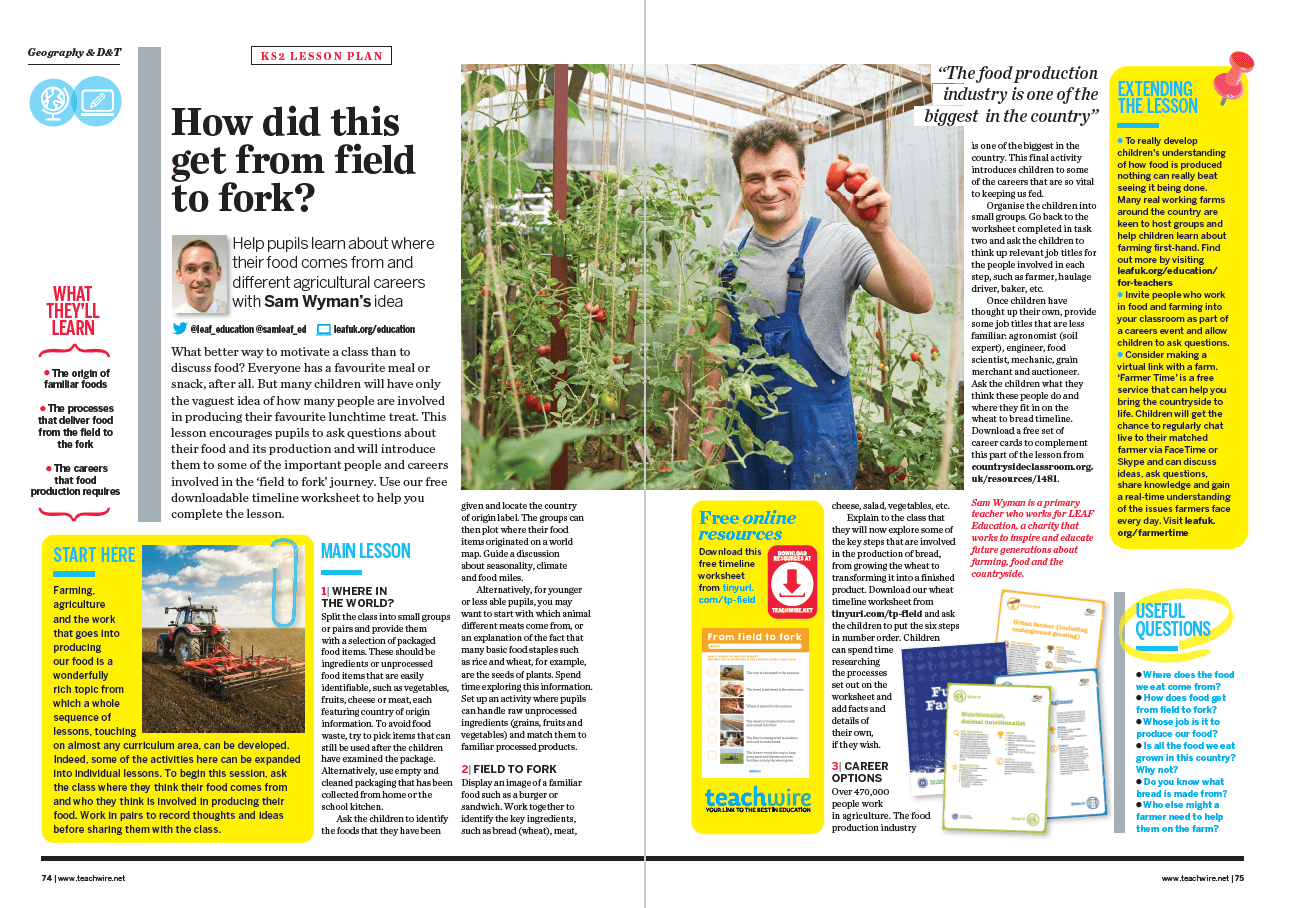 DOWNLOAD A FREE RESOURCE!
KS2 Geography & DT lesson plan and worksheet – Where does food come from?