Show your class how to express what they feel passionate about in an artistic way, says Jasmine Smail…
Protests have been at the centre of political and social change for centuries and, with the recent climate strikes, they are more relevant than ever for young people. The art world is far from exempt from activism.
Protest or activist art is a term used to describe work addressing political or social issues, often with the intention of provoking action or change.
Exploring the activist, contemporary artist and writer Patrick Brill, known under his pseudonym Bob and Roberta Smith, is a perfect way to introduce your class to activist art.
What they'll learn
Describing and evaluating art
Expressing what they feel passionate about and using problem solving to come up with solutions for change
Selecting effective and evocative vocabulary
Careful drawing, cutting and painting skills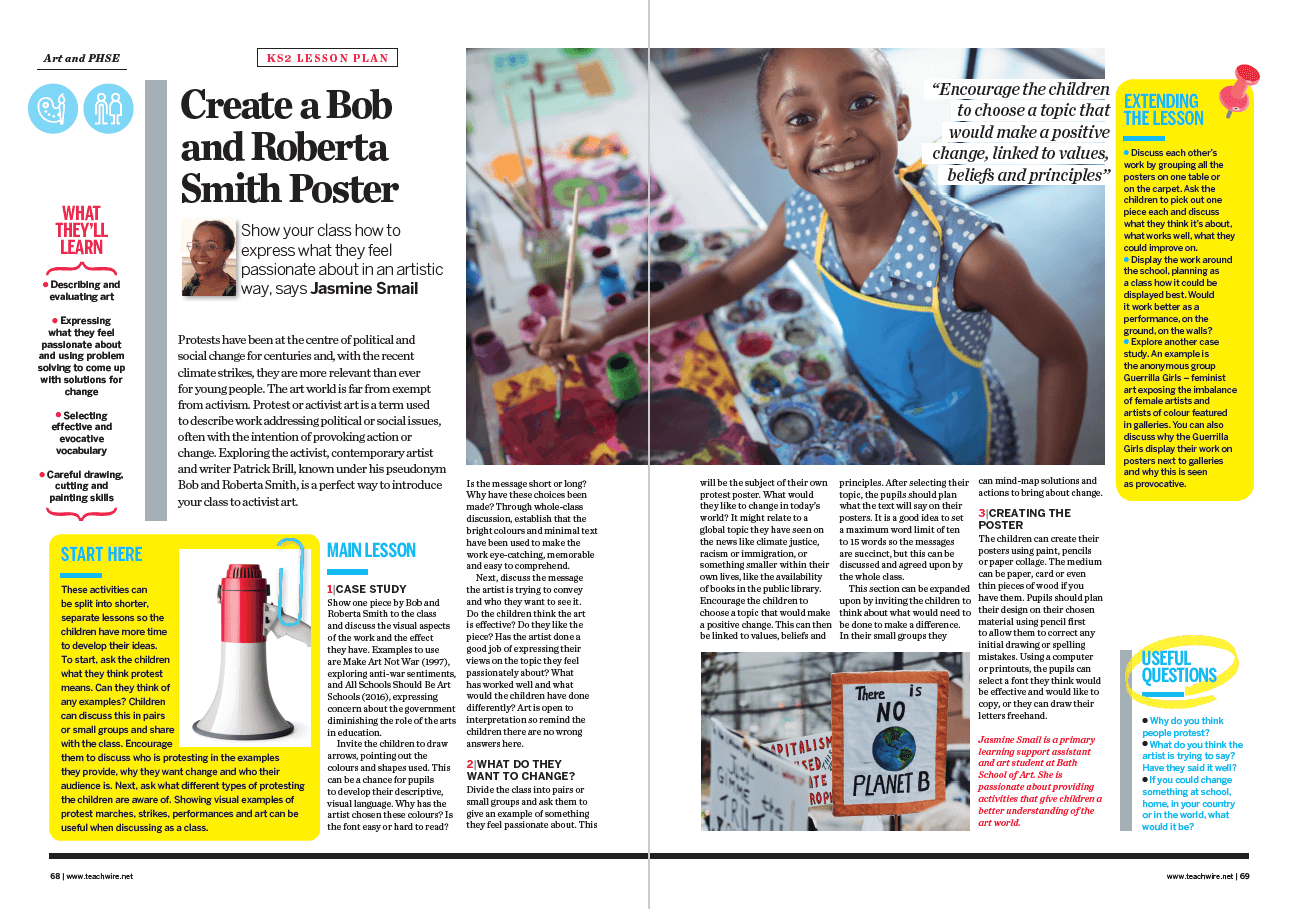 DOWNLOAD A FREE RESOURCE!
KS2 art & PSHE lesson plan – Create protest art in the style of a Bob and Roberta Smith Poster