'Shape and measure' is an area of maths where knowledge of the previous learning can be lost as new vocabulary, equipment and facts are introduced all at once.
Children need opportunities to practise their learning in a range of different situations, in order to make connections and build confidence.
So here is an outdoor lesson, which will have children creating their own bespoke 2D shapes, identifying angles, comparing them and much more, all outside of their exercise books.
(If the weather doesn't allow you to go outside, large sheets of paper on your classroom floor or in the hall would work.)
What they'll learn
To identify types of 2D shapes
To describe the properties of given 2D shapes
To understand the difference between acute, right and obtuse angles
To justify which angles are acute, right and obtuse
To compare types of angles within 2D shapes
Matt Ellis is a NCETM PD lead and assistant headteacher, with responsibility for maths and PE at Eastfield Primary School in Thurmaston, Leicestershire. Follow him on Twitter @MRMJEllis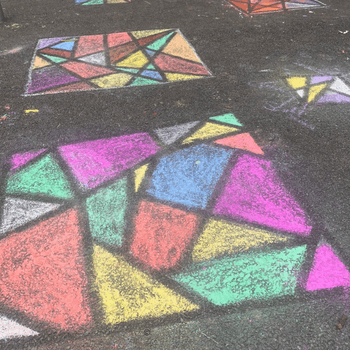 DOWNLOAD A FREE RESOURCE!
KS2 measuring angles – lesson plan for maths