PDF of full KS2 summary writing for guided reading lesson plan
In this lesson we will use summary writing to help children create a 'map' of the text as they read. This will not only help them retrieve information later, but will encode more of the text into their memories along the way. This is especially helpful when reading whole picturebooks or studying multi-page sections of a story.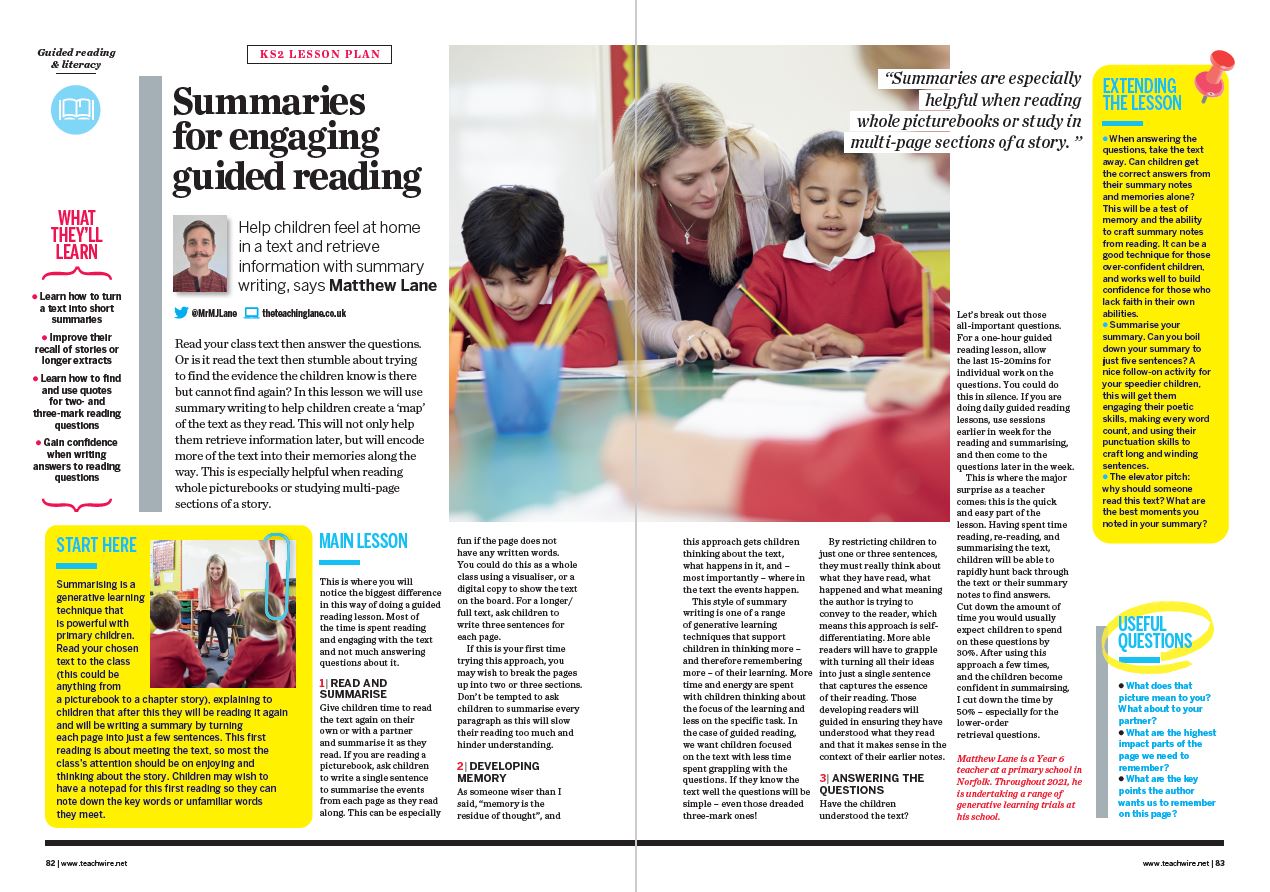 DOWNLOAD A FREE RESOURCE!
Guided reading KS2 – Lesson plan