Maths activity sheets for Y1, plus an additional sheet with extension activities
These activity sheets have been created to match the small steps on the White Rose maths schemes of work.
The questions include varied fluency with reasoning with problem solving, and an additional sheet with extension activities.
Children are given a variety of pictorial examples to work with and questions to provoke deeper thinking.
National Curriculum Links
Year 1 Number – Addition and Subtraction
Represent and use number bonds and related subtraction facts within 20.
Add and subtract 1-digit and 2-digit numbers to 20, including zero.
Maths Focus
Children will find bonds to 20.
Children will learn the link between bonds to 10 and bonds to 20.
Maths Mastery
Children can deduce bonds to 20 and explain the link with bonds to 10.
Children can recall common bonds to 20, eg 10 + 10, 1 + 19, 5 + 15.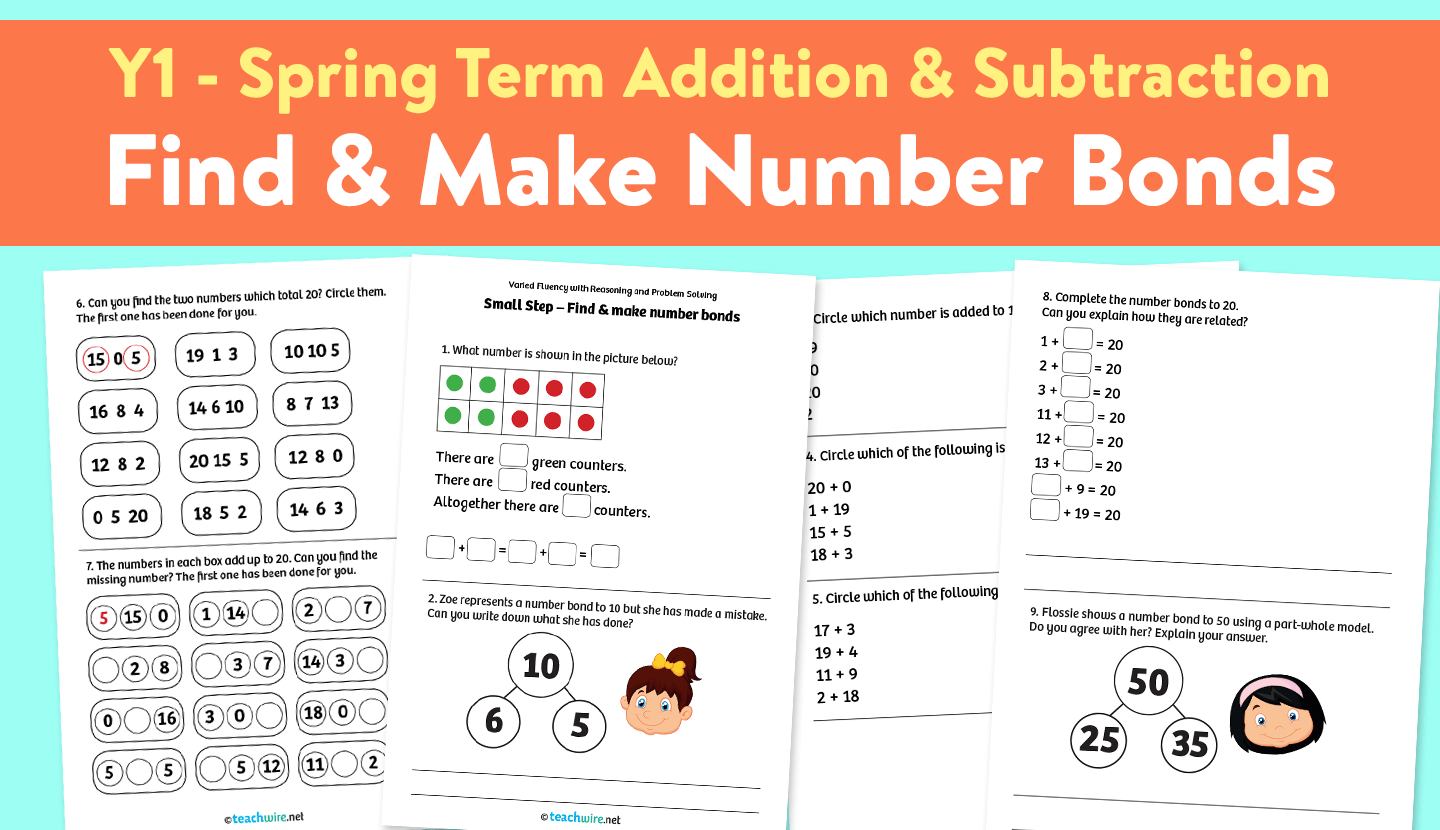 DOWNLOAD A FREE RESOURCE!
Y1 Activities for Find and Make Number Bonds: Spring Term, Block 1 – Addition and Subtraction – Weeks 1-4