This resource sheet gives children the chance to think about idioms.
Sometimes knowing what words mean won't help you understand the meaning of a particular phrase.
With an idiom, for example, the meaning is well known, but isn't reflected in the individual words: you might know what a fence is and you might know what sitting is, but that doesn't help you know the meaning of sitting on the fence.
---
This activity is just one of a selection included in James' resource pack 7 Spelling and Grammar Resources for KS1 and KS2 English which you can download here.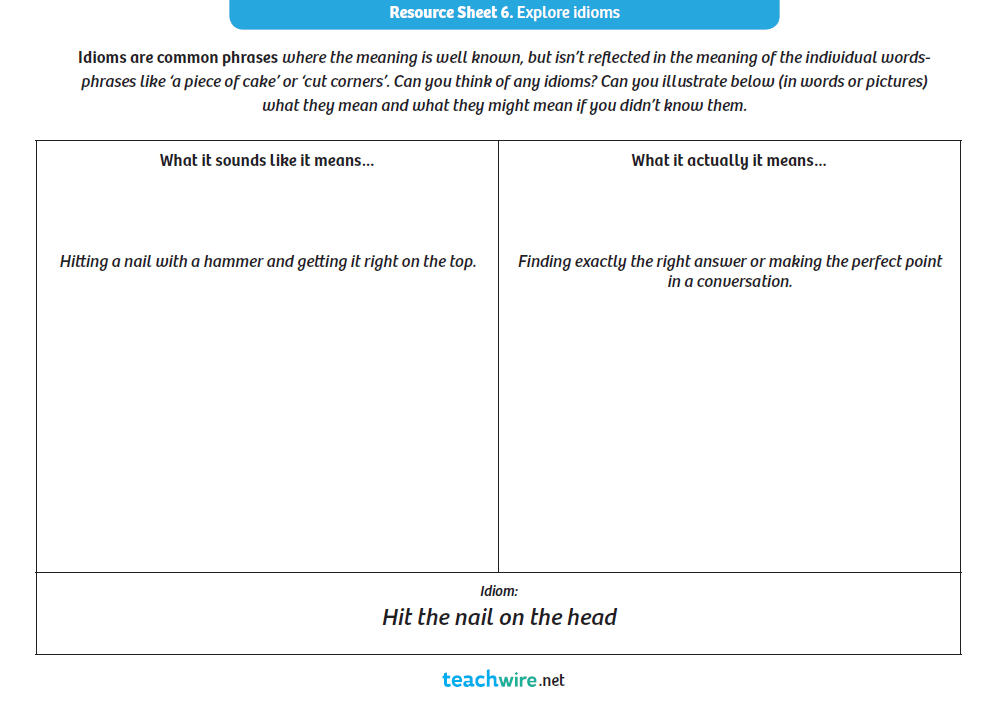 DOWNLOAD A FREE RESOURCE!
Exploring Idioms Worksheet to Collect Words for KS1 and KS2 English