Seven vocabulary resource sheets
Helping children to develop a rich vocabulary is one of the best ways we can support their education, says James Clements.
Here he shares some practical ways to go about it, each with a linked resource sheet ready to download and use in your classroom…
Resource Sheet 1: is a wordarium on which children can jot down a new word on a post-it and exhibit it can be motivating way of children collecting words.
Resource Sheet 2: gives an example word web and a template for children to keep as they learn new words around the same topic.
Resource Sheet 3: introduces some common morphemes and gives space for children to find some of their own.
Resource Sheet 4: is a bookmark for children to collect words as they read and then share in class.
Resource Sheet 5: shares a template for children to think about the words you have chosen to teach.
Resource Sheet 6: gives children the chance to think about idioms.
Resource Sheet 7: gives children the chance to think about idioms.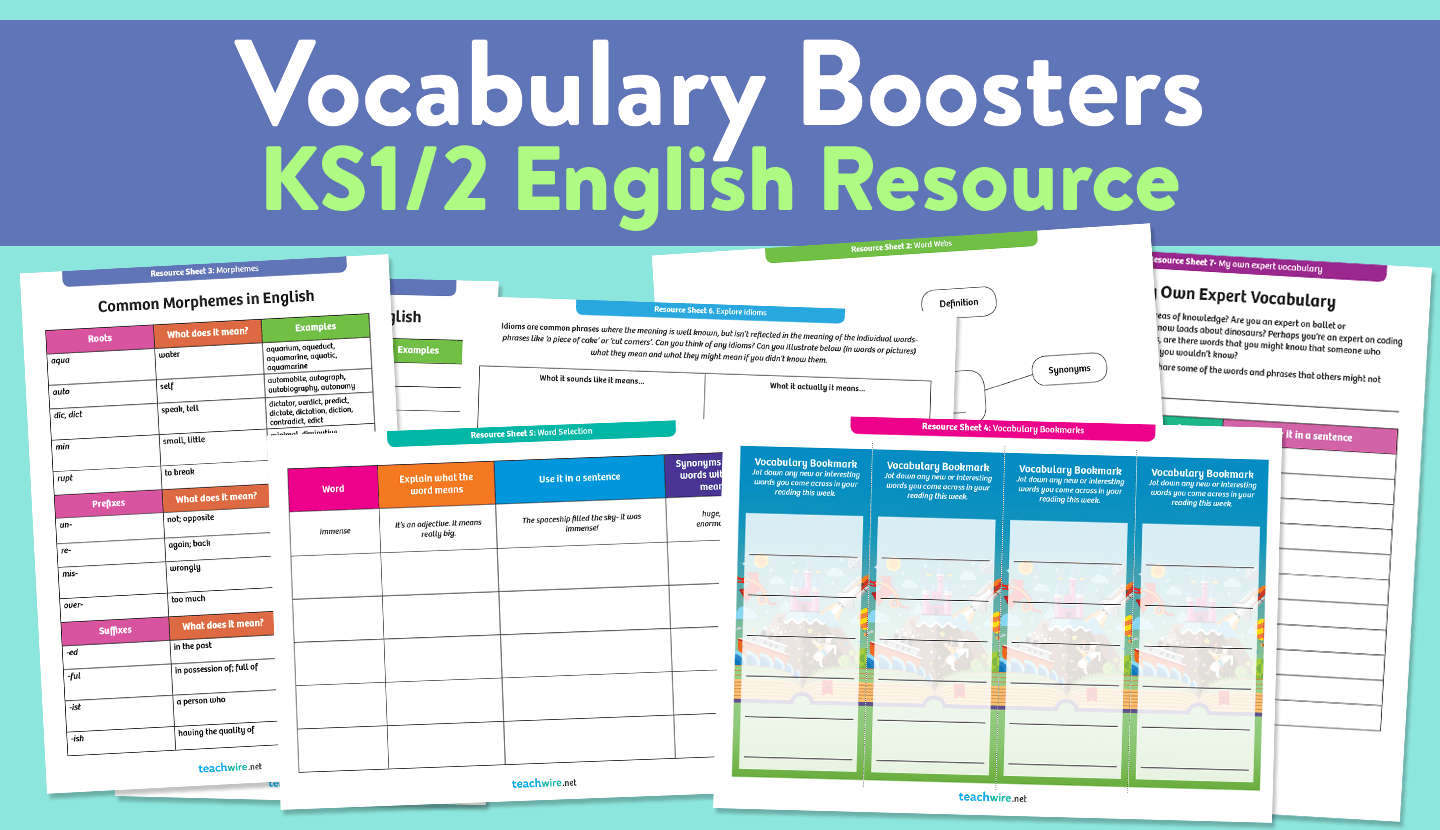 DOWNLOAD A FREE RESOURCE!
Vocabulary Boosting Activity Pack for KS1 and KS2