Contents:
1 x Day and night Session for teachers
1 x Day and night Text Resource
1 x Day and night Image Resource
Objectives: Children shed light on why day and night occur on Earth and why day length changes throughout the year. They then investigate the movement and lengthening of shadows during a sunny day by examining sundials, and graph changes in day length during the year.
---
Hamilton Trust is a UK charity working to support inspirational teaching and learning through its website and projects. Find more of its great resources at hamilton-trust.org.uk and follow on Twitter at @HamiltonTrust.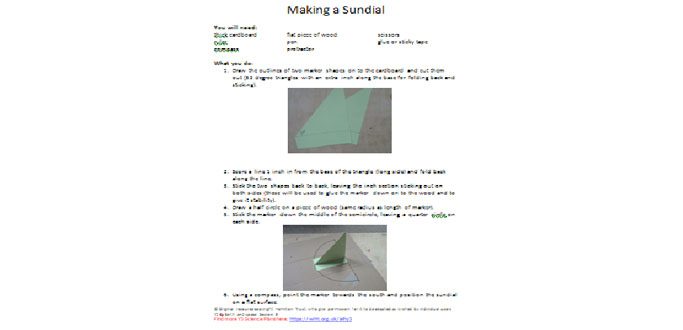 DOWNLOAD A FREE RESOURCE!
Day and Night – Time Measurement Lesson Plan for KS2 Science