This simple counting/addition game helps children learn to count on mentally. There are three different printable boards, one to count up to 10, then one for 15 and one for 20.
How to play
Put a 1 and 2 on either side of a coin or use a 1-3 spinner/dice.
On your turn move your counter on by 1, 2 or 3.
Count on jumps mentally eg '8,9.'
The winner is the first person to 10, 15 or 20!
This resource is part of a pack of three early number sense maths activities for EYFS/Reception, which you can download here.
---
I See Maths' resources and training make learning visual and deep, helping children to build conceptual understanding through carefully designed instruction. Download more of its resources here or on its website at iseemaths.com.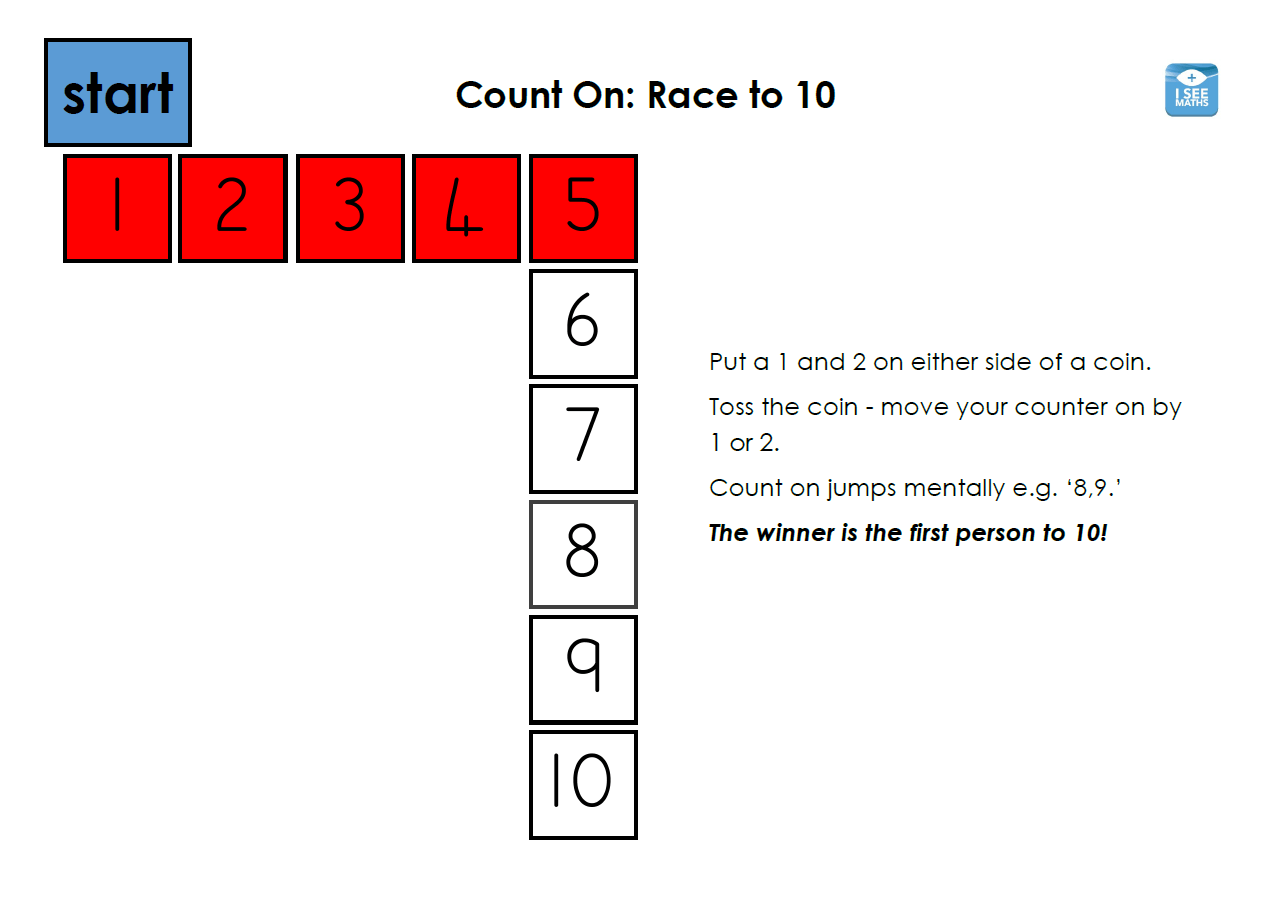 DOWNLOAD A FREE RESOURCE!
Count on Races game – Early number sense maths activity for EYFS/Reception