Help your class think about changes of state with this icy idea inspired by Michael Rosen, says Louise Stubberfield…
Sometimes science seems a bit daunting because it can be difficult to find a context that children can grasp. But there are easy-to-access activities that do just that.
Through his Book of Play, Michael Rosen is championing the importance of play in learning – as well as just for fun!
Inspired by the book, this activity of making a skyscrapers from cubes of ice will raise lots of questions from the children, encourage them to observe changes closely and try to make sense of what happens.
Can they solve the problems?
What they'll learn
Observe that water changes state when heated or cooled
Use science vocabulary: solid, liquid, melting, freezing, conduct, insulate
Develop explanation and reasoning skills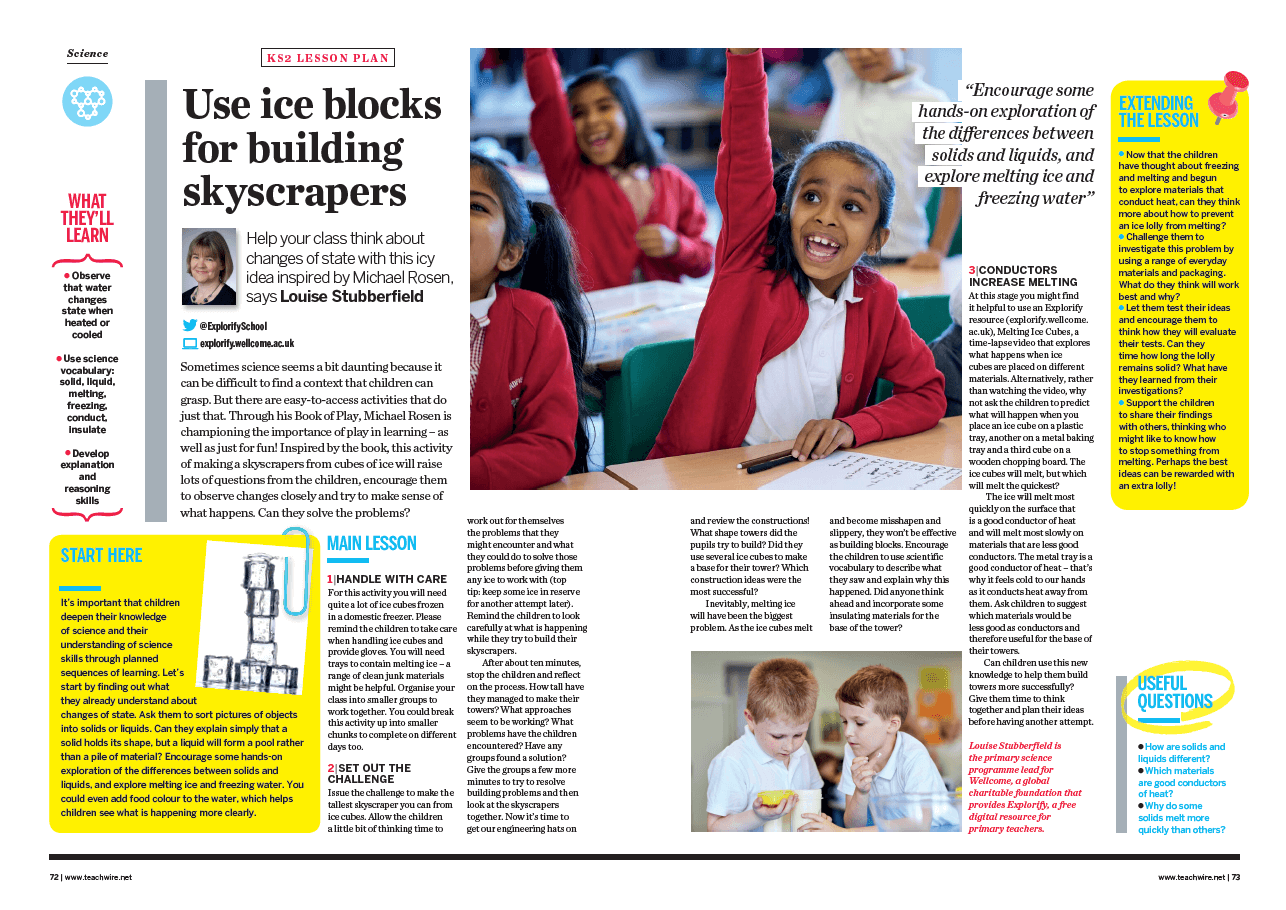 DOWNLOAD A FREE RESOURCE!
Changes of state KS2 science lesson plan – Use ice blocks to build skyscrapers