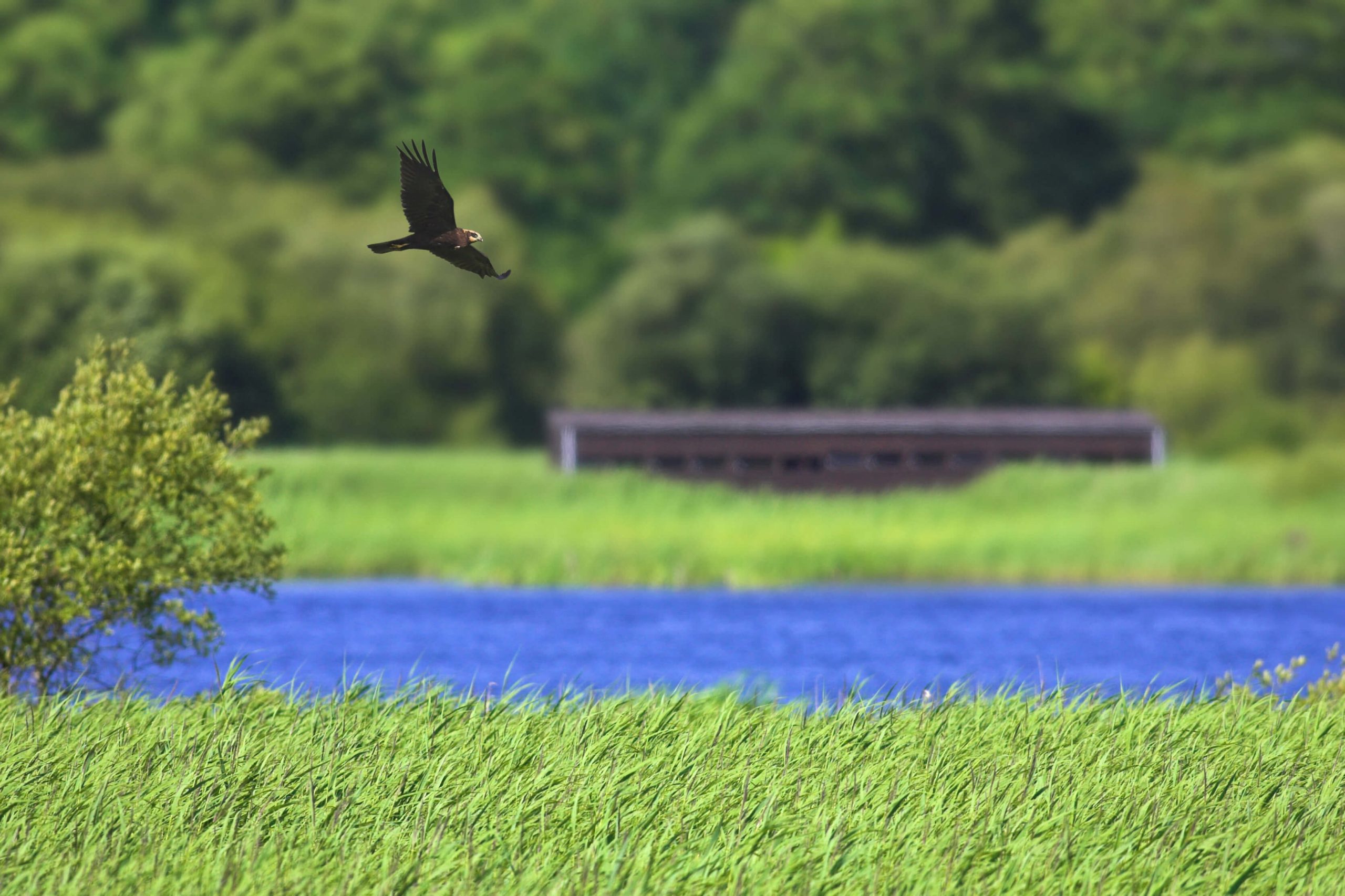 Full View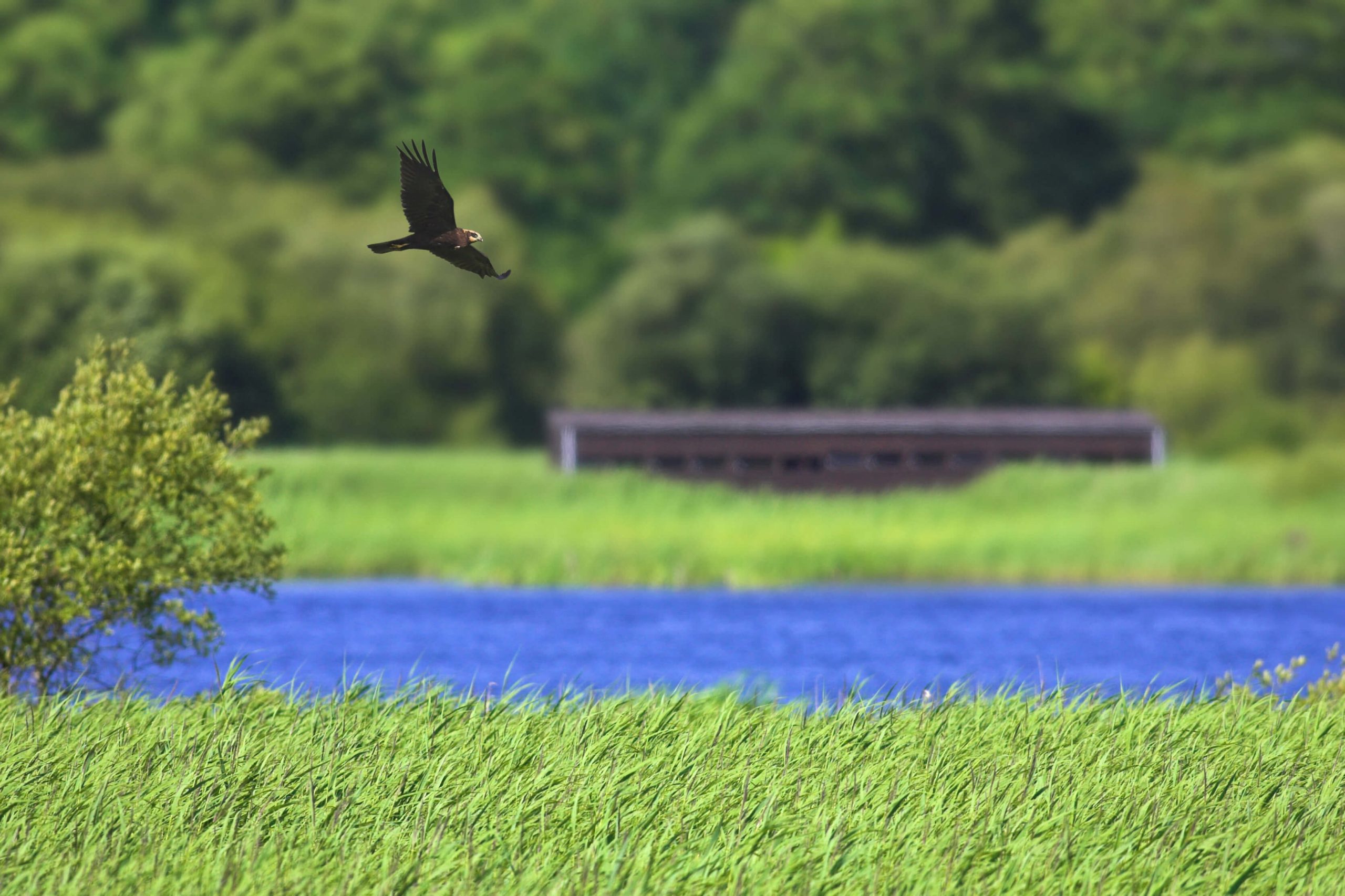 Photos of RSPB Leighton Moss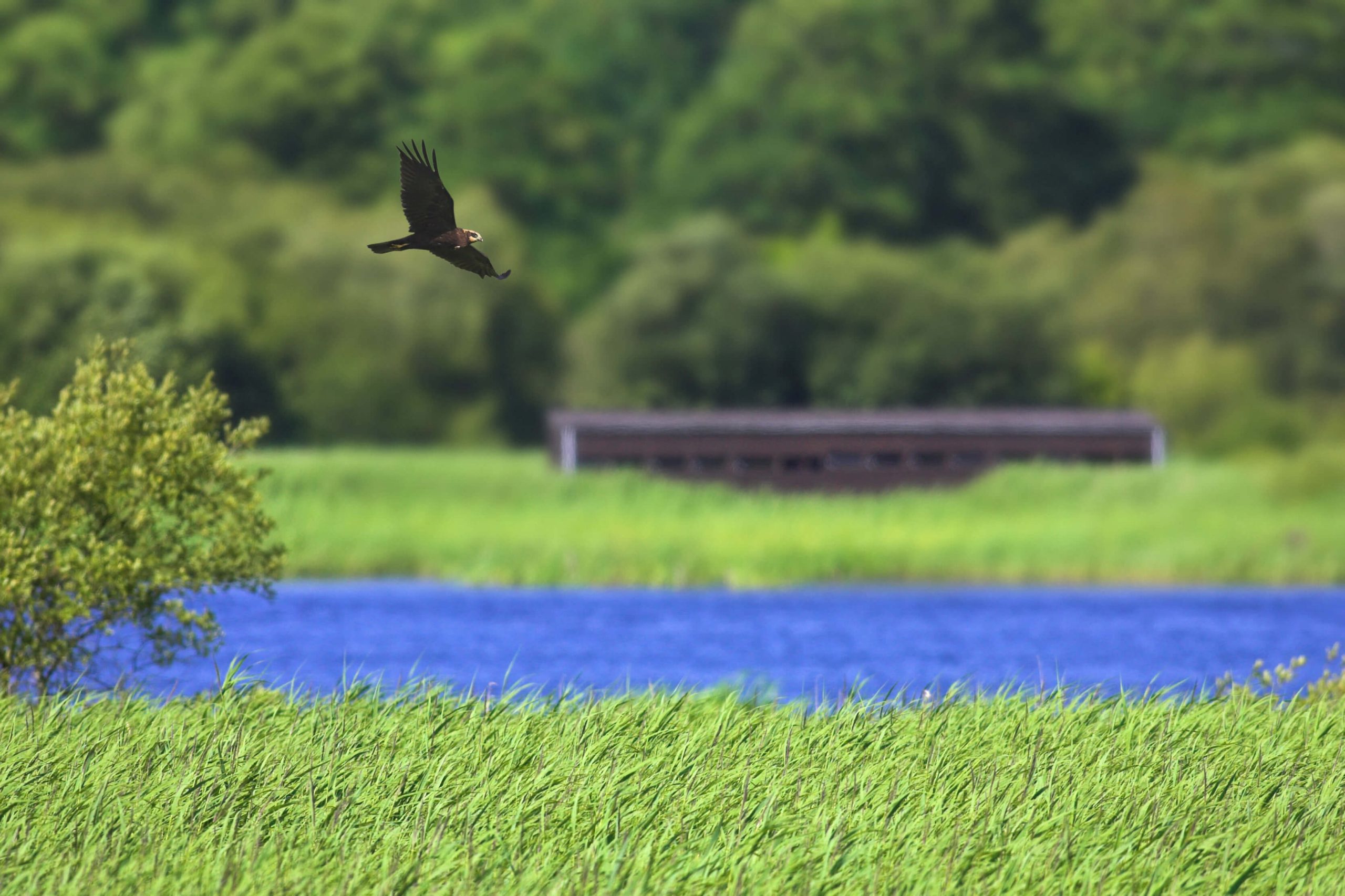 What will students see and do?
At Leighton Moss Nature Reserve in Carnforth, the RSPB helps to conserve the largest reedbed in the north west. The reserve is home to a diverse ecosystem of wildlife, including some rare bird species.
Depending on the time of year, visiting students may see avocets, bearded tits, bitterns, marsh harriers and water rails.
The reserve offers unique natural discoveries and animal encounters any time of year. In spring the reedbeds are filled with birdsong as newly arrived migrant species claim their nesting area. In summer, red deer can be spotted, marsh flowers are in bloom and dragonflies dance over the waters.
Autumn visits could include impressive starling murmurations, as well as parties of bearded tits gathering to feed. In winter, otters can be seen on the ice and wildfowl arrive from breeding in northern countries.
Across the reserve, pupils can look out for wildlife from the viewing points. There are seven hides, which overlook the reedbed, saltmarsh and Morecambe Bay. The Skytower is nine metres high and gives views across the Arnside and Silverdale Area of Outstanding Natural Beauty.
There are also five marked nature trails, which guide visitors across different types of habitats. These include a sensory garden, woodland, raised boardwalks and along the coast. The trails range from 380 yards to just over two miles.
Educational workshops are available and link to history, geography and science. They last two hours each and can run as either a morning or afternoon session. To create a full-day programme, you can combine two workshops.
The reserve's education team are happy to customise activities according to your desired learning outcomes, whether curricular or related to personal development.
The visitor centre is housed in a charming converted barn and has a fully equipped classroom for preparation and follow-up sessions after time out on the reserve.
---
How does the trip link to the curriculum?
The workshops on offer meet curricular outcomes for children of all ages, from EYFS to Key Stage 4, and can be adapted to meet the needs of your group. You can choose from the likes of the following options:
EYFS & Key Stage 1
In the Discovering Land Minibeasts activity, pupils start by considering the basic survival needs of all living beings. Next, they learn how to identify and carefully handle tiny creatures.
On a nature walk, students use different techniques to locate and identify different minibeast species. Finally, they learn about the food chains of the species.
The Seasonal Sensory Walk encourages pupils to use sensory cues to determine different seasons. On a discovery exercise, they look for different plants and animals specific to the season and consider how these change at different times of the year.
Key Stage 2
The Rocks and Soils exercise starts with an introduction to how soil is formed and what it contains. Next, students visit two different locations to investigate and compare the soil types, considering how this can affect the wildlife living there.
In the Living Things and their Habitat workshop, pupils start to explore how different species adapt to different environments. Using measuring equipment, they measure the qualities of different environments, such as light and temperature.
Finally, they learn about the food chains and life cycles of the different creatures and plants they've discovered.
Key Stage 3
In the Ecological Investigations and Sampling exercise, students plan how to measure and compare the biotic and abiotic factors of the site.
Using different sampling techniques, they compare the species diversity across two different ecosystems. Finally, they consider the trends in their findings and the limitations of the data collection methodologies.
Key Stage 4
GCSE science students can attend the Ecological Fieldwork Techniques workshop. This exercise aims to explore biodiversity using different sampling and data collection techniques. With the information collected, students consider how to prevent the impact of humans on biodiversity.
For students unable to get to the reserve, the Wild Challenge Award is designed for classroom delivery. The free scheme comprises 24 activities connecting pupils with nature and applying curricular learning.
Subjects covered
---
Teaching resources provided
All resources for the guided workshops are provided as part of your visit. There are also many resources on the RSPB website, from lesson plans to virtual activities, which are free to access.
---
Minimum and maximum group size
The permitted group size depends on the age of the pupils and the activities selected. The centre will be able to advise on this upon booking.
---
Details of risk assessment
Each package includes a full risk assessment. It's also recommended that you complete your own assessments, and the reserve's team is on hand to assist with this.
PLANNING
Don't miss our downloadable A-Z guide on completing a risk assessment
---
Facilities On-Site
The Leighton Moss visitor centre has accessible toilets on the ground floor. There is a café on-site that offers hot meals, light bites, snacks and drinks. Staff can cater to a range of dietary requirements including vegetarian, vegan and gluten-free.
The picnic area is available for pupils to enjoy their packed lunches outdoors.
There is a gift shop with a wide range of bird and wildlife-related gifts and souvenirs, from wildlife homes to toys and crafts. It's also possible to arrange binocular hire.
The educational facilities include a classroom with interactive displays.
---
Opening Times
The visitor centre and other facilities are open daily from 9.30am to 5pm.
---
Pricing
The price of a visit to Leighton Moss will vary depending on the age and size of your group. Contact the centre for a custom quotation.
---
Travel arrangements
The car park has 90 spaces and a drop-off point outside the visitor centre. As there is no coach parking available, you will need to arrange for pupils to be dropped off and then picked up at the end of your visit.
Address
Silverdale, Carnforth, Lancashire
LA5 0SW
---
Enquire Now
Book your school trip to RSPB Leighton Moss
For information on booking your school trip to this venue, click below.