Canal & River Trust – Explorers: Red Bull Wharf, Stoke-on-Trent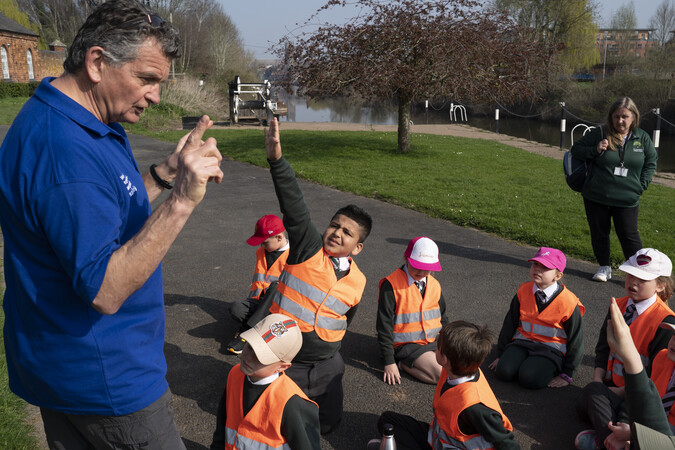 Full View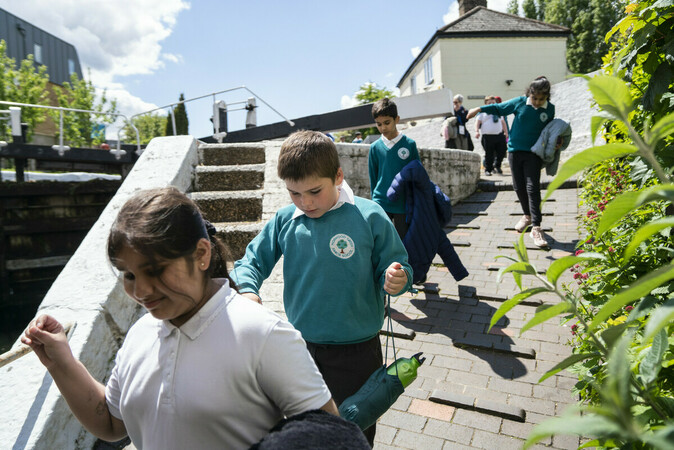 Full View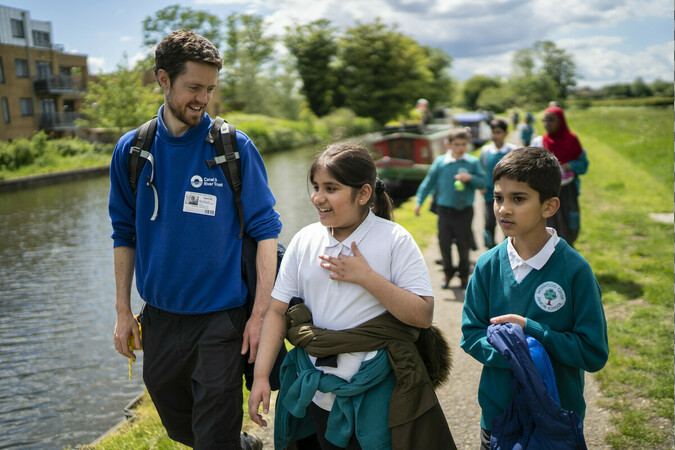 Full View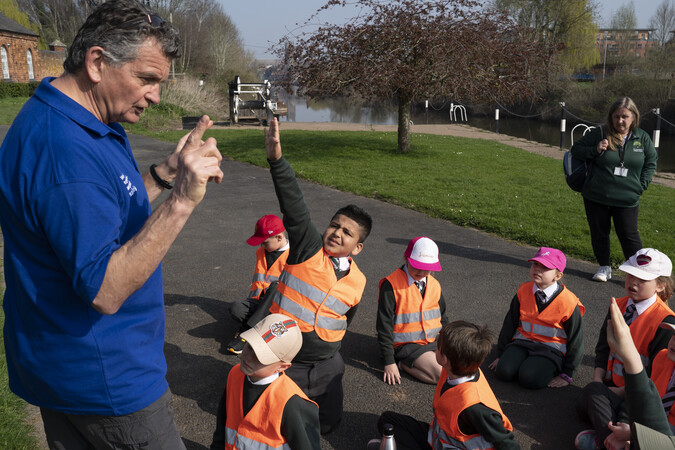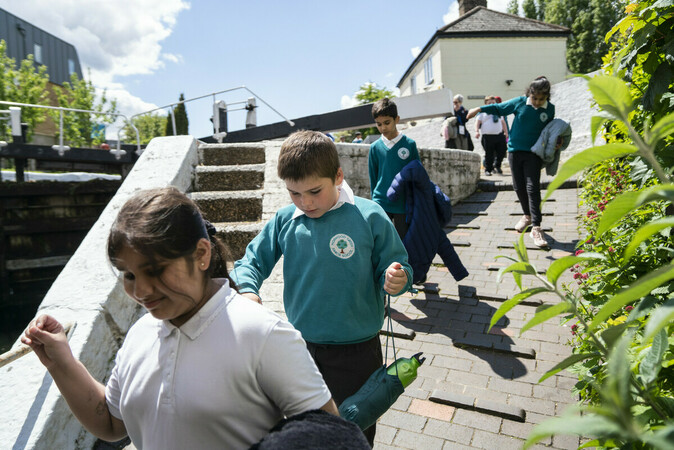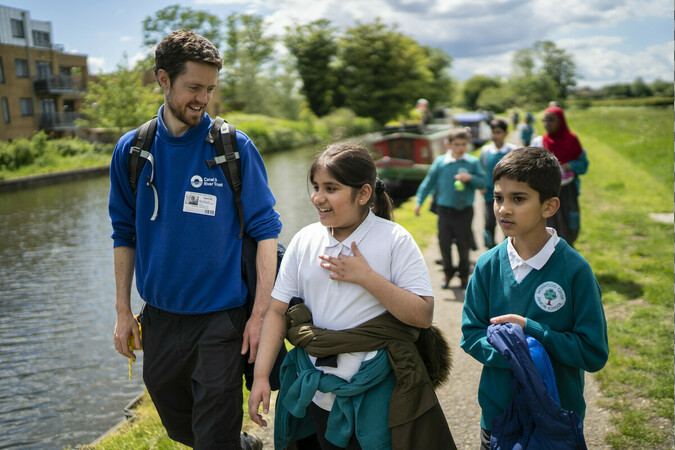 Photos of Canal & River Trust – Explorers: Red Bull Wharf, Stoke-on-Trent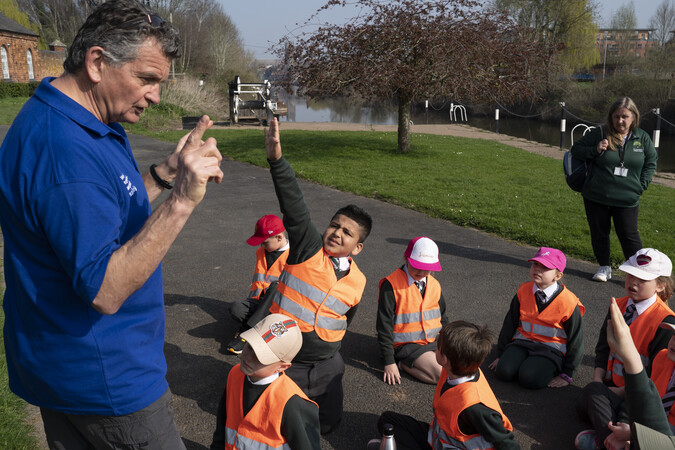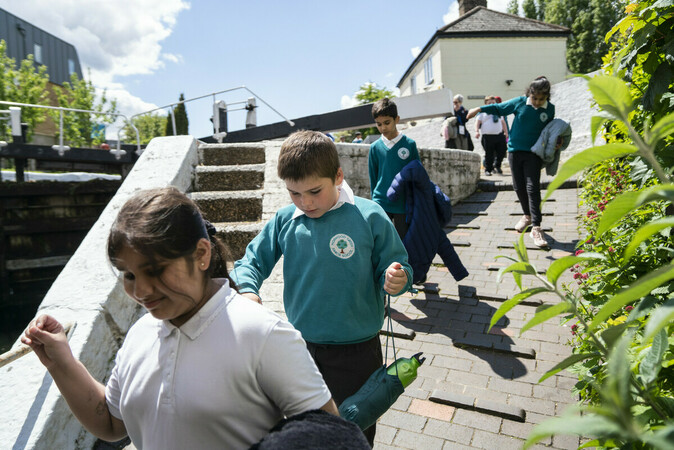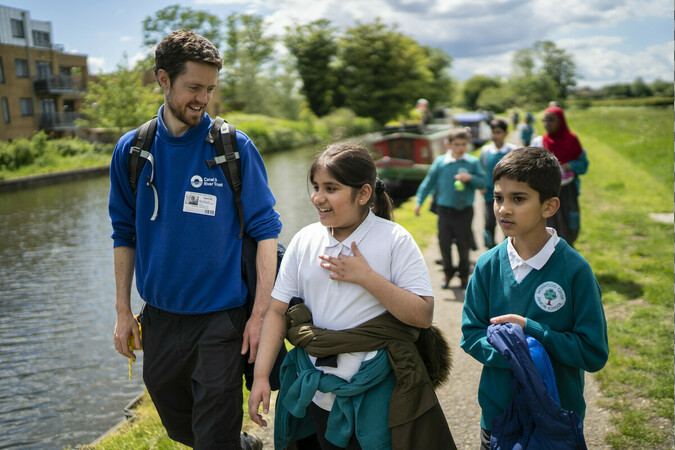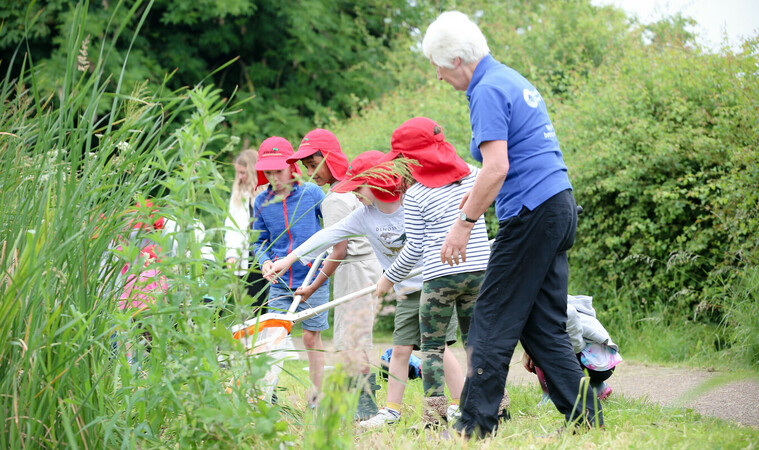 What will students see and do?
On a visit to Red Bull Wharf in Stoke-on-Trent, your students will have the opportunity to learn all about why the Trent & Mersey Canal was built. They'll also gain a deeper understanding of how boats are able to move up and down hills and other fascinating insights into the way the waterways work.
During their trip, pupils can participate in walking tours that cover the local history associated with the engineers who made these canals a reality.
And the trip is also a great learning opportunity for teachers who want to offer their students an outdoor learning session, or a chance to engage with nature studies.
Pupils can participate in waterside safety and floating boat activities, canal arts or even dress up in costumes – whatever you choose, it promises to be a memorable day out of the classroom.
---
How does the trip link to the curriculum?
A trip to Red Bull Wharf can be linked to a number of different areas of the curriculum. For example, it can be tied into citizenship studies by introducing students to how the canals affected British life in the past, and how they continue to play a role today.
On top of that, it's a great place for students to learn more about the history of the English waterways and how impactful they were to society in the past. Students can discover what life was like on the canals for the people who used them.
On the topic of STEM there is plenty to discuss, with the canals a real-world example of civil engineering and a feat of design well worthy of investigation.
Finally, due to the unique flora and fauna of the area, a trip to Red Bull Wharf is perfect for getting students hands on with nature and learning more about the great outdoors. Teachers can tie their visit into science topics in a variety of ways.
Subjects covered
---
Teaching resources provided
To help make your visit to the wharf more effective, the Canal & River Trust provides several teaching resources. You can make use of the following documents to help enhance your group's time on-site and give students more information:
– Life on the English Waterways: a guide that explains the history of the English waterways and how they were used in the past
– All About Canals: a collection of worksheets and resources that explain how canals work and why they're important
– All About James Brindley: worksheets that give students a deep dive into the impact of James Brindley
Teachers are encouraged to bring their own resources to help enhance the visit to Red Bull Wharf. If desired, trust staff members can provide additional insights and tours to visiting groups.
---
Minimum and maximum group size
To take advantage of the tours provided by staff at the Red Bull Wharf, student groups should be between 10 and 25 students. Groups larger than this will have to be split up in order to properly participate in all the activities.
For school groups that aren't planning to use volunteer guides during their visit, there is no minimum or maximum group size.
---
Details of risk assessment
In order to visit Red Bull Wharf, school groups must complete a risk assessment. You'll also be required to present proof of insurance upon arrival, so be sure to have the proper documentation handy.
The Red Bull Wharf provides its own risk assessment as well. This is conducted to ensure that students are safe while in the area and that there are no hazards.
PLANNING
Don't miss our downloadable A-Z guide on completing a risk assessment
---
Facilities On-Site
There are limited facilities at Red Bull Wharf. Some on-site parking is available, but groups are encouraged to arrive early so that they can take advantage of spaces before they fill up. Additionally, all toilets at the wharf are public, with student groups sharing with other visitors to the wharf.
While there are no restaurants on-site, pupils can enjoy the many picnic areas available.
---
Opening Times
Red Bull Wharf is open between 9am and 5pm, Monday to Friday.
---
Pricing
A visit to the Red Bull Wharf is completely free.
---
Travel arrangements
Getting to Red Bull Wharf is best done by coach. Groups coming from the south can take the M6 down to junction 16, then take exit A500 heading to Nantwich/Crewe. From the roundabout, take the fourth exit onto the A500 and then follow the A34 ramp towards Talke/Congleton. From there, take the second exit at the roundabout and take the first right onto the canal bridge.
For groups visiting from the north, take M6 to junction 17 and turn onto the A534 towards Congleton. At the lights, follow the A50 until the Lawnton Arms pub, then turn left. At the next set of lights, take the A34 down to the canal bridge.
School groups can also travel to the area by train if they prefer. From the Kidsgrove station, it is a 20-minute walk to Red Bull Wharf.
---
Enquire Now
Book your school trip to Canal & River Trust – Explorers: Red Bull Wharf, Stoke-on-Trent
For information on booking your school trip to this venue, click below.