Manchester United Museum & Tour Centre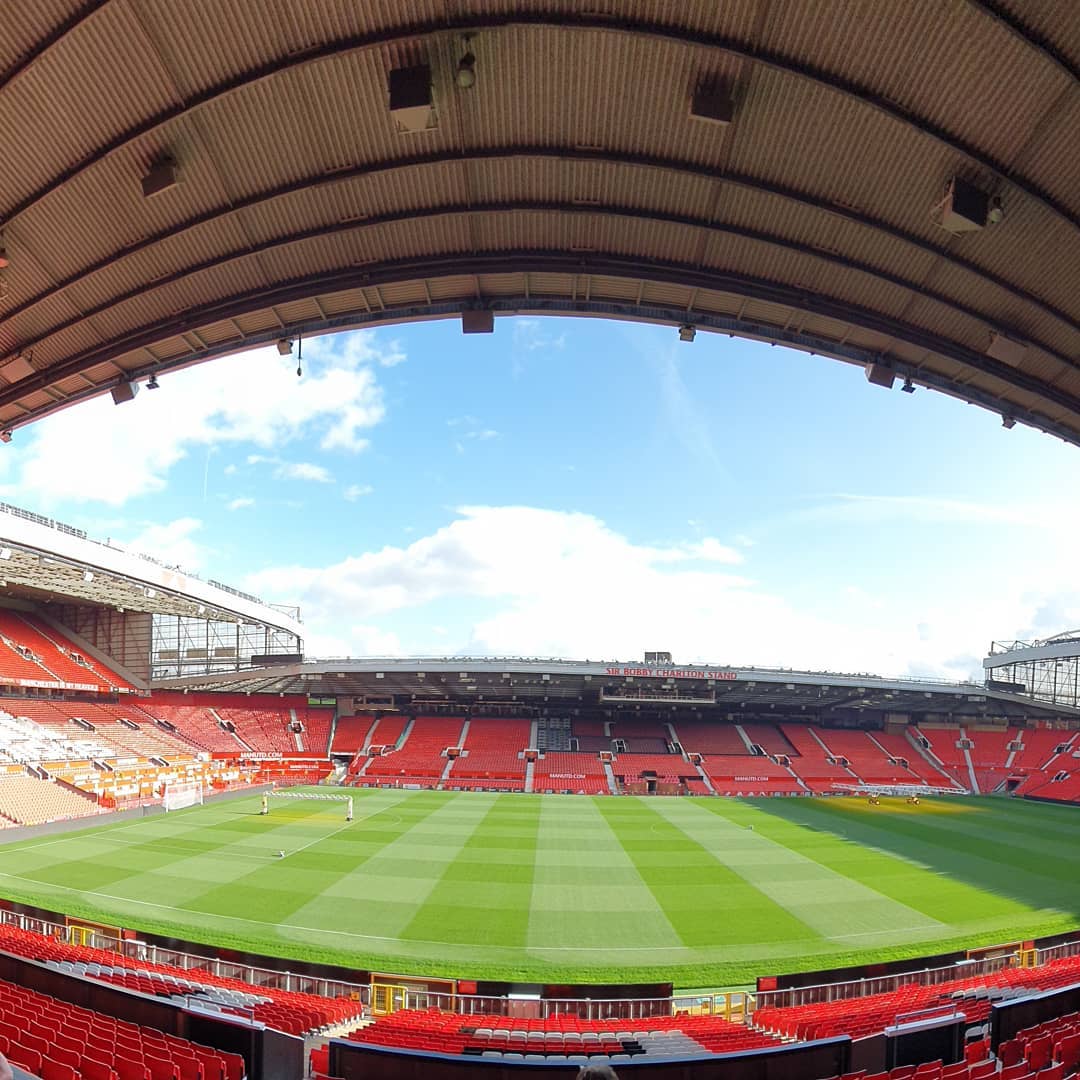 Full View
Full View
Full View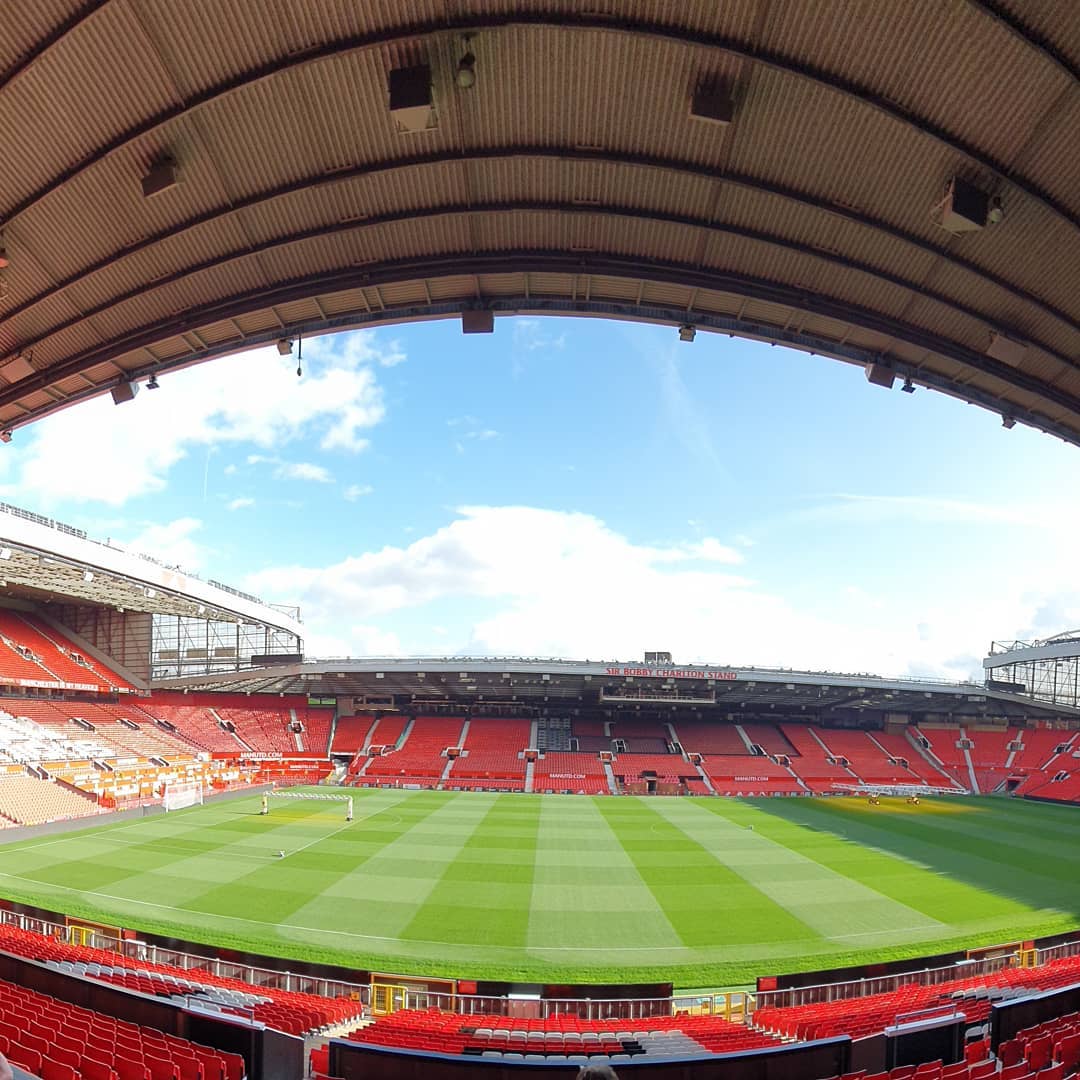 Photos of Manchester United Museum & Tour Centre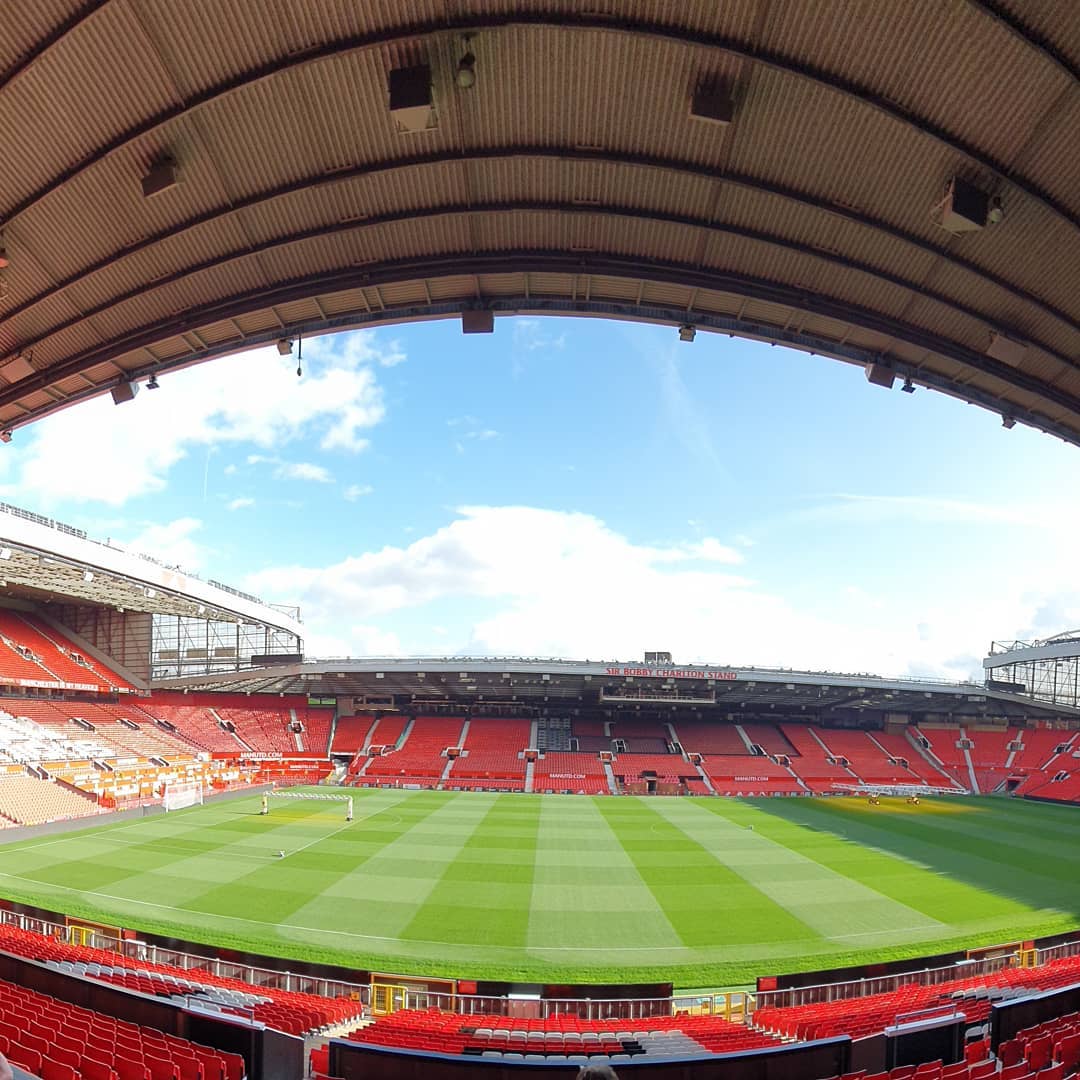 What will students see and do?
Manchester United may be the most celebrated club in football history. It's certainly a rallying point for football fans in northern England. So, UK school trips can't get much more exciting than visiting the home of your favourite football team.
Educational class trips to the Manchester United Museum promise a fun and engaging time for students of all ages. School visits generally last 2.5 to 4.5 hours and include a Manchester United stadium tour, followed by an interactive workshop or two and a trip to the Museum.
The Old Trafford football stadium, the largest in the UK, seats about 76,000 fans on match days. The stadium in Stretford has been the home of Manchester United Football Club since 1910.
The stadium's history is as storied as the team's. It actually seated more fans when it opened than it does today. That's because of its use as a military depot during World War II and numerous rebuilds since being nearly destroyed by German bombs in 1941.
The Manchester United stadium tour allows students to walk in the footsteps of their favourite players. They'll even get the chance to walk through the tunnel, emerging into the Theatre of Dreams.
The 80-minute tour includes visits to the dugouts and dressing rooms. Students will stop by the press room, the VIP lounge, and the Ability Platform, where they'll get a spectacular view of the entire stadium bowl.
Following the Manchester United stadium tour, students typically take part in interactive workshops. These take place in the Manchester United Museum Learning Zone.
The history of this world-famous football club has guided the development of workshops for school groups. You can focus on topics like fitness and nutrition, world sports, or an academic subject of your choosing.
Class trips generally also include a visit to the Manchester United Museum where there are colourful displays, interactive exhibits, and more.
Many UK school trips to the Manchester United Museum end with an optional stop at the gift shop.
---
How does the trip link to the curriculum?
Interactive educational workshops can cover a subject area of your choice, including history, English, maths, careers, finance, IT, and marketing. Manchester United Museum learning experiences can support educational goals for students in all four Key Stages.
Teachers can specify their goals and the academic focus for the trip in their booking enquiry.
If your goal is football training for your team or physical education for your class, students can get physical in this unique setting. Your pupils can engage in a tailored football training session led by an accredited coach on the Apollo 4G pitch, or you can use the pitch to hold your own five-a-side tournaments.
Subjects covered
---
Teaching resources provided
The Manchester United Museum learning team has developed educational materials and programmes to use on-site.
The teacher-led team can suggest specific pre-visit and post-visit activities to support your educational goals.
The learning team will provide any materials your class needs on the day of your visit.
---
Minimum and maximum group size
Manchester United Museum & stadium tours can accommodate up to 45 students per group. The venue can accommodate multiple groups at once.
---
Details of risk assessment
Manchester United Museum has earned a LOtC Quality Badge from the Council for Learning Outside the Classroom.
Manchester United Museum can provide you with a complete risk assessment. You also have the option of a free pre-class trip risk assessment visit if you wish to conduct your own assessment.
PLANNING
Don't miss our downloadable A-Z guide on completing a risk assessment
---
Facilities On-Site
There are workshop spaces for school groups inside the Manchester United Museum. Speak with a learning officer about any specific requirements you have.
You can arrange to use the Apollo G4 Pitch for football drills, games, and related training.
The Manchester United Museum is fully wheelchair accessible. There are accessible restrooms throughout the Museum and stadium. You can arrange in advance for an accessible Manchester United Stadium Tour route if needed.
You have several options for a meal break if needed. Students can bring packed lunches to eat during a meal break in a designated area. Alternatively, you can arrange for snack packs (sandwich, water, crisps, fruit and chocolate bar) provided by the Manchester United Tour. Hot food takeaway options are also available.
A qualified first aider is on-site every day.
---
Opening Times
Open 9:30am-5pm, Monday – Sunday.
The Manchester United Museum & Stadium Tour is closed on home match days.
---
Pricing
Weekday prices for standard term educational outings start at £7.50 per student. Off-term, outing fees drop to £5 per student.
Weekend and school holiday educational trips to the Manchester United Museum are also available. The fees are £13 per student.
---
Travel arrangements
Driving to the Manchester United Museum is a simple matter from most of Greater Manchester. It's just off the A56 and A5081 (Wharfside Way), just west of the White City Circle in Stretford.
Free parking is available near the museum. Security will direct you to the nearest car park that will accommodate your vehicle or coach.
There are several public transit options, including the bus, train, or Metrolink. The Old Trafford Metrolink station is wheelchair accessible. It's a five-minute walk to the Manchester United Museum.
Also, the Trafford Park line has two nearby stops at the Imperial War Museum and Wharfside. Both stops are a short walk to the museum (about 17 minutes).
You can find more information about your public transit options and plan your trip at tfgm.com/public-transport.
Address
Sir Matt Busby Way, Old Trafford, Manchester, Greater Manchester
M16 0RA
---
Enquire Now
Book your school trip to Manchester United Museum & Tour Centre
For information on booking your school trip to this venue, click below.