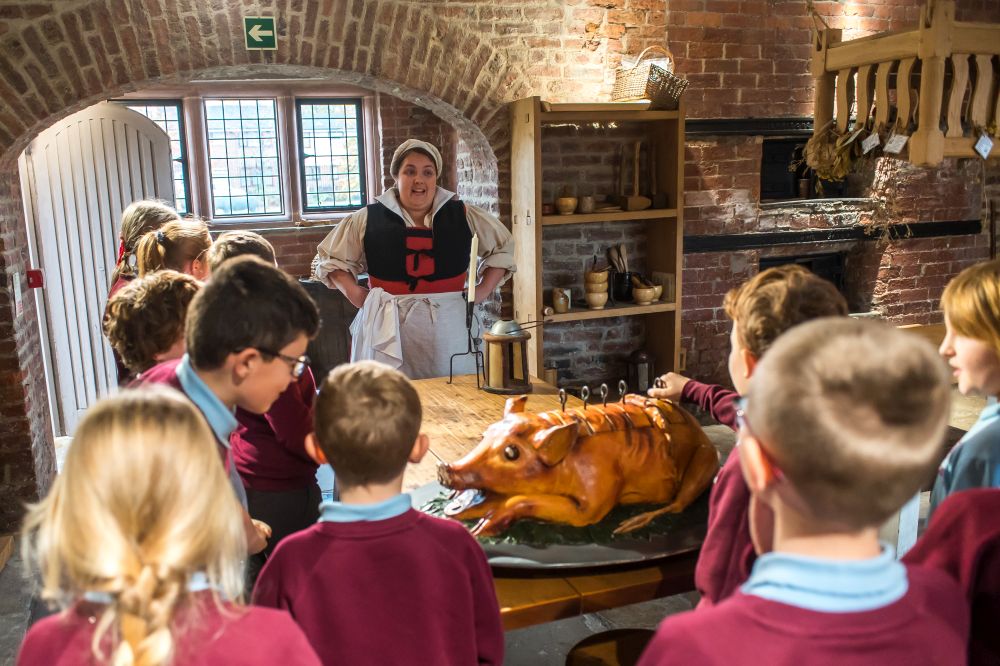 Full View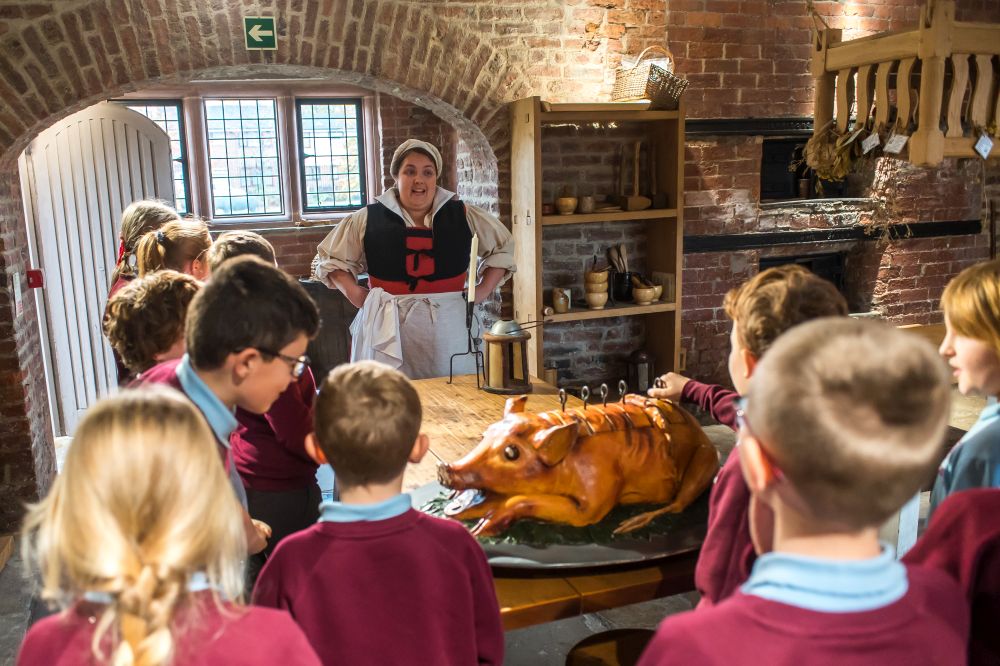 Photos of Ordsall Hall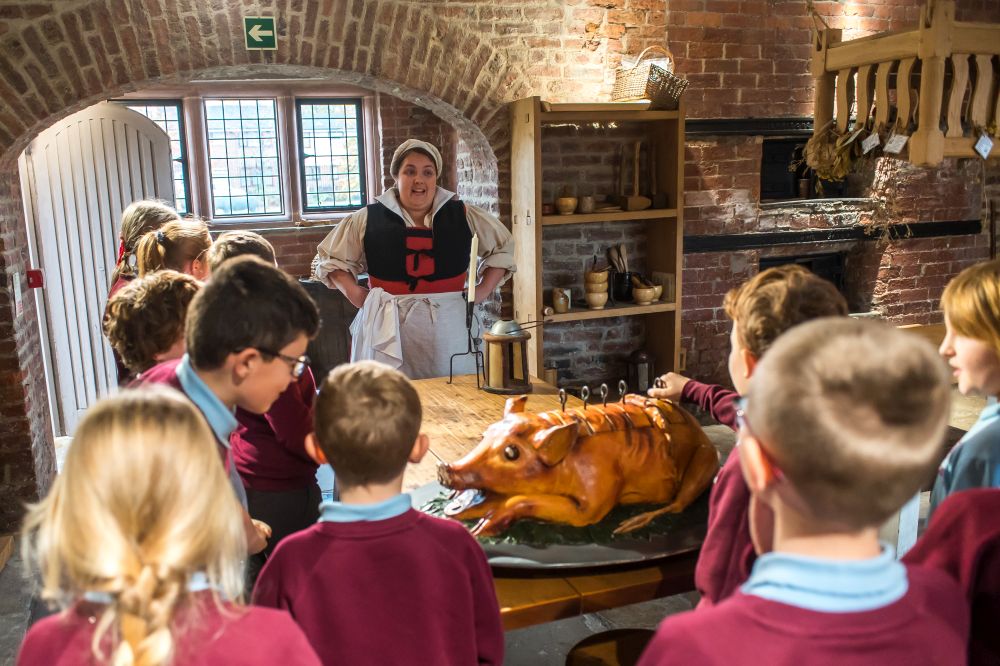 What will students see and do?
Ordsall Hall was built in Salford in 1177 and is the oldest building in Manchester. It is well-known for housing the notorious Radclyffe family for many decades. The walls of Ordsall Hall have witnessed many milestones for this family, including marriage, feuds, deaths, and even Sir Alexander Radclyffe's promotion to the high sheriff.
The venue offers a Tudor themed session called 'Ordsall Alive!' for Key Stages 1 and 2. The KS1 session is a half day and pupils will find out what life was like for the Radclyffe family and their servants during Tudor times. Pupils will explore the kitchen, bedrooms and Great Hall and have the chance to play with some Tudor toys.
The KS2 session is a full day. Pupils will help to prepare a wedding feast. As the Radclyffe family and their servants prepare for the celebration, pupils will help them and will get an insight into what Tudor homes were like. There will be hard work to do in the kitchen, Great Chamber and Star Chamber, as well as a dance to learn in the Great Hall.
Pupils will learn about Tudor celebrations, food and homes as well as discovering how different life was for rich and poor during this period.
Ordsall Hall is packed with many learning opportunities and adventures. This is a great place for your class to learn about history and make memories that will last forever.
---
How does the trip link to the curriculum?
Pupils in KS1 will develop an awareness of the past, using common words and phrases relating to the passing of time. They'll use a wide vocabulary of everyday historical terms and will ask and answer questions.
Pupils will learn about significant historical events and people and places in their own locality.
Pupils in KS2 will note connections, contrasts and trends over time and develop the appropriate use of historical terms. Pupils will study an aspect of history or a site dating from a period beyond 1066 that is significant in the locality.
Subjects covered
---
Teaching resources provided
Along with the information provided on the tours, Ordsall Hall also offers additional teaching resources. They include Salford Museums Schools' Hub and a variety of Discovery Boxes.
These resources match National Curriculum objectives and include online resources, videos, and other activities.
---
Minimum and maximum group size
A few of the rooms can only hold a small number of students at a time. Because of this, it is asked that groups are no larger than 35 people.
---
Details of risk assessment
Ordsall Hall is a safe learning environment for students of all ages. To learn more details about risk assessments and safety standards, visit the 'Policies' link on the website and select 'Risk Assessments'.
PLANNING
Don't miss our downloadable A-Z guide on completing a risk assessment
---
Facilities On-Site
This museum has a room on site where packed lunches can be eaten. There are also toilets on site.
Students will have the opportunity to purchase souvenirs at the affordable gift shop.
There are also disabled access ramps and lifts.
---
Opening Times
KS1 sessions are 10am-12pm or 1-3pm.
KS2 sessions are 10am-2.15pm.
---
Pricing
For KS1, admission is £4.50 for Salford schools, or £5.50 otherwise.
For KS2, admission is £5.50 for Salford schools, or £6 otherwise.
---
Travel arrangements
There is a car park 100 metres from the entrance.
Address
Ordsall Lane, Ordsall, Salford, Lancashire
M5 3AN
---
Enquire Now
Book your school trip to Ordsall Hall
For information on booking your school trip to this venue, click below.