Across 11 UK locations, our curriculum-linked programmes offer pupils a supportive space to build invaluable skills both inside and outside the classroom. Our three key learning outcomes are confidence, resilience and life skills, the benefits of which will last long after you return home.
Whether it's starting off the Year 3s with a raft-building activity or sending off the Year 6s with a ride on the 3G swing, you'll find invaluable benefits for every primary stage from a residential adventure.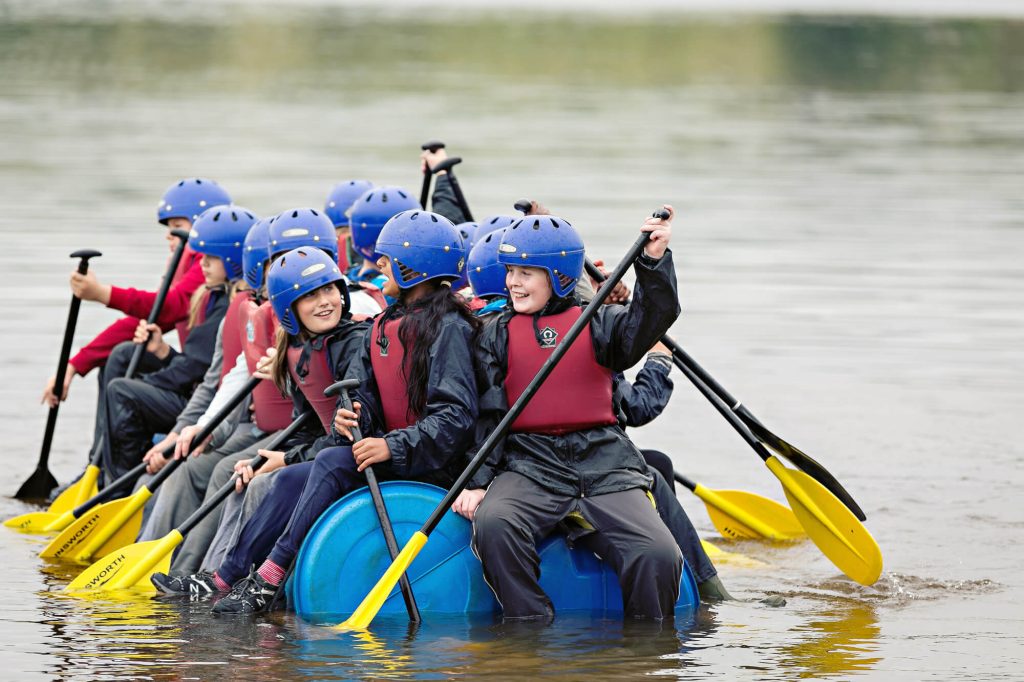 Skills for the classroom
Pupils will gain a multitude of skills and experience that naturally aid learning. As an individual, a child can build confidence, reasoning and self-determination, while they embrace being part of a team and develop patience, collaboration and communication.
We've done our research
Our programmes are backed up by studies in sports pedagogy and adventure education, so we are confident in saying that learning is most effective when it's fun.
All of our activities naturally have additional benefits that encourage the development of social, personal and learning skills.
"Every student has made memories and learned skills that they will take with them throughout their entire life."

Teacher, 2023
A lasting impact
Switching the classroom for a new, outdoor environment gives children a unique opportunity to explore their potential. Our highly trained team encourage children to find their strengths, boost self-esteem and form memories that will last a lifetime.
"The students have not stopped talking about our time with you. They absolutely loved everything! It was lovely to see the students flourish in all aspects, especially their confidence. Their personal skills were hugely developed, and it really did warm our hearts to see this." Teacher, 2023
For more information, call 0800 6556 564, email sales@kingswood.co.uk or visit kingswood.co.uk.
Need to know
Each of our 11 centres offers unique benefits – from water sports to archery, and from dorm rooms to eco pods, so you can find the perfect fit for your pupils.
Our programmes are curriculum-led and backed by studies in sports pedagogy and adventure education. Our experience experts will work with you on a schedule of activities that achieve your learning outcomes.
"My son has just returned from his Year 6 residential and absolutely loved it. He said the activities were amazing and he had so much fun. He said the staff were wonderful too and they have given him so much confidence, which is essential with secondary school coming up." Parent