Developed to introduce young pupils to STEM subjects in the most engaging way possible – through the creation of a miniature F1® car – F1 in Schools Primary Class is an educational project like no other.
Designed for teachers, informed by engineers, and endorsed by F1, this programme sets students on the fast track to STEM success and provides a lot of fun on the way there.

A deceptively simple concept, F1 in Schools Primary Class requires students to form teams of 3-6 to design and make a model F1 car.
The starter pack, available to purchase at a cost of £215 (ex. VAT), contains everything a class of up to 50 students needs to begin – including perforated card to make car bodies, along with axles and wheels.
But here's where the creativity really begins.
Students implement bodyshell modifications to make their cars faster; they create their own livery; they develop pit displays to bring their brand to life; they produce a verbal presentation to show their work; they implement project management to keep everything (and everyone) on track; they even secure sponsorship from local businesses.
And while they're doing all this, they're learning things they never have before, in a way they never have before.

"Complex concepts, such as aerodynamics and propulsion, are understood because students can see them in action."
Complex concepts, such as aerodynamics and propulsion, are understood because students can see them in action. Key skills, like teamwork and collaboration, are nurtured because they know that working together is the only way they'll be successful.
Critical thinking and problem solving become second nature because these young minds are continuously asking of themselves and each other, what could we do better?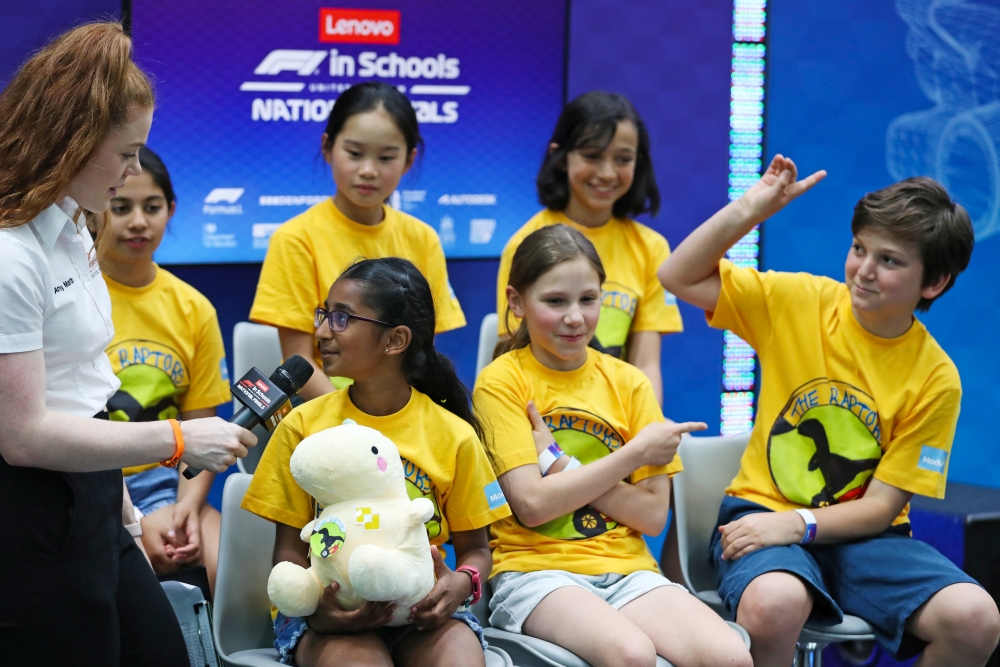 Flexible and fully resourced
Mapped to the UK national curriculum, F1 in Schools Primary Class can be taught as a purely classroom-based initiative using its engaging scheme of work and activity sheets.
However, educational organisations also have a fantastic opportunity to connect with other schools and teams by taking part in the F1 in Schools competition.
Held across the UK, a programme of regional competitions runs throughout the academic year, and if a team achieves a top spot at their local event, they are then able to compete at the action-packed F1 in Schools UK National Final.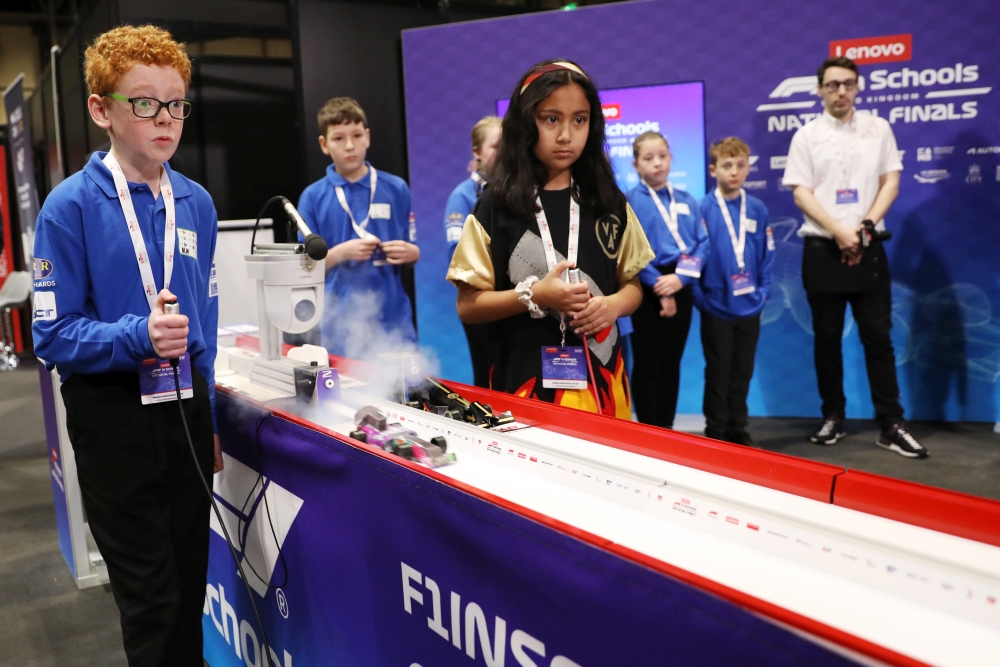 Fast cars, fast minds
Developed for students aged 9–11, F1 in Schools Primary Class ignites the spark of innovation at a critical age. Finding the engineers and pioneers of the future, this educational competition is about so much more than fast cars – it's about fast minds.