Visualisers are perfect for demonstrating physical and practical subjects such as science, art and design & technology, but you can use one for teaching maths too.
Whether you're teaching geometry, algebra or using hand-written formulae, graphs and diagrams, teaching maths becomes easier when you can share examples with the whole class.
Here, some maths teachers explain how they use their HUE HD Pro cameras and what they love about them.
---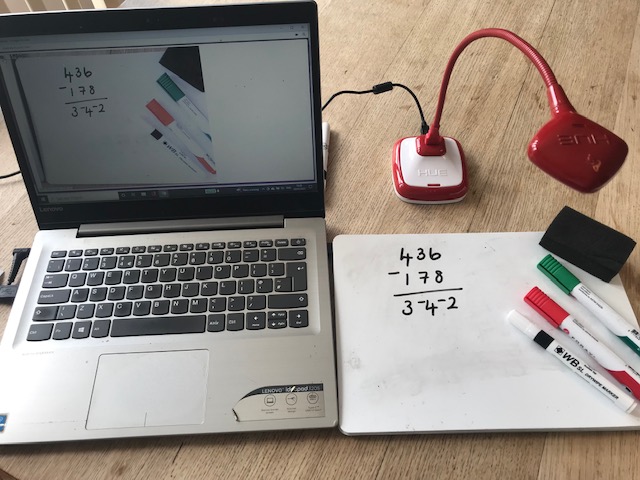 "As we entered lockdown in 2020, suddenly we had to think on our feet. As a teacher trainer, I was used to travelling the UK, meeting teachers, leading on maths methods, sharing approaches and having wonderful discussions with real people.
"The HUE visualiser was the one thing that I didn't know that I needed, cannot be without, and it would definitely be on my desert island."
Julia Smith, 'Let Teachers Shine Award' winner 2021; AQA expert panel member; BBC Bitesize author; GCSE maths resit/functional maths specialist
Have clean hands and nails with nothing fussy around them, although a ring is fine. You are maths modelling, not hand modelling.
Have a pile of clean whiteboards lined up under the top one. No one wants to see you cleaning the whiteboard and this often leaves a smear and looks dirty.
Model how to use the whiteboard, from the moment you plug the USB in, to opening the camera, to starting to write. Plan what you are going to write and how you will lay it out. Don't write too much and consider using an A3 whiteboard rather than the standard A4.
Mathsbot.com has a very straightforward camera function which literally takes seconds to be up and running and straight into a maths calculation. It's also easy to toggle between the manipulatives on the site and back to your maths modelling.
---
Live modelling methods and processes across the syllabus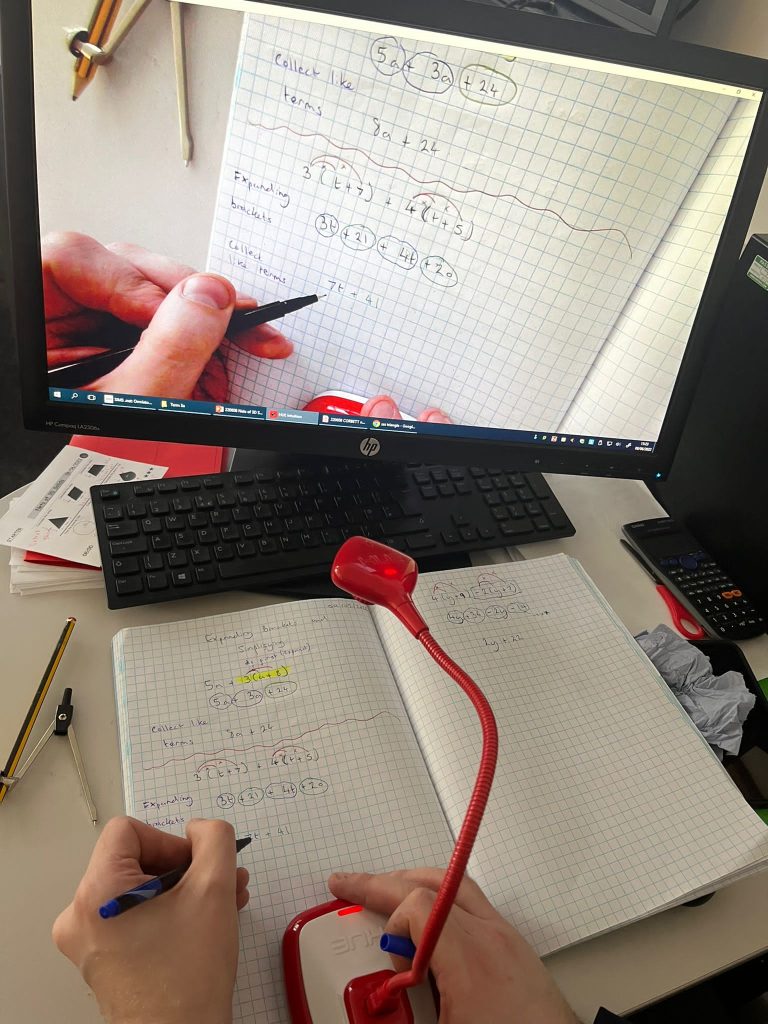 "HUE has completely changed the dynamics of our teaching within our academy, especially around the pedagogy of co-construction.
"My students love to see how work is laid out and the engagement levels are through the roof. They are obsessed with note taking and taking more pride in the work they produce.
"They can now see how topics such as constructions should be done by a person, rather than an animation or interactive board tool that they struggle to relate to."
Nathan Ward, maths teacher at Ormiston Shelfield Community Academy
---
Demonstrating calculator functionality
"For older students, graphing and scientific calculators can be overwhelming. The HUE HD Pro has given me the opportunity to talk through several features of the great variety of calculators to help students to get the most out of their own particular calculator.
"The ability to see exactly what is being done reduces the occurrences of errors and anxiety that can build up in the use of these calculators.
"In mathematics there are certain circumstances where an online virtual version doesn't quite give the same feedback to the student as seeing it done with the actual tools – for example, the use of compasses to construct shapes or angles."
Alex Vearey-Roberts, onlinemathematicstutor.com
---
Capture answers with errors and explore together why it is wrong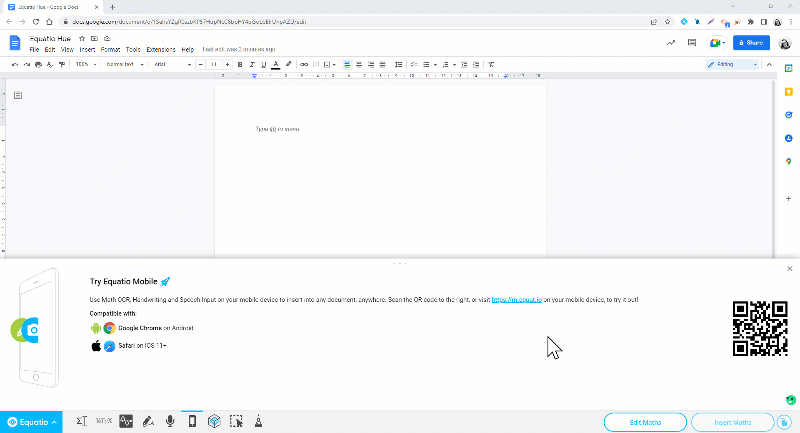 "As a maths teacher a HUE HD Pro became a firm fixture in my classroom. The ability to capture that model answer or, even better, capturing an answer with errors in; so that we, as a class, can explore why the answer is wrong.
"Enhancing the HUE experience by using Equatio by Texthelp not only means I can model live on the board but that my handwritten maths is now typed up and made accessible."
Sammy White is an experienced maths teacher across secondary, alternative provisions and adult education. She is a teaching and learning specialist at Texthelp.
---
Delivering an entire curriculum during Covid
''I have been using the HUE HD Pro camera on an everyday basis for 3-5 hours to teach my AP Calculus and Enriched Mathematics classes since mid March.
"I was easily able to deliver an entire curriculum to my classes during the Covid period and keep them up to date with the course. I still love the camera and use it every day for teaching my hybrid class."
Brad Ryan, mathematics department head at Brebeuf College, Ontario
---
Teaching algebra online thousands of miles away
"It was a real 'aha' moment for me. I saw the HUE HD Pro being used at a maths teachers' professional development training event to show how physical algebra tiles can be used to teach students.
"The presenter was moving the tiles around on his table using the HUE visualiser camera to project it all on to a big screen. In that moment, I realised that if an image could be projected onto a screen, then it could also be projected thousands of miles away to students in any remote location."
Atul Rana is an online maths/dyscalculia/science private tutor
---
Teach a full scale lecture/problem solving Q&A in real time
"Once I got the HUE document camera, it made it possible, in conjunction with Zoom, for me to write with pencil and paper and do a full scale lecture/problem solving/Q & A while communicating with my students in real time (and also record it for those who missed the virtual class).
"I could also share my screen in Zoom to intersperse excerpts from YouTube lectures, MyOpenMath open source homework website, open source textbooks, etc.
"I would add that the HUE Document Camera was a big factor in alleviating a lot of anxiety I had moving my classes online in the middle of the semester when the pandemic first hit.
"I have been using it ever since and it has been very reliable and durable. I have used it not only for many classes but also for scores of Zoom tutoring sessions.
"On top of all that, the price was extremely reasonable. Some of my colleagues have used other document cameras which cost five times as much and I really cannot see any major advantages of those models for what I am doing."
Ken Touff, adjunct mathematics faculty, Truman College & Roosevelt University
---
The HUE HD Pro is a multipurpose Plug & Play camera Full HD 1080p resolution (1920x 1080). Incorporating a solid base, flexible neck, built-in LED lights and high-quality microphone, it works with any application that recognises a USB camera such as Zoom, Microsoft Teams and Google Meet.
Each HUE HD Pro comes with the easy-to-use HUE Intuition software, specifically designed to master the full functionality of the camera. It's available in blue, red, green and black for £49.95 + VAT.
For more information about the HUE HD Pro camera please go to huehd.com.