Primary geography – Mapping skills for KS1 and KS2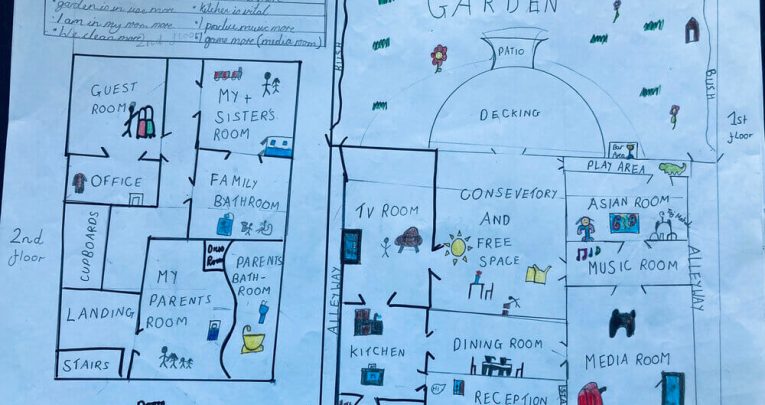 How studying familiar places can help children learn essential geographical skills…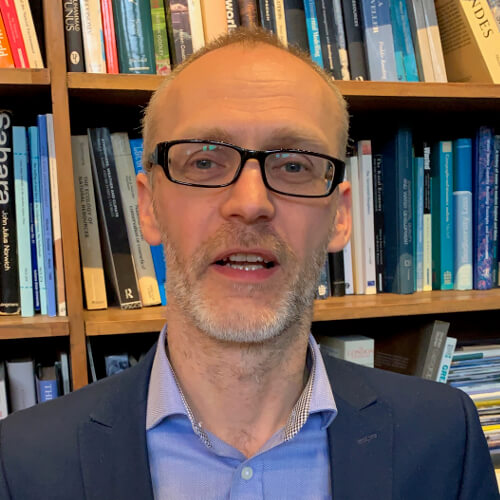 by Steve Brace
While we most commonly use a map for the vital business of getting from A to B, maps offer much more than a simple navigational tool.
They document how we consider and understand our world, bring meaning and representation to 'blank spaces' and reveal the challenges of representing a 3D world on a 2D sheet or screen.
This will be evident to primary teachers whose pupils have created their own maps.
Children will indicate the significance of real-world features through their inclusion or omission; they might draw symbols at different scales to show how some features might be more or less important than others; and may draw connections between places – even if they are not necessarily adjacent to each other – to depict journeys.
Such work is a vital part of primary geography. It supports pupils' mapping skills, develops their ability to think geographically about the world and fulfils key requirements of the Geography National Curriculum at KS1 and KS2 (see below).
Map skills
There is much to celebrate in primary geography, although Ofsted has recently noted that with respect to mapping there was need for improvement.
This vital aspect of geography was often not taught particularly well, and pupils' own maps often lacked accuracy or did not use the conventions followed by geographers.
Ofsted also noted that pupils with colour blindness (which affects about 1:12 males and 1:200 females) may face challenges when using maps, particularly when distinguishing reds and greens, and more support on this issue is available from the Ordnance Survey and RGS.
While there may be the need for specific lessons on map skills within a school's curriculum, an important approach is to ensure that maps, atlases and globes are used regularly across the schemes of work – so that skills can applied to real places and context.
This allows pupils to reinforce their mapping abilities and use maps to gain more detailed insights into the places they are studying.
Examples of this approach can be seen in the Royal Geographical Society's (RGS) schemes of work for Rivers and Mountains respectively – which integrate the use coordinates, scale, symbols and compass direction through the use of Ordnance Survey maps.
So, pupils can follow the River Thames journey across three map extracts: from its source at Thames Head; its 'EastEnders' meanders through the centre of the city, and onto its mouth at Gravesend.
Alternatively, pupils can use a map of Snowdon to correctly identify its height from its summit's trig point (1,085M), check whether you can get a train to the summit, or use contour lines to assess which footpath would be the steepest route.
Many schools will also integrate the maps as part of their fieldwork, within the school and beyond. This might include creating plan maps of the school or local area, recording different types of land use and local services, or asking children to record the quality of their local environment – such as the presence of greenspaces or traffic control measure.
As much of this work might take place in more built-up areas, it is also important to remember to recognise what might seem invisible aspects of physical geography too.
For example, even if a local river is culverted or a hill covered in buildings, both are still important features which should be represented, be it through symbols, labels or – as with OS maps – through contours.
Covid landscapes
For many pupils, their most familiar maps might well be of their home neighbourhood. The Covid pandemic and resulting lockdowns have brought particular significance to how we interacted with our local areas, and to better understand this experience the RGS has been working with research geographers at Queen Marys University of London and the University of Liverpool through the Stay Home Stories project.
This asks children to explore the lockdown period by creating maps of their homes and local areas (and schools are still welcome to submit their maps to the project).
Their maps have taken many different approaches and styles. Some are pictorial, depicting the 'classic' four windowed, pitched roof house with smoke billowing out of its chimney, even when a child has captioned the image as 'not my house'.
Others provide a birds-eye or plan view (an essential mapping skill) reminiscent of the 'floor plans' that might accompany an estate agent's details. Others still have laid out the locations of key features of their neighbourhoods and the routes that connect them.
A selection of these maps can be viewed on the Mapping Home Gallery.
Clearly maps, globes or atlases need not be restricted to a geography lesson and adding them to other subject areas can enhance children's understanding of the world.
For example, maps, globes or atlases will help pupils to locate where the Crimea is as part of their work on Mary Seacole and Florence Nightingale, or provide a geographical context to places featured in literature and fiction – whether a story is in the UK or further afield.
So before reaching for the tea bags to stain a pupil's imaginary 'treasure map', do pause to consider how the use and creation of maps of real places might be a more appropriate way to develop your pupils' geographical skills.
Whether created by the OS, used online or drawn by a child, at their heart 'real maps' share and connect information about the world's people, places and environments – three key building blocks for primary geography.
---
Further resources