Question sheet and answer sheet Word Docs
Simplify the expressions, find the answer, reveal the film title!
KS3 Maths Curriculum Area
Algebra Simplify and manipulate algebraic expressions to maintain equivalence by:
collecting like terms
multiplying a single term over a bracket
taking out common factors
expanding products of two or more binomials
---
Andy Lutwyche is a purveyor of mathematics and a producer of resources, more of which you can find on his TES shop. You can also follow him on Twitter at @andylutwyche.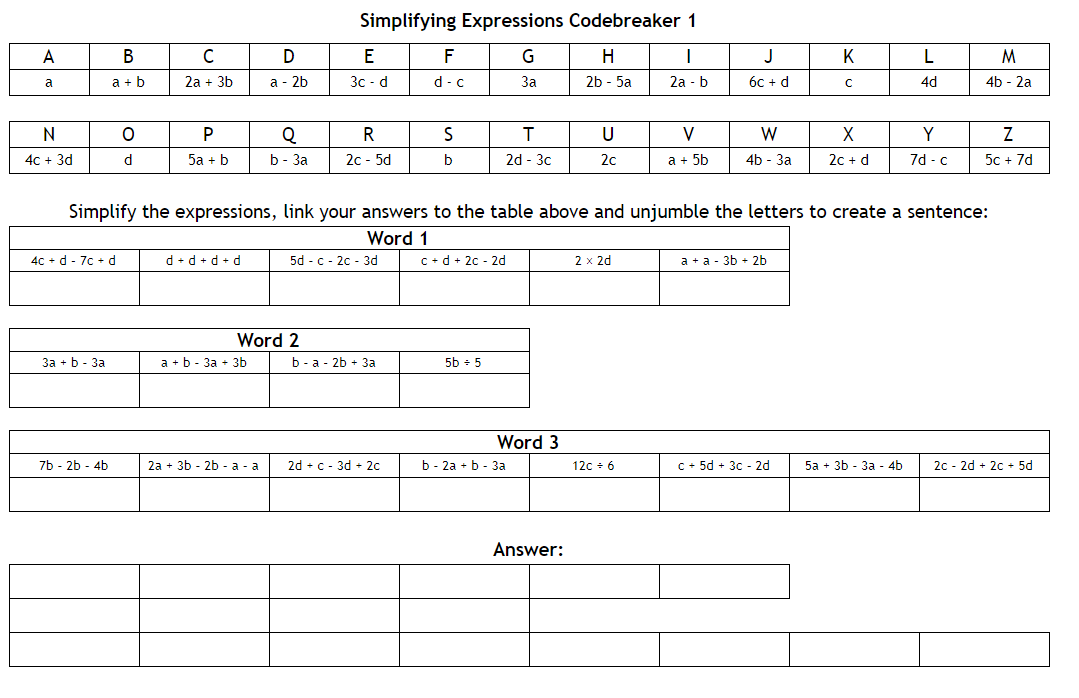 DOWNLOAD A FREE RESOURCE!
Simplifying Expressions Codebreaker for KS3 Maths