This selection of resources cover counting backwards and forwards in negative numbers to problem solving with negative numbers.
KS3 Maths Curriculum Area
Number
Order positive and negative integers, decimals and fractions; use the number line as a model for ordering of the real numbers; use the symbols =, ≠, <, >, ≤, ≥

---
Influenced, inspired and informed by the work of leading maths researchers and practitioners across the world, White Rose Maths brings together a team of highly experienced and passionate maths teaching experts to train, guide, help and support all those who want to make change happen in their schools. You can find more resources at whiterosemaths.com/schemes-of-learning and follow on Twitter at @whiterosemaths.
If you're teaching negative numbers in KS2, try this negative numbers worksheet.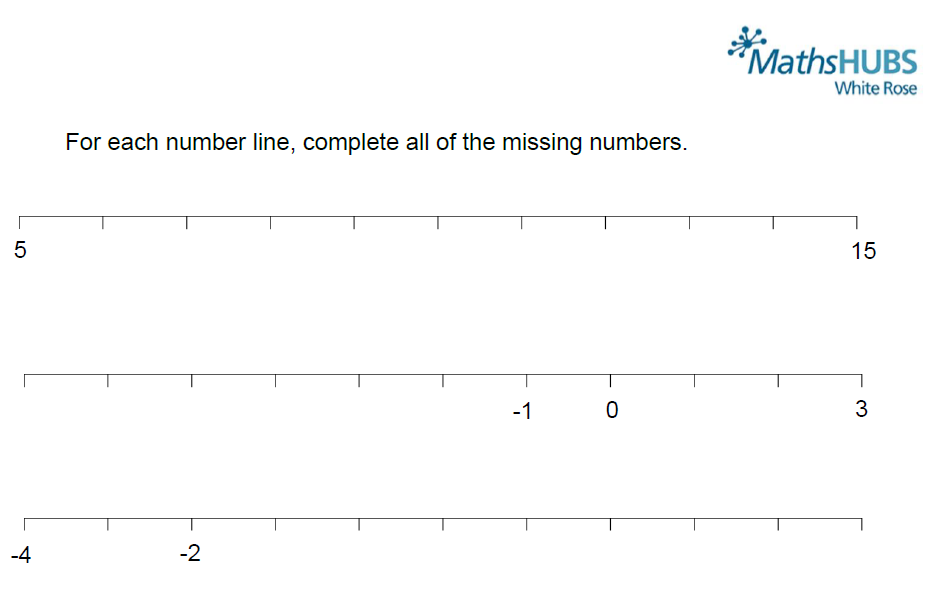 DOWNLOAD A FREE RESOURCE!
Problem solving with negative numbers worksheets for KS3 maths