In this activity students consider how the UK can meet energy demands as fossil fuel power stations are phased out.
They will first interpret data on electricity demand throughout the day before looking at how the output from different energy resources also changes in order to meet the changing demand of the nation.
They will then consider the consequences of different actions designed to meet supply with demand as we move into a cleaner, greener future.
---
Oxford Sparks is a portal for engaging with a wealth of exciting science taking place across Oxford University. Get more great resources from the Oxford Sparks here and on its website at oxfordsparks.ox.ac.uk. You can also follow on Twitter at @OxfordSparks.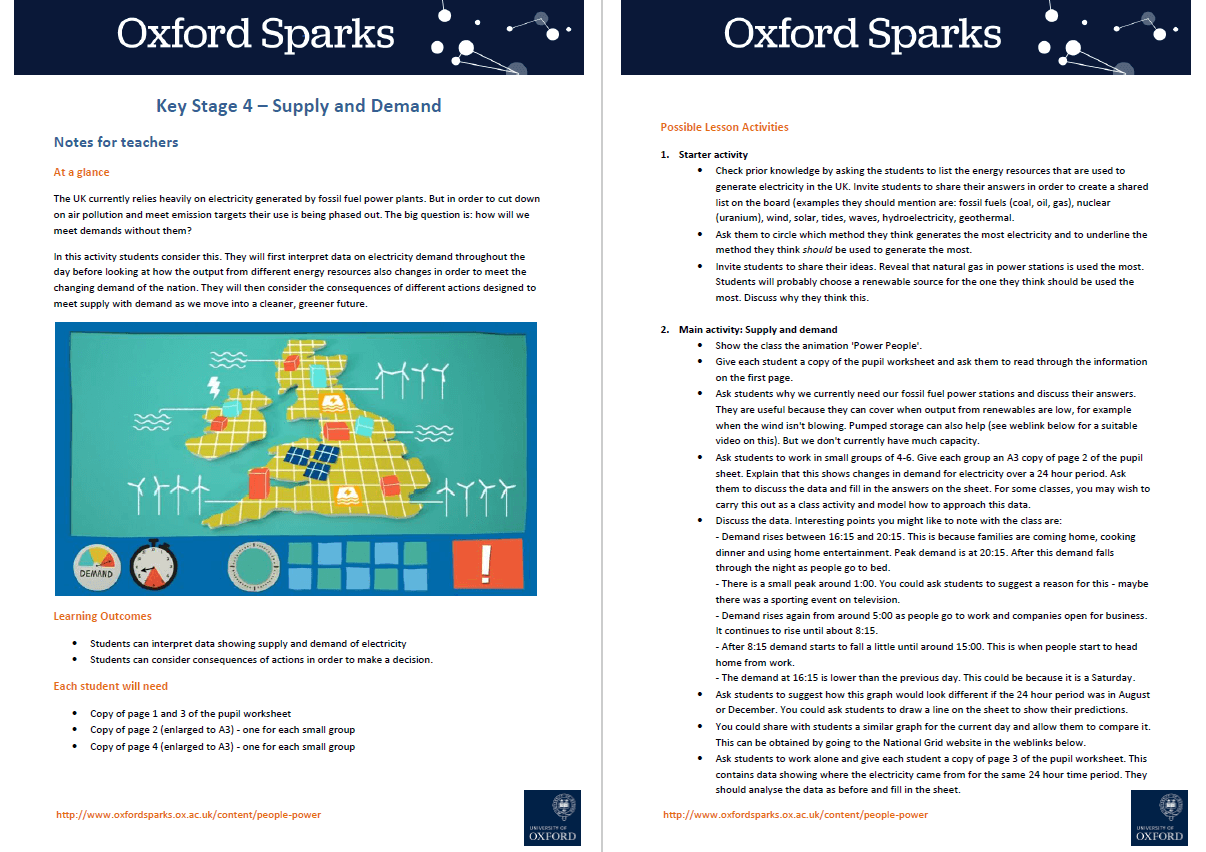 DOWNLOAD A FREE RESOURCE!
KS4 Science Lesson – Supply and Demand