In this activity students look at the positive and negative impacts of building more hydroelectric dams on Ugandan rivers. They use this information to write a balanced argument.
---
Oxford Sparks is a portal for engaging with a wealth of exciting science taking place across Oxford University. Get more great resources from the Oxford Sparks here and on its website at oxfordsparks.ox.ac.uk. You can also follow on Twitter at @OxfordSparks.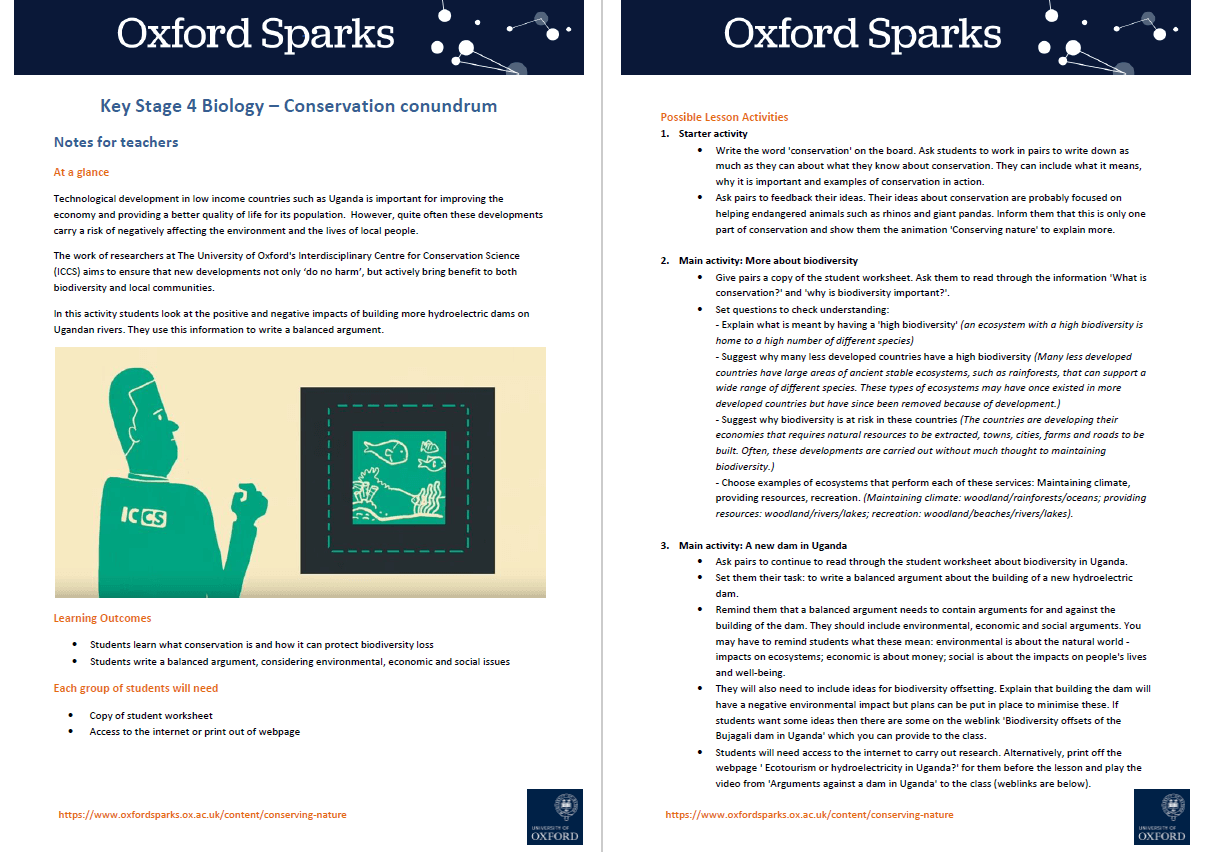 DOWNLOAD A FREE RESOURCE!
KS4 Science Lesson – Conservation Conundrum