Funny, tender, and full of the kind of perceptive observation that can only come from lived experience, Helen Rutter's debut novel, The Boy Who Made Everyone Laugh, won the KS2 category of the Teach Primary Book Awards 2021.
The book's protagonist, Billy Plimpton, is an eleven-year-old boy with dreams of becoming a stand-up comedian – but if he's going to achieve his ambition, he'll have to overcome multiple obstacles, including a school bully… and a stammer.
This is a book for any child struggling to find his or her voice, and a celebration of what it means to be proud of exactly who you are.
This resource pack contains lesson ideas and worksheets based on the book for Y5 and Y6, linking to English and PSHE.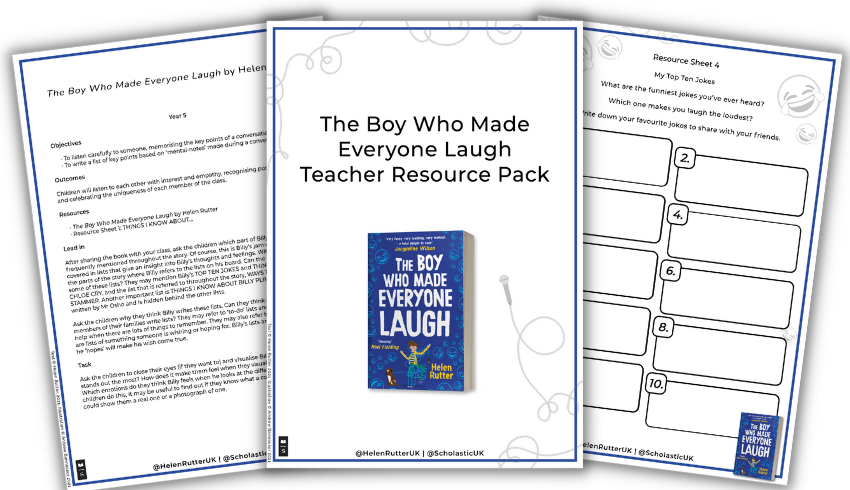 DOWNLOAD A FREE RESOURCE!
KS2 reading books – The Boy Who Made Everyone Laugh teaching resources