A huge tree branch is blocking the road. What happened? Inference occurs when we come to a logical conclusion after combining evidence with our own knowledge and experience.
When reading, this allows children to dig deeper, beyond basic decoding, and really make sense of the author's meaning.
Because authors don't provide us with every detail, using inference pushes children to become active readers. They are a part of the story, bringing as much to it as they receive from the page.
What they'll learn
How to be an active reader
How to activate background knowledge to help with making inferences
How to identify emotions and character traits
How to look for evidence to support inferences
Kate Heap is a primary English consultant and author from Leeds. Her Developing Reading Comprehension Skills series (Brilliant Publications) provides teachers with quality texts and practical activities that will inspire young readers. Follow Kate on Twitter @kateheap1 and see more of her work at scopeforimagination.co.uk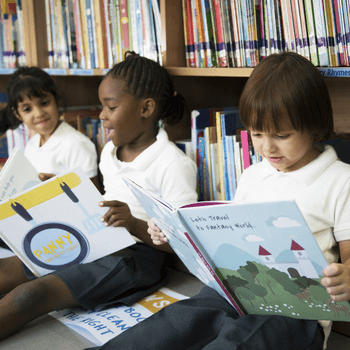 DOWNLOAD A FREE RESOURCE!
Inference skills – KS2 lesson plan